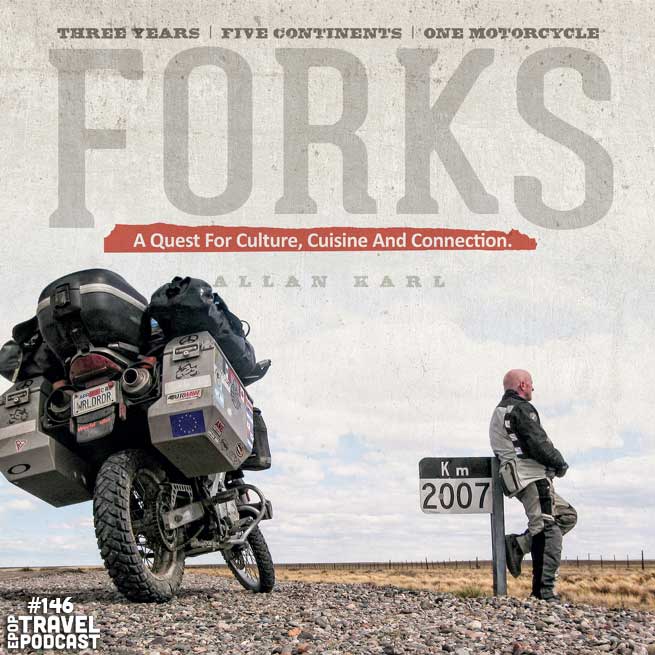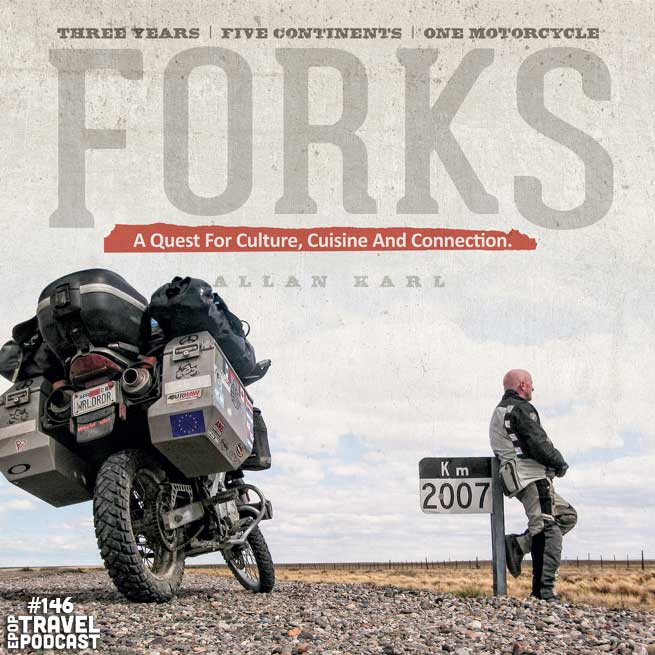 Allan spent 3 years traveling the world by motorcycle. On Tuesday he shared his journey with us with some of his amazing stories from those years on the road.
But what did he do when he got back home?
Supermarkets, cars, and the shock of too much choice provide some interesting points of contrast to the rest of the world. We chat about the difficulties of re-entry after years abroad before moving onto his big project…
Forks, A Quest for Culture, Cuisine, and Connection, a gorgeous coffee table book about his travels around the world. Complete with recipes and photos from the 35 countries he visited on his journey.
We discuss his quest to get his book published via crowdfunding and the new projects he currently has in the works.
From travel stories and crowdfunding to tips on saving money on the road, Allan shares some of his seemingly endless adventures and tips with us on another awesome podcast!
Click here to download this episode directly
Check out the entire library of EPoP Travel Podcasts on iTunes
Today's episode has been sponsored by our friends at Tortuga Backpacks!
In This Episode:
and much more!
Links from today's episode
You Should Also Listen To:
Leave a Review!
iTunes reviews are one of THE most important factors for podcasts. If you enjoy the show please take a second to leave the show a review on iTunes!