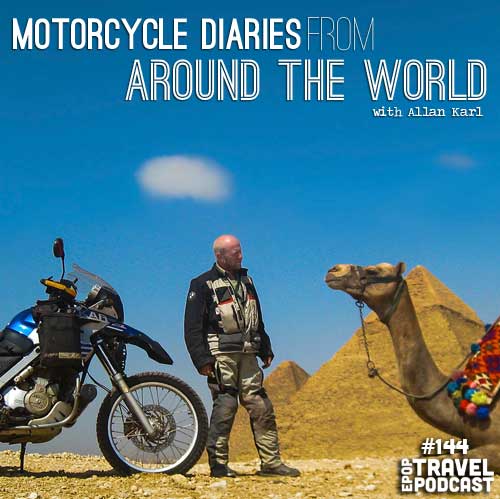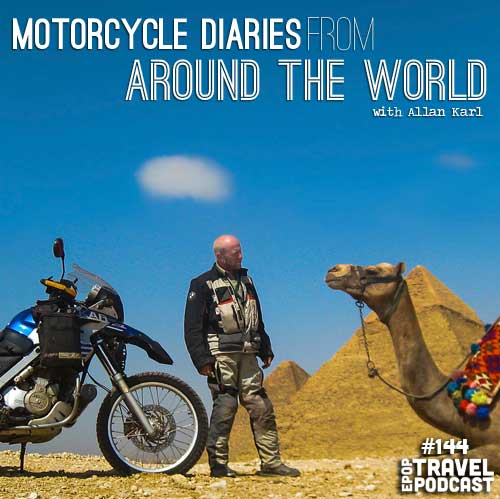 What do you do when a fork shows up in your road?

Do you pursue your passions? Or let fear dictate the course?
Allan Karl decided to follow his passion, and as he says, the decision was hard, but leaving was easy.
He went on to visit over 30 countries on a 3 year-long ride around the world. From the deserts of Sudan to the rainy roads of Brazil Allan has so many stories to share that we had to split the episode in half!
In today's episodes we chat about some of his more stressful moments along the way, but make sure to check back on Thursday for the conclusion of his journey, and how he went around major publishers to publish his novel Forks: A Quest for Culture, Cuisine, and Connection.
Click here to download this episode directly
Check out the entire library of EPoP Travel Podcasts on iTunes
In This Episode:
05:10 The Journey Itself.
10:38 The Biggest Obstacle
14:14 Waterfalls, Ak-47's and Cameras.
20:32 Hitting Rock Bottom in the Mud
32:28 The Challenges of Wet, and Dry, Riding
and much more!
Links from today's episode
Leave a Review!
iTunes reviews are one of THE most important factors for podcasts. If you enjoy the show please take a second to leave the show a review on iTunes!
Click this link: Leave a review on iTunes
Hit "View in iTunes" on the left-hand side under the picture.
Leave an honest review.
You're awesome!