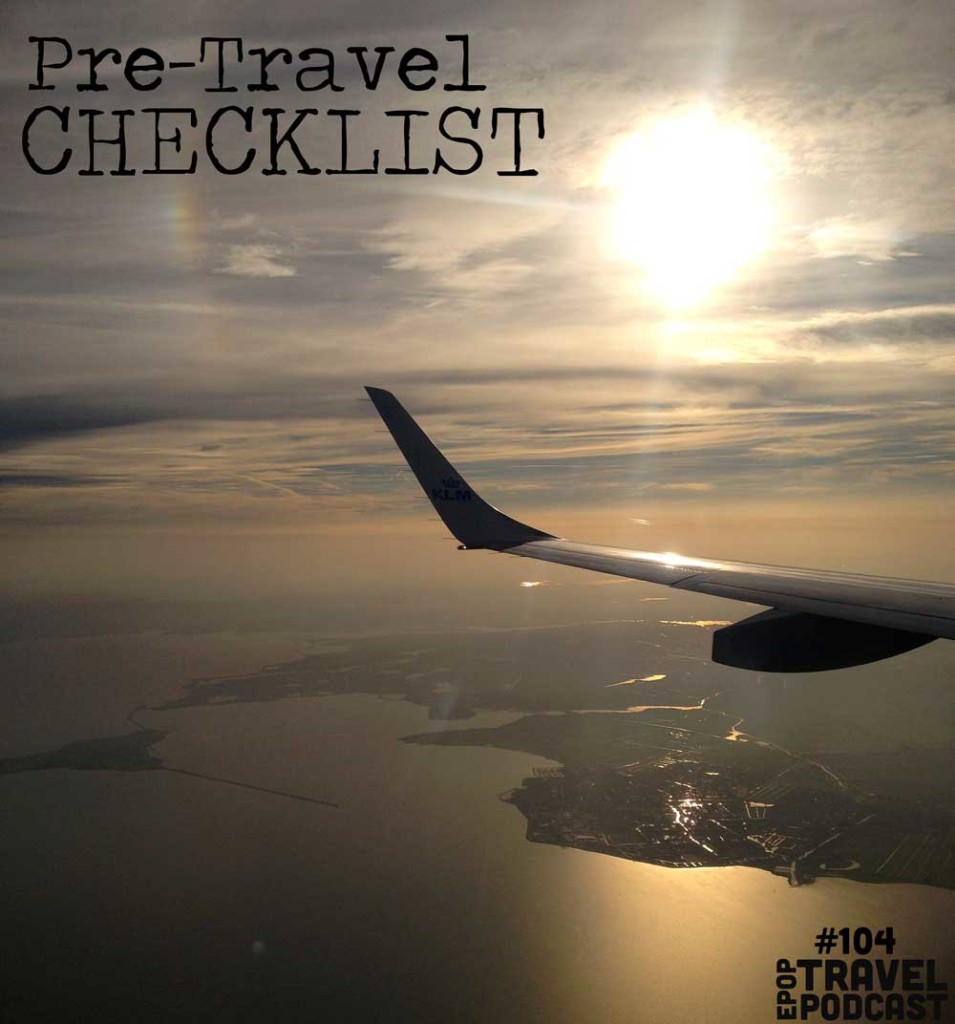 Podcast: Play in new window | Download | Embed
You're getting ready to head out on your trip.
But what do you need to do to prepare?
Enter the Pre-Travel Checklist!
24 things that you should make sure to check off before leaving for your trip.
You'll find through this episode that you should do as we say, not as we do. We've got a ton of travel mistakes under our belt, but with this list written out now, we're sure to do better!
There's even a handy PDF you can download and save for all your future trips!
Right click to download this episode directly
Check out the entire library of EPoP Travel Podcasts on iTunes
In This Episode:
Passports & Visas
Make sure to double check your dates or you might end up paying for train fare.
Stuff on the home-front to get organized
Money, cards, and travel problems that might arise
and much more!
Links Discussed in This Episode:
Personalized Credit Card Consultation
Win a $50 Amazon Giftcard!
The last survey went SO well, that we're doing it again! Click Here to fill out our survey (it only takes 5 minutes, we promise!) and get entered to win a 50 dollar Amazon Giftcard! We'll randomly select one person who answers our survey to win!
I Need Your Help
Know anyone who's about to go on a trip? Click "Tweet This" below to share this list with them and help them get a head start on their travel plans!
@PackofPeanuts shares 24 essential pre #travel activities and plans. Make sure everything's in order and follow along!→ http://bit.ly/1sm3FUA
Leave a Review!
iTunes reviews are one of THE most important factors for podcasts. If you enjoy the show please take a second to leave the show a review on iTunes!
Click this link: Leave a review on iTunes
Hit "View in iTunes" on the left hand side under the picture.
Leave an honest review.
You're awesome!