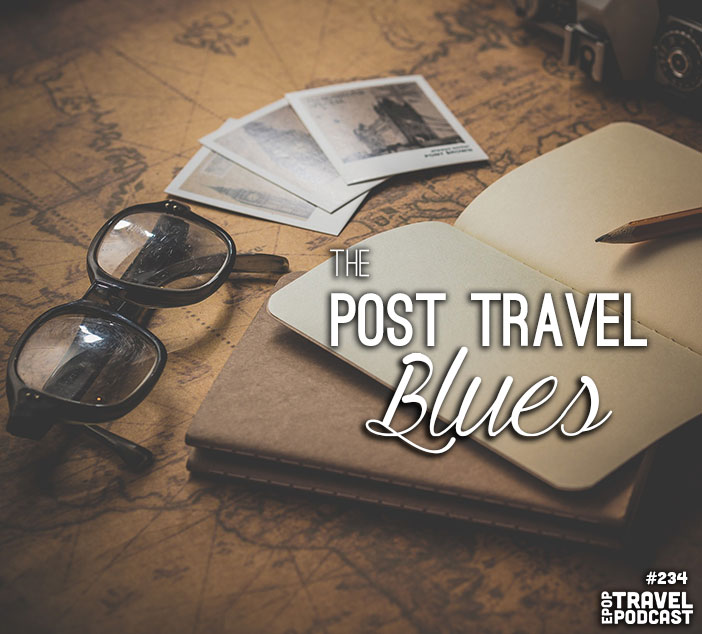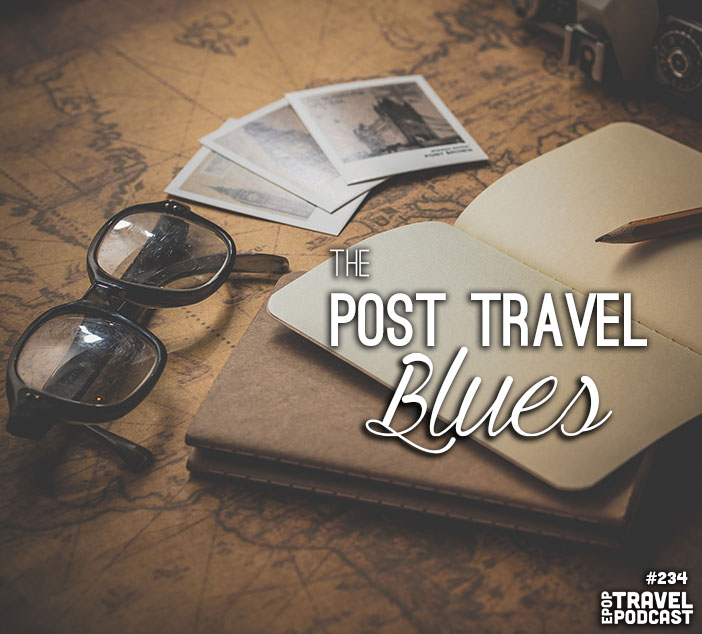 You've been away on a trip.
Maybe it's just been a weekend, or a week, months, or even a year.
But now your home and everything just seems a bit…bland.
Coming home from a trip can be a happy time, but sometimes mixed in with that happiness is a little (or a lot) of sadness. Whether it's "reverse" culture shock, or just being bummed that you're not on the beach anymore, being home can cause some mixed feelings.
We've felt it, more than once, and here are 14 ways that we try to deal with the post-travel blues.
Click here to download this episode directly
Today's episode has been sponsored by our friends at Tortuga Backpacks!
Check out the entire library of EPoP Travel Podcasts on iTunes
In This Episode
07:00 Organize those pictures!
10:00 Other people's reactions
12:00 Who are the other travelers?
15:00 The food & culture, bring them home with you.
22:00 Explore where you live.
30:00 Use it as motivation!
Want More?
Leave a Review!
iTunes reviews are one of THE most important factors for podcasts. If you enjoy the show please take a second to leave the show a review on iTunes!
Click this link: Leave a review on iTunes
Hit "View in iTunes" on the left-hand side under the picture.
Leave an honest review.
You're awesome!