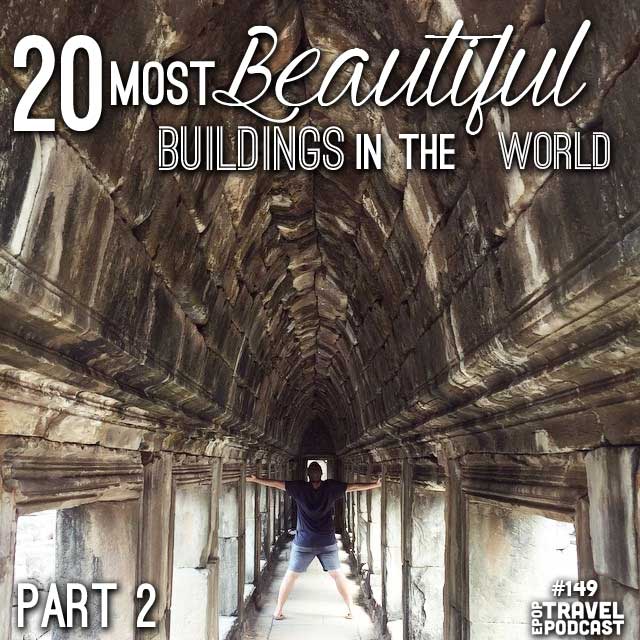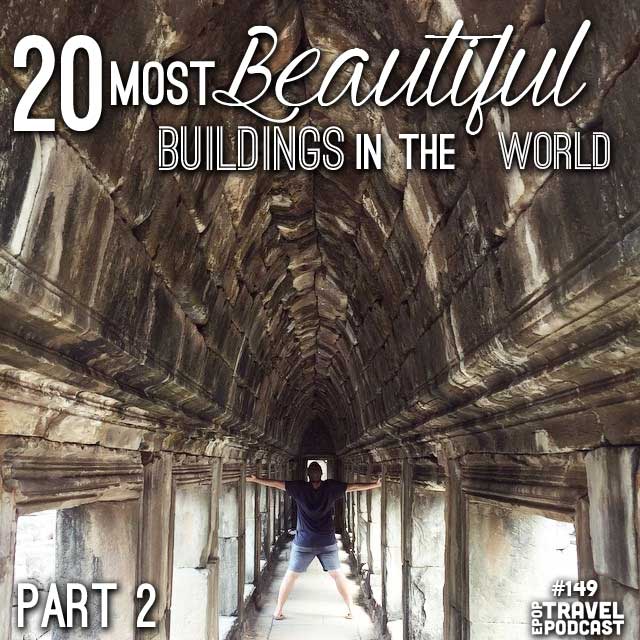 Today Heather and I return to finish off our list of the 20 most beautiful buildings in the world (that we've seen, of course).
We return to some of our mentions in Part 1 as they make the list a second time and devote more time to discussing the beauty of each of these amazing locations.
There's no end to the wanderlust inspired by today's episode (even for us!) so be sure to listen to start dreaming of all the beautiful locations you'll be visiting soon!
Click here to download this episode directly
Check out the entire library of EPoP Travel Podcasts on iTunes
Today's episode has been sponsored by our friends at Tortuga Backpacks!
In This Episode:
4:15 Heather starts with yet another cliche
7:48 Another guessing game, but with a lot more hints
10:29 More forgotten places
17:25 Bringing back locations from Part 1
20:40 The weirdest most eclectic place we've seen.
28:02 Hot air balloons and thousands of temples.
33:07 The city that's stolen Heather's heart
36:23 A place soon to be visited again.
and much more!
Locations Mentioned in this Episode (spoilers!!)
Leave a Review!
iTunes reviews are one of THE most important factors for podcasts. If you enjoy the show please take a second to leave the show a review on iTunes!
Click this link: Leave a review on iTunes
Hit "View in iTunes" on the left-hand side under the picture.
Leave an honest review.
You're awesome!