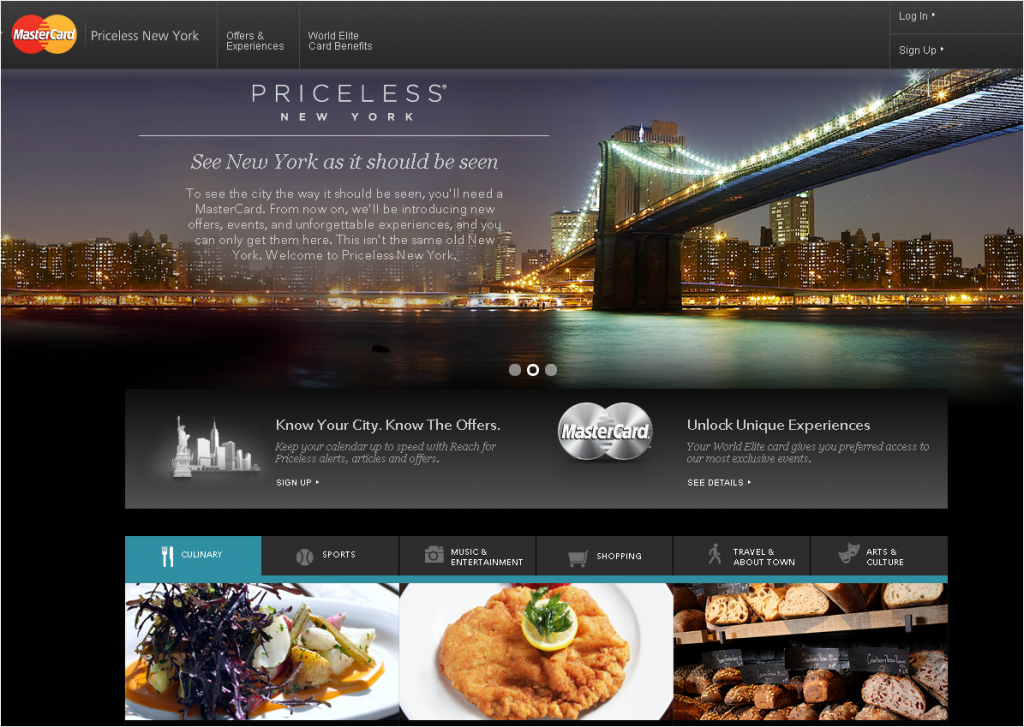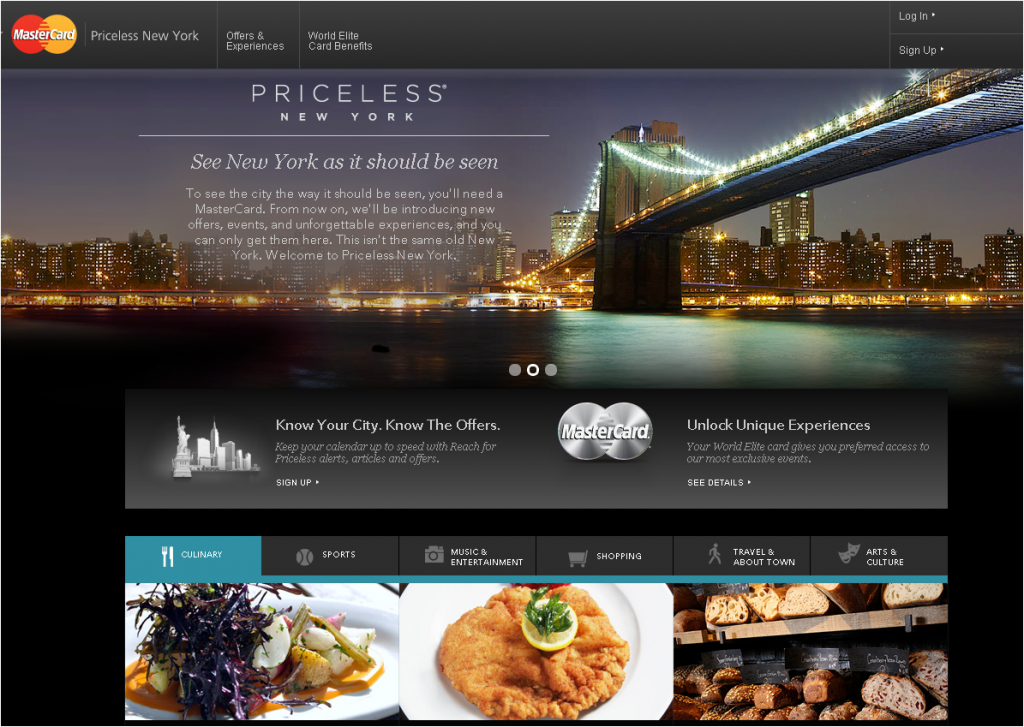 Every so often, you learn something new in this game, and today was one of those days.
I stumbled upon a little mentioned perk that Mastercard offers to anyone who has a World Mastercard, their highest level cards.
It's called Priceless Cities, and it offers some pretty awesome deals.
Who is Eligible?
To get this perk, all you need to do is be a World Mastercard cardholder.
Some of the most common Wold Mastercard cards include:
Barclays Arrival (both the $89 annual fee version and the $0 annual fee version)
Barclays USAirways Premier
Lufthansa Premier Miles & More
Citi Platinum Select/AAdvantage World Mastercard
I have one of the cards listed above, the Barclays USAirway Premier, so I'm eligible.
I'm sure a lot of you out there have one or more of the aforementioned cards, and if you do, you automatically qualify for the Priceless Cities perk.
If not, you can see a list of all World Mastercards here.
So, what is it?
What is Priceless Cities
Priceless cities is a perk program that allows World Mastercard members to enjoy exclusive events and offers in major cities all over the world.
These exclusive events and deals are offered in 6 different categories:
Dining
Sports
Travel Around Town
Arts and Culture
Shopping
Music and Entertainment
Tons of things are included, some paid and some free.
A quick search of New York brings up options for a Master Sushi Rolling Class with Chef Morimoto from the Food Network ($200) to a free 24 hour pass to Citi bike, New York's new bikeshare program (which would normally run $10).
There are also numerous types of coupons, such as $225 worth of custom frames for only $40 at Eyedrop Optique and 15% of tickets for NYC's Wine & Food Festival.
Personally, I'd be more inclined to use the free things, such as the bikeshare (and will definitely use it next time I'm there), but some of the events are pretty fascinating and can make for a fun night out, especially if you're traveling to a city and looking for something unique.
Hey, I don't like the Yankees, but a pregame lunch with a Yankee legend would be pretty neat.
If only they were in Philly!
What Cities are Included
Currently, Mastercard offers 20 Priceless cities, and intends to expand even further.  They include:
USA

New York
Chicago
Miami
Los Angeles

Europe

London
Istanbul
Stockholm
Madrid
Moscow
Paris
Italy (offers for the entire country)

Canada/Mexico

Toronto
Mexico (offers for the entire country)

South America

Buenos Aires
Rio
Sao Paulo
Santiago
Bogota
Lima

Asia
How Do You Get the Special Deals?
In order to take advantage of these offers, all you need is to have one of the several World Mastercards.
Then, head to the Priceless City page of your choice and purchase the event or deal with a World Mastercard.
For example, to purchase the sushi rolling class, I'd head to the Priceless City New York page and then purchase it online.
For coupons to free things, such as the Citi Bikeshare program, you'll head to the Priceless City New York page, enter your details, and then be given a coupon code to use.
It's super simple, just make sure that for whatever you are buying to use your World Mastercard to be eligible.
Bottom Line
Since it doesn't cost you anything extra, there is absolutely no reason not to take advantage of this great perk that Mastercard offers.
Pick a city, browse through the deals they offer (which in some cities, is A LOT), and see what you like.
If you don't currently have a World Mastercard, you can head here and look at all the cards that are World Mastercards.
Each one of those cards will make you eligible for the Priceless Cities perk.
Personally, I'd suggest the Barclays Arrival and the Barclays USAirways card, as they offer the best sign up bonuses at the moment.
If you've had them before and closed them, then maybe take a look at the Lufthansa Miles & More or Citi AA Mastercard, but the sign up bonuses at the moment are pretty weak.
Has anyone taken advantage of a cool Priceless Cities perk?  After looking through the list, anything intriguing to you?  Let me know in the comments below!
If you use one of my links to sign up for a World Mastercard, I may receive a referral.  As always, I appreciate the support.