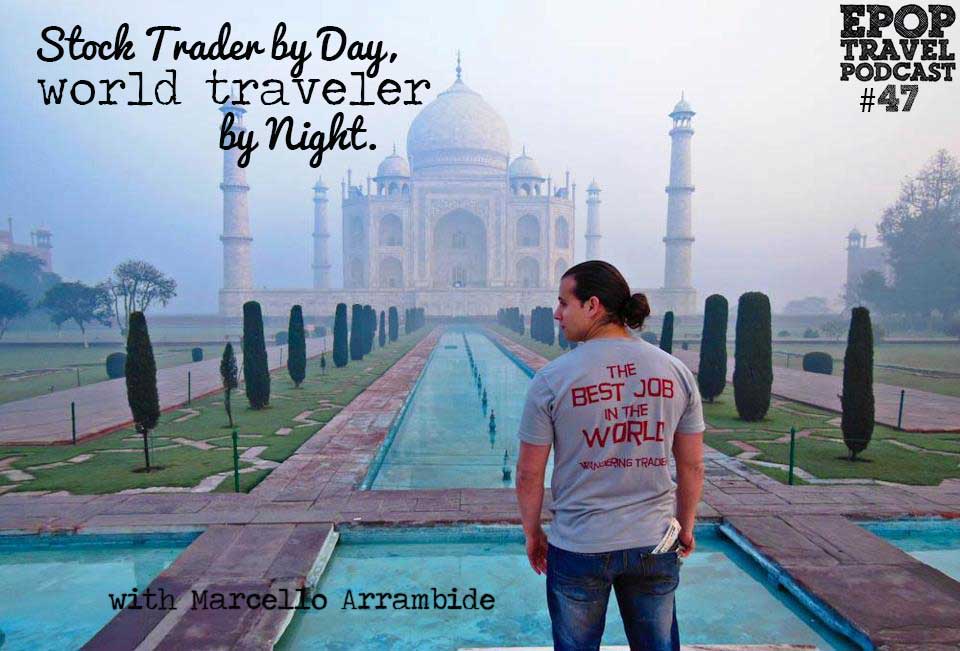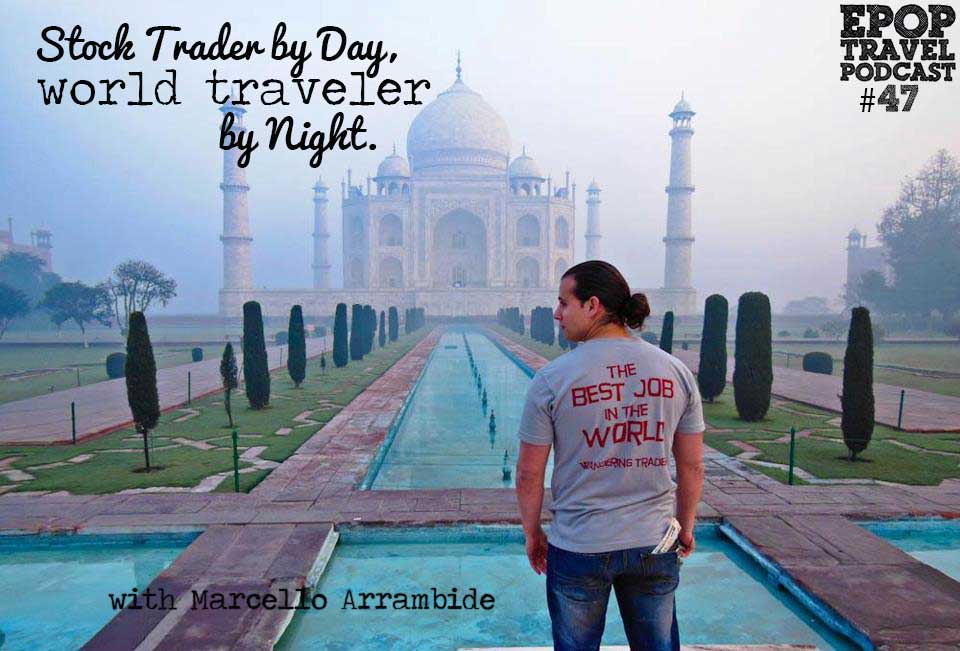 What's the biggest benefit of a location independent lifestyle?
Freedom.
Marcello Arrambide of WanderingTrader.com has worked hard to guarantee himself "complete freedom", which he defines as financial, time and location freedom.
For a few hours each day, he works as a day trader, the "easiest hardest thing you can do" and spends the rest of his time traveling around the world.
Today he joins us to talk about what exactly day trading is (the short version, including a one-minute break down of the stock market) and his travel adventures.
We speak at lengths about the benefits of location independence and some of the awesome places he's been, along with some suggestions on getting great deals on furnished apartments all around the world.
He also details some of his travel mishaps, which include being kidnapped and detained in some of the world's more dangerous countries.
Right-click to download this episode directly
Check out the entire library of EPoP Travel Podcasts on iTunes
In This Episode:
What exactly is day trading?
A one-minute stock market explanation.
Losing $25,000 in one month, and turning that into a positive.
The daily life in the life of a traveling stock trader.
The main benefits of being location independent.
Tips on getting cheap, furnished apartments all over the world.
Why taxi drivers can be your best bet for finding the best apartments.
Being kidnapped in Venezuela & arrested in Sudan.
and much more!
Links Discussed in This Episode:
I Need Your Help
Thank Marcello for sharing his travel & freedom stories by clicking "Tweet This" below:
Thanks to @Wanderingtradr for sharing his story of freedom and #travel on the @PackofPeanuts Podcast.
Help Us Catch Tim Ferriss on iTunes!
We just hit our original goal of 100 reviews on iTunes, which means we are the top-rated travel podcast (and which means I'm giving out $100)!
Now, we're gunning to catch Tim Ferris's new podcast and I have a surprise in store if we do. Help out and leave a review on iTunes:
Click this link: Leave a review on iTunes
Hit "View in iTunes" on the left-hand side under the picture.
Leave an honest review.
You're awesome!