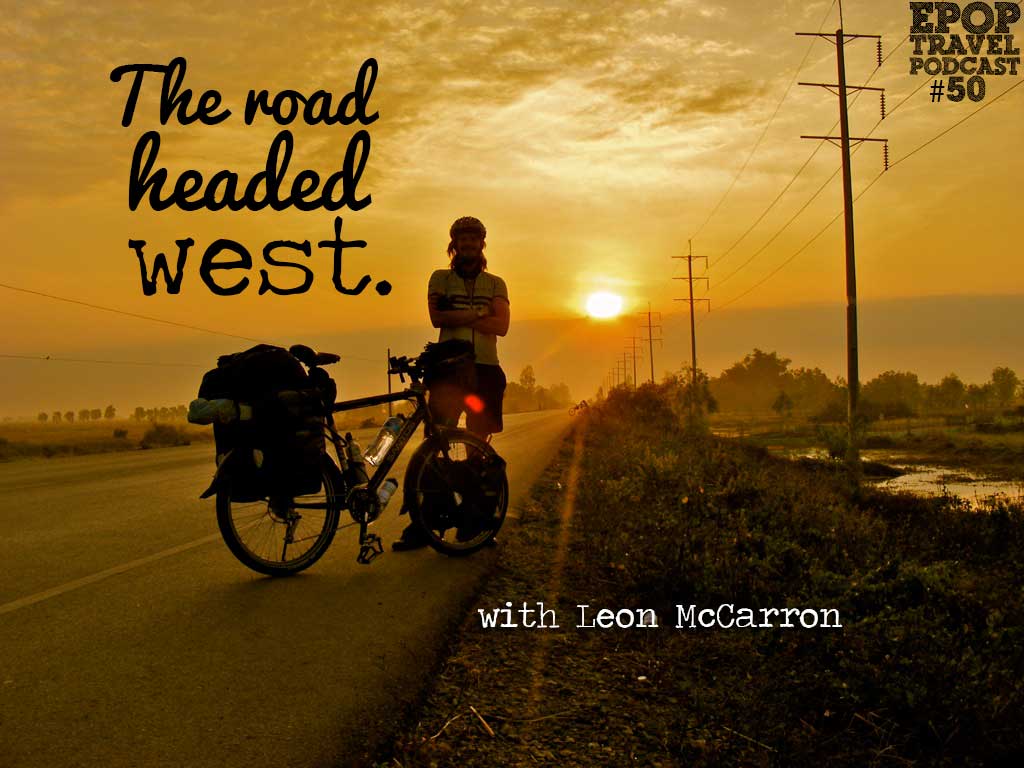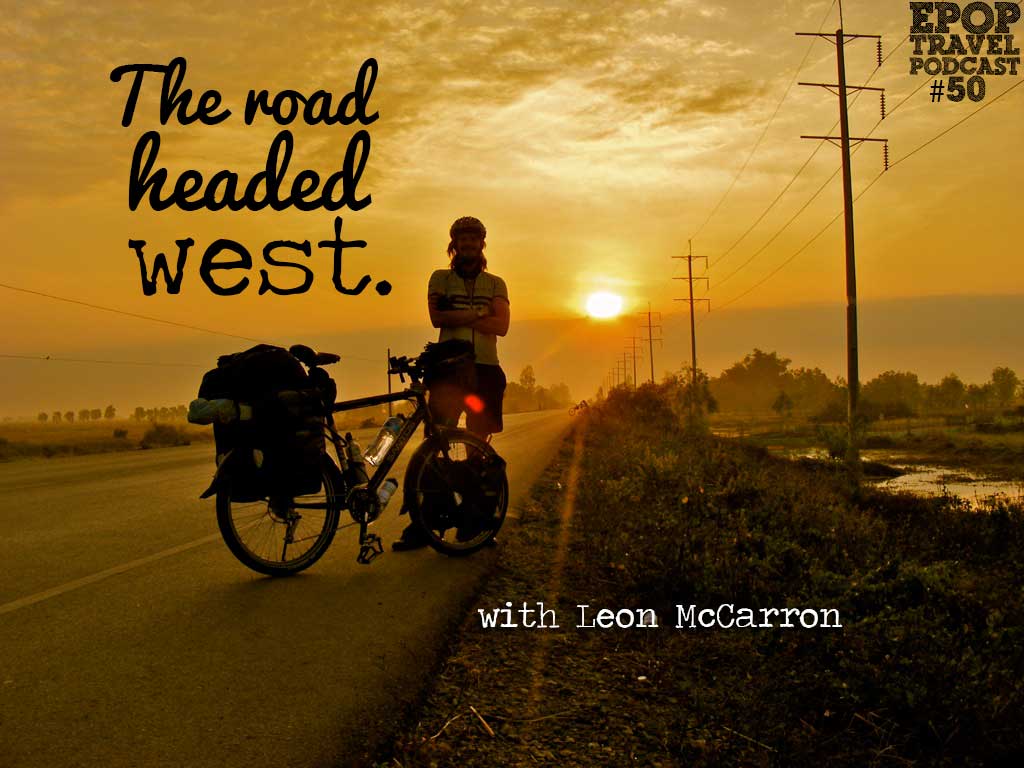 Ever sat at your desk and wondered what adventure could be out there for you? Daydreaming about that "one big trip"?
Leon McCarron did.
He had a yearning to bicycle across the United States for as long as his savings could support him. No one wanted to go with him, so he did it alone.
And he's just released a book about it.
Today Leon joins us to talk about his new book, The Road Headed West, along with some of his other adventures including walking across China for 6 months and crossing through the Empty Quarter with previous podcast guest Alastair Humphreys.
He shares his methods for choosing adventures, how he cuts down on costs and his beliefs that the adventure lies in the unknown.
Share your "one big dream" with us in the comments below!
Right-click to download this episode directly
Check out the entire library of EPoP Travel Podcasts on iTunes
In This Episode:
His first big adventure cycling across the United States.
How he ended up walking for 6 months & 3,000 miles across China.
Finding a community of people who have the same values.
The benefits of traveling alone and traveling with other people.
Why learning while doing is the best way.
Where his adventure ideas come from.
How he finds sponsors for his adventures and his advice for you.
and much more!
Links Discussed in This Episode:
I Need Your Help
Click "Tweet This" below to thank Leon for joining us and sharing his adventures:
Thanks to @leonmccarron for talking about his new #adventure #travel book on the @PackofPeanuts podcast! –> http://bit.ly/1pCej7v
Help Us Catch Tim Ferriss on iTunes!
We just hit our original goal of 100 reviews on iTunes, which means we are the top-rated travel podcast (and which means I'm giving out $100)!
Now, we're gunning to catch Tim Ferris's new podcast and I have a surprise in store if we do. Help out and leave a review on iTunes:
Click this link: Leave a review on iTunes
Hit "View in iTunes" on the left-hand side under the picture.
Leave an honest review.
You're awesome!