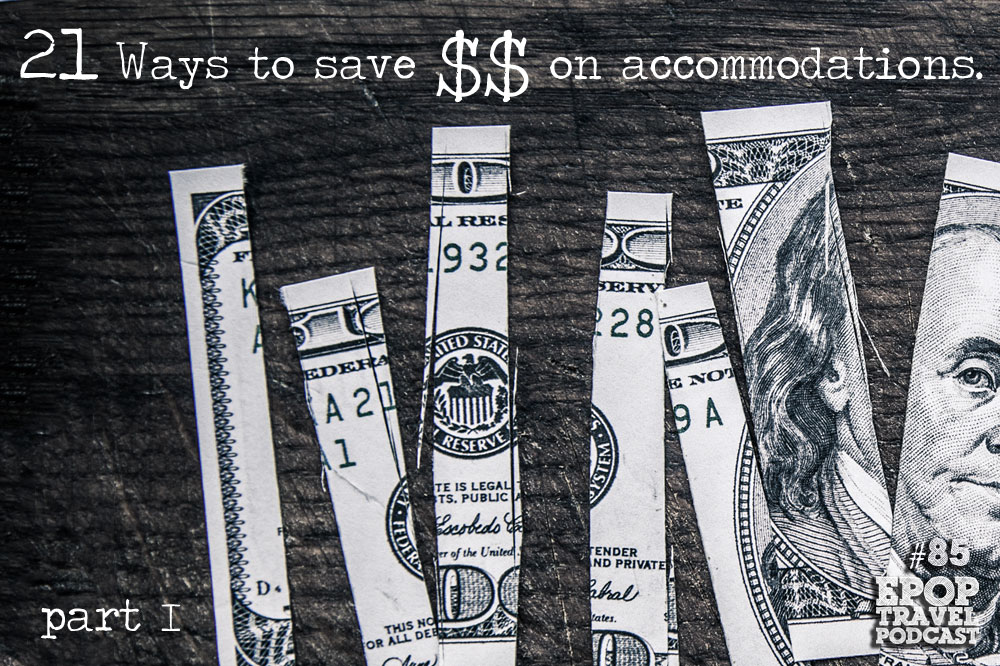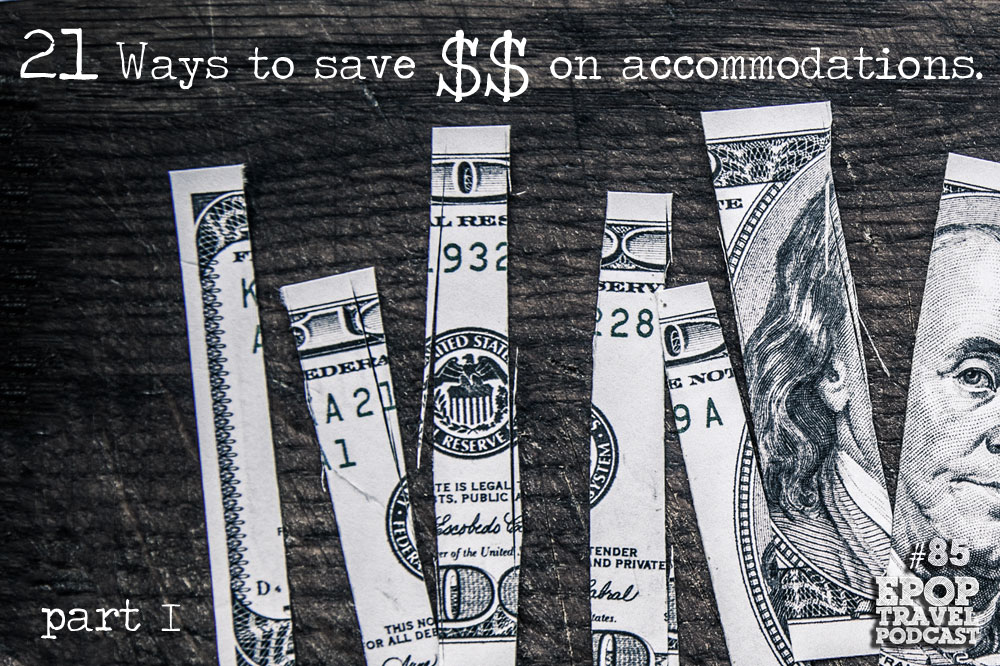 Next to flights, accommodation is the next most expensive aspect of flying.
So how do we make it cheaper?
Jason and I have 21 suggestions that can help anyone find better digs, no matter where they are in the world.
Today we discuss the first 10 of those options, so make sure to check out part II to get the rest of these awesome money saving tips!
We start the show off with a bonus tip, then move into concepts like negotiation and always having a story to tell. I also manage to take over the bad pun mantle from Jason!
I ain't even kitten ya!
What ways have you found to save money on accommodations while traveling?
CLICK HERE FOR PART II IN THIS SERIES
Right click to download this episode directly
Check out the entire library of EPoP Travel Podcasts on iTunes
In This Episode:
A bonus tip before we even get started on the list!
Always Negotiate.
Comparing online & at the counter prices.
Jason's crazy story that got him half off at a B&B.
The sharing economy.
Working on farms in exchange for accommodation.
Camping & Glamping.
and much more!
Links Discussed in This Episode:
I Need Your Help
Let's help people find cheaper accommodations, click "Tweet This" below!
@PackofPeanuts & @ZerotoTravel share some of their best tips on saving money on #travel #accommodation. → http://bit.ly/1wlWQoF
Help Us Catch Tim Ferriss on iTunes!
We just hit our original goal of 100 reviews on iTunes, which means we are the top-rated travel podcast (and which means I'm giving out $100)!
Now, we're gunning to catch Tim Ferris's new podcast and I have a surprise in store if we do. Help out and leave a review on iTunes:
Click this link: Leave a review on iTunes
Hit "View in iTunes" on the left hand side under the picture.
Leave an honest review.
You're awesome!