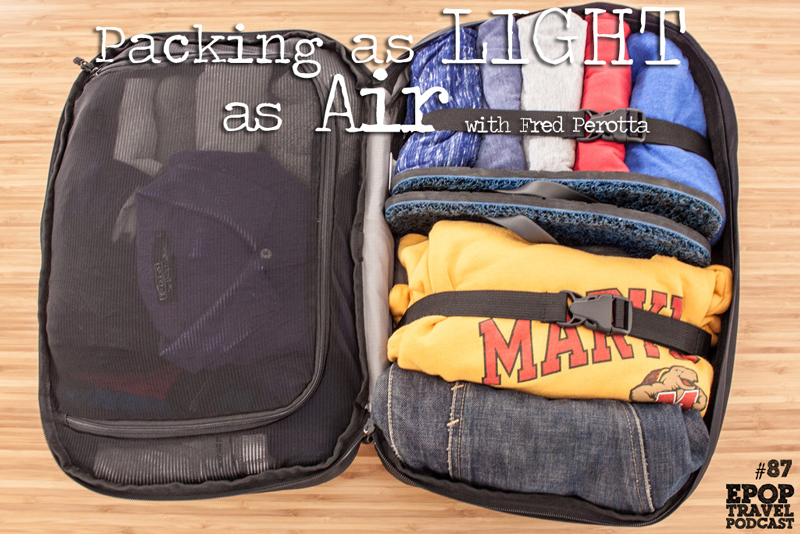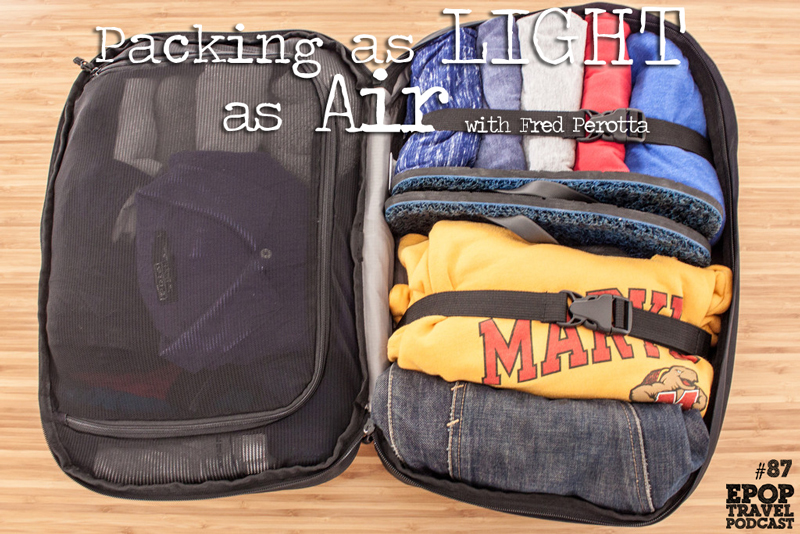 Who better to give packing advice than the man who has designed his own travel backpack?
Today we bring back Fred Perotta, creator of Tortuga Backpacks, to completely geek out on packing tips and tricks.
From the items that take up the most room in your bag to how long you need to pack for we cover tips that will leave you wondering where all that space in your bag came from!
We also discuss the new Tortuga Air, the new offering from Tortuga Backpacks. If you've been waiting to get either of these bags they're going to be back in stock very soon!
Right-click to download this episode directly
Check out the entire library of EPoP Travel Podcasts on iTunes
In This Episode:
Top loading vs. front-loading bags.
Why you should pack in just a carry-on.
Confessions of the packing gurus.
The items that take up the most space in your suitcase.
Where to find out where space goes.
The new Tortuga Air.
How long you should pack for, regardless of the length of your trip.
What kind of camera do you actually use?
and much more!
Links Discussed in This Episode:
I Need Your Help
Give a shoutout to Fred & Tortuga Backpacks for joining us on the show and help spread the word! We'll all be packing lighter in no time! Click "Tweet This" below.
Thanks to @TortugaBackpack for the awesome #packing tips on the @PackofPeanuts #travel podcast! #Backpacking → http://bit.ly/1w34wMJ
Help Us Catch Tim Ferriss on iTunes!
We just hit our original goal of 100 reviews on iTunes, which means we are the top rated travel podcast (and which means I'm giving out $100)!
Now, we're running to catch Tim Ferris's new podcast and I have a surprise in store if we do. Help out and leave a review on iTunes:
Click this link: Leave a review on iTunes
Hit "View in iTunes" on the left-hand side under the picture.
Leave an honest review.
You're awesome!