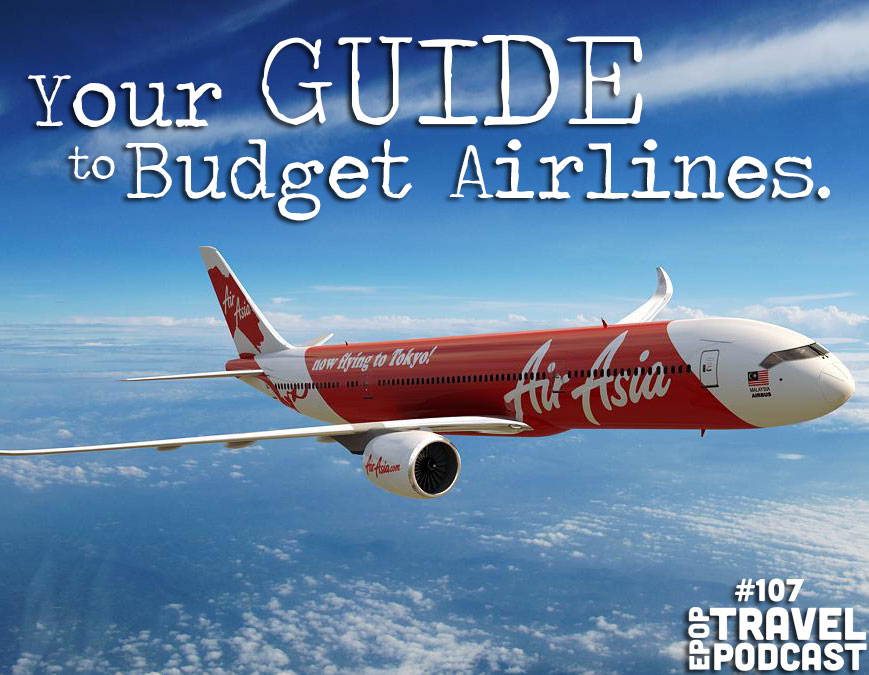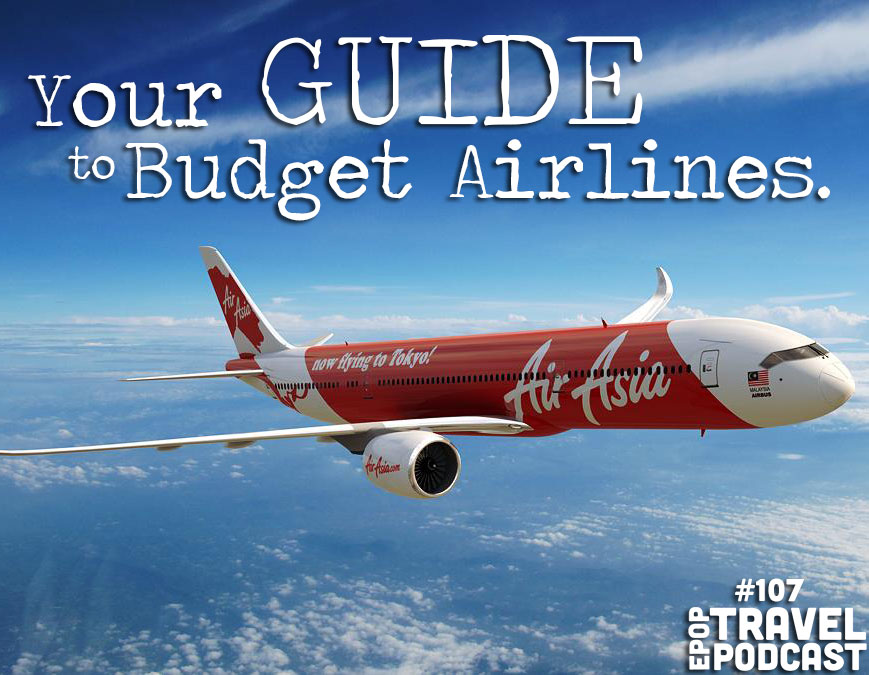 There are tons of ways to save money on travel. Tons of ways to "hack" travel.
And one of the best ones are the budget airlines.
Budget Airlines are a lot like the airlines that you might already be familiar with like Delta or United, with a couple of major differences. There are a lot of surcharges.
These airlines usually get a bad rep because of these fees, because people feel they're being nickel & dimed, but in reality, you can save a lot of money by going with budget airlines, even with the fees.
Today Heather interviews me (oh how the tables have turned…) on some of the best strategies for booking budget airlines, what to look out for, and how to price compare them to the more standard airlines.
We fly budget airlines all the time, and hopefully, after this, you won't be afraid to either!
Right click to download this episode directly
Check out the entire library of EPoP Travel Podcasts on iTunes
In This Episode:
What are budget airlines?
The big American budget airlines.
How to figure out the relevant low-cost carriers for your trip.
Why Wikipedia is so amazing.
The best budget airlines by region.
Restrictions that come along with budget airlines.
The best time to book.
Alternate airports.
How to compare prices between budget and normal airlines.
and much more!
Steps to Booking A Budget Airline
Find the budget airlines for the region you are traveling in. Check this page on Wikipedia.
Go to that airline's page and check the flight cost + any extra fees you might incur (checked baggage, meals, etc.)
Go to itaMatrix to find the costs for all the "normal" carriers.
Compare prices and see which you'd rather do!
Double-check dates, prices, and airports! Budget airlines often fly into alternate airports.
Links Discussed in This Episode:
Win a $50 Amazon Giftcard!
The last survey went SO well, that we're doing it again! Click Here to fill out our survey (it only takes 5 minutes, we promise!) and get entered to win a 50 dollar Amazon Giftcard! We'll randomly select one person who answers our survey to win!
I Need Your Help
Help clear the good name of budget airlines! They don't deserve all they hate they're getting! Click "Tweet This" below!
Ever wondered how to use #BudgetAirlines effectively for cheap #travel? Here's a guide made just for you! → http://bit.ly/1xMhmjh
Leave a Review!
iTunes reviews are one of THE most important factors for podcasts. If you enjoy the show please take a second to leave the show a review on iTunes!
Click this link: Leave a review on iTunes
Hit "View in iTunes" on the left-hand side under the picture.
Leave an honest review.
You're awesome!