[LAST UPDATED: November 10, 2020]
Every year, for the past seven years, we've scoured the globe to find the most unique, most useful, and best gifts for travelers on the planet (tough life, I know).
And in those past seven years, our annual "best gifts for travelers" guide has become one of the most popular travel gift guides in the world!
So if you're struggling with what to get the traveler in your life, don't worry, we've got you covered again this year.
From less than $5 to over $1,000, and with gifts ranging from backpacks to books and from cashmere to coffee, there's something here for everyone.
Here are the best gifts for travelers – so start shopping, and happy holidays!
Want to skip to a certain section? Just click a link below:
Best Travel Backpacks & Gear
There's no more important item to a traveler than a good piece of luggage, and over the years, our opinions have been split.
While I don't travel anywhere without a backpack, Heather prefers a rolling suitcase.
Which is perfect for you, because no matter which you prefer, we've got an option that you'll love.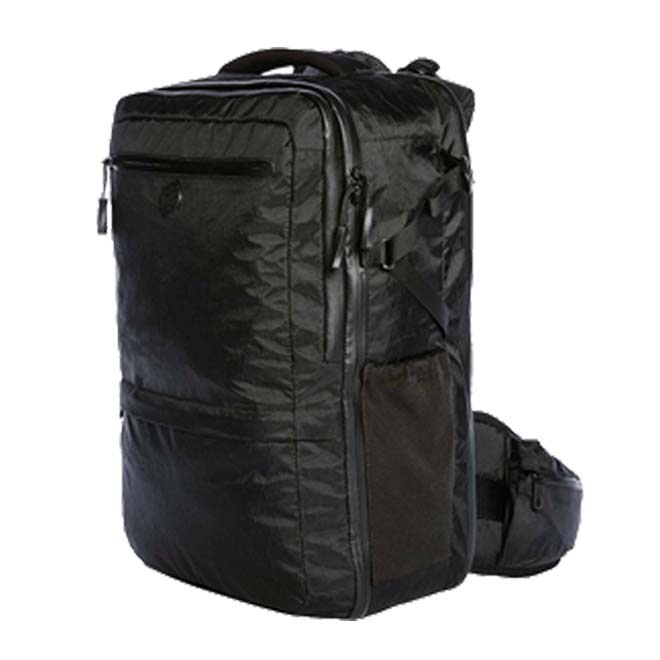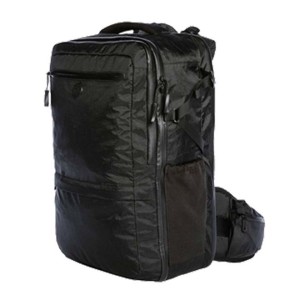 Years on the list: 5
While I've loved my Tortuga Backpack for the past four years, two years ago they came out with the Outbreaker – and all I can say is…wow!
Not only does it look cooler than the previous version, but it's also:
Waterproof
Laid out with more pockets and easier storage systems
The first height-adjustable travel backpack in the world, and
Made of sailcloth (which they use on racing boats) and which won't rip, scuff, or fray
Plus, it still has a separate sleeve for your laptop (a huge perk) and now it comes in two sizes.
Years on the list: 5
As most of you know, Heather is definitely a "rolling suitcase kind of girl" who does not enjoy schlepping around a backpack.
After rolling a beat up Samsung suitcase around the world for the past 5 years it was time for an upgrade – and the Away suitcase has been just that.
Just a few of its many features include:
Scratch-resistant surface
Range of sizes with great colors
Lifetime warranty
Battery for charging electronics
We're obsessed!
Get the Bigger Carry On from Away.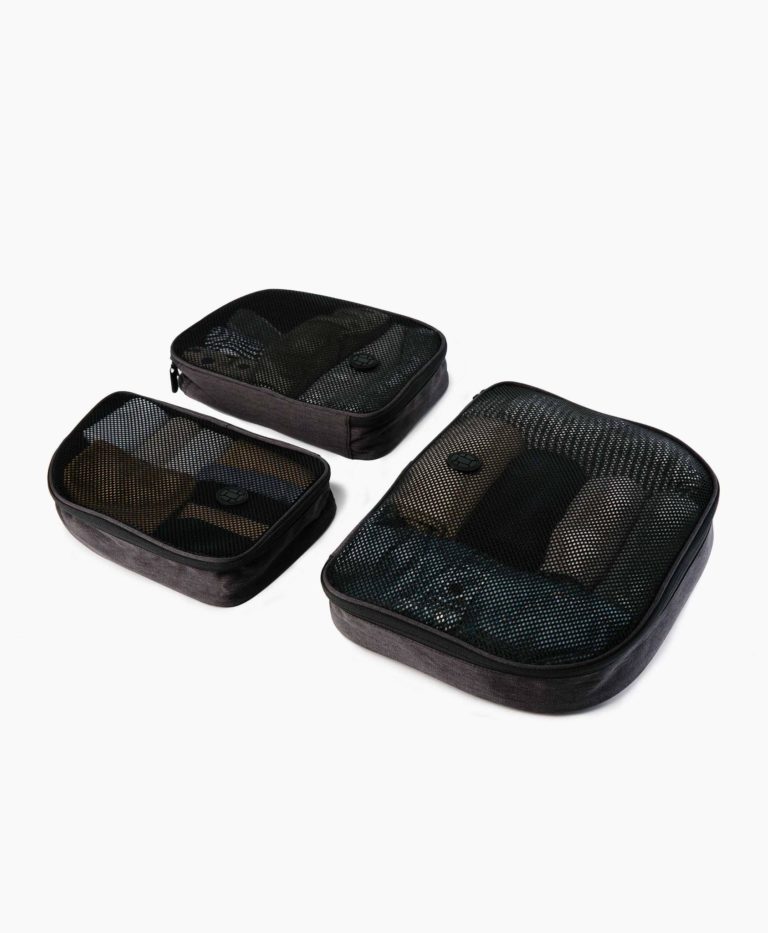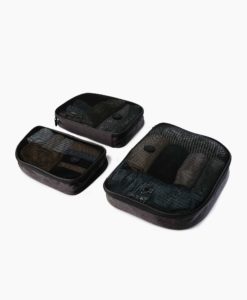 Years on the list: 3
We were hesitant to try packing cubes at first. But after using them over the last couple of years, there is no turning back.
Now, Instead of our bags exploding when we get to a new spot we can easily pull out the packing cubes to find what we want.
Yay organization!
Get the Tortuga Packing Cubes.
Years on the list: 2
Typically, we prefer travel that involves shorts, swimsuits, and flip-flops. But occasionally we'll venture to colder climates, and when that happens, a down packable puffer jacket is a lifesaver.
Madewell is known for having good quality products at affordable prices, and this jacket is no exception. It's super warm, stylish, and packs down small enough to fit in your carry-on. The women's version even packs down into a neck pillow!
Get the Madewell Packable Puffer Jacket for Women.
Get the Madewell Packable Puffer Jacket for Men.
Best Travel Gadgets
Every traveler worth their salt knows that certain gadgets can make life much easier on the road.
Grab these gadgets and know that you're prepared no matter where you're headed.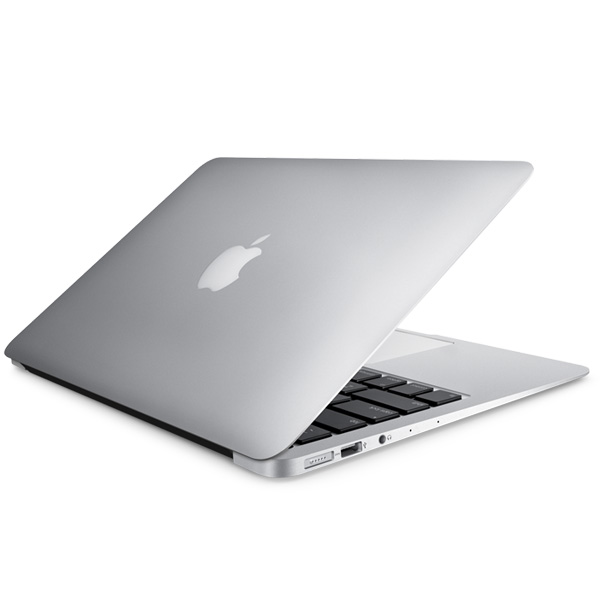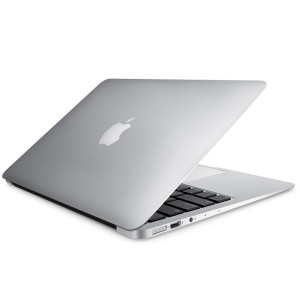 Years on the list: 7
Really want to spoil your favorite traveler?
Give them, hands down, the best travel laptop. It's powerful, lightweight, and durable.
As someone who used to lug around a Macbook Pro, we're glad we made the switch.
Bonus Tip: Make sure to get them the 256 GB size instead of the smaller 128 GB – it's well worth the extra $100.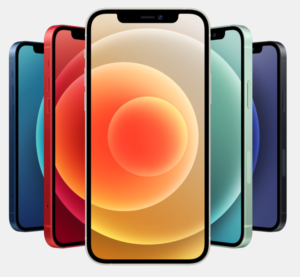 Years on the list: New This Year!
Remember back in the day when you had to carry around a DSLR camera AND a tablet? #firstworldtravelproblems.
Now, all you need is Apple's newest smartphone and you'll be able to take amazing pictures and surf the internet on a screen you won't need reading glasses for – all on something that fits in your pocket!
Plus, the iPhone 12 has some of the best video stability we've seen in a smartphone, making it wonderful for making cool travel videos on the go.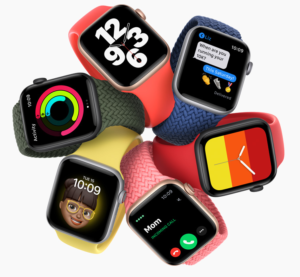 Years on the list: New This Year!
Heather got the Apple Watch last Christmas and it is a busy mom's dream! It is very convenient, easy to use, and makes life that much less stressful when you are trying to drive or keep the kids in check and your phone is going off left and right. Plus you can track your fitness, set reminders by voice, and it is water-resistant which is great for bathtime.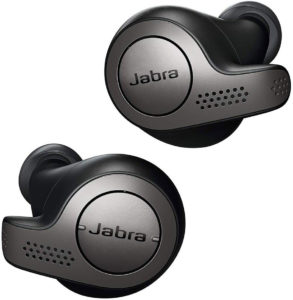 Years on the list: 2
For years, I didn't understand the draw of wireless earbuds. It's a small cord, so what?
Then I got a pair of Jabra Elite 65t's, and my whole perspective changed. Not only have I come to realize that wireless earbuds are much more convenient, but these are the most comfortable earbuds I've ever worn (as opposed to AirPods, which kill my ears).
They don't fall out, even when working out. And while not technically noise-canceling, they block out almost all background noise. Truly a game-changer for me and highly recommended.
Get the Jabra Elite 65t Earbuds.
We love reading physical books as much as the next person (and probably even more), but carrying around multiple books at a time isn't feasible when you're trying to travel light – and you're trying to travel light, right?
So grab the absolute best e-reader on the market and have the entire world's library at your fingertips.
Make sure to splurge for the Paperwhite version, as the built-in backlight will pay for itself many times over. Plus, the latest version is also waterproof.
For years, we recommended carrying a travel adapter AND a surge protector that would give you extra outlets. Now, those two items have been combined into one awesome piece of travel equipment!
The BESTEK Universal Travel Adapter:
Converts to that country's voltage (no more frying your power strip with the hairdryer)
Gives you 7 (!) ports for charging – 3 outlets and 4 USB –
Comes with adapters for over 150 countries in the world.
Bing. Bang. Boom.
An absolute must-have for any traveler – and our #1 most-purchased gift from last year's gift guide!
Get the BESTEK Universal Travel Adapter.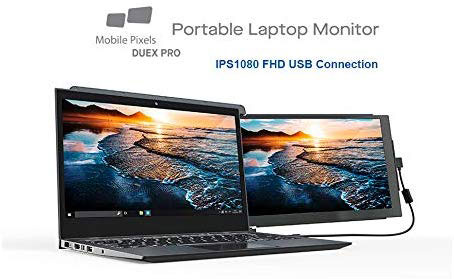 Years on the list: 2
After 7 years of working from all over the world, I've finally found a mobile monitor that fits everything I need.
It's one of the lightest monitors available at 1.7 pounds. And the 12.5" screen, while not huge, is plenty big enough for my needs and the perfect complement to my 13" Macbook Air.
The best part? It sticks to the back of your computer using magnets, meaning you can still use it even when you have limited space available, like on the tray table of a plane. This has been an absolute lifesaver over the past year.
Get the Mobile Pixels Duex Portable Monitor.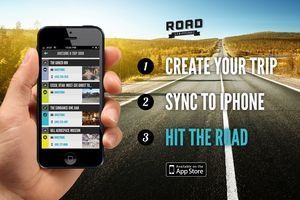 Years on the list: New This Year!
We love this app and have used it on a ton of road trips we have taken throughout the years. It is a free app but they do have an upgraded version for only $29 a year that allows you to plan longer trips, access your maps offline, collaborate on your trips with others, and has live traffic plus no ads. We love that they also allow for you to gift a pro membership which is the perfect gift for anyone on your list who is hitting the road in the upcoming year.
Best Sleep/Health Travel Gifts
No one wants to be sick or overly tired when traveling.
Make sure you're always in tip-top shape with some of these gifts.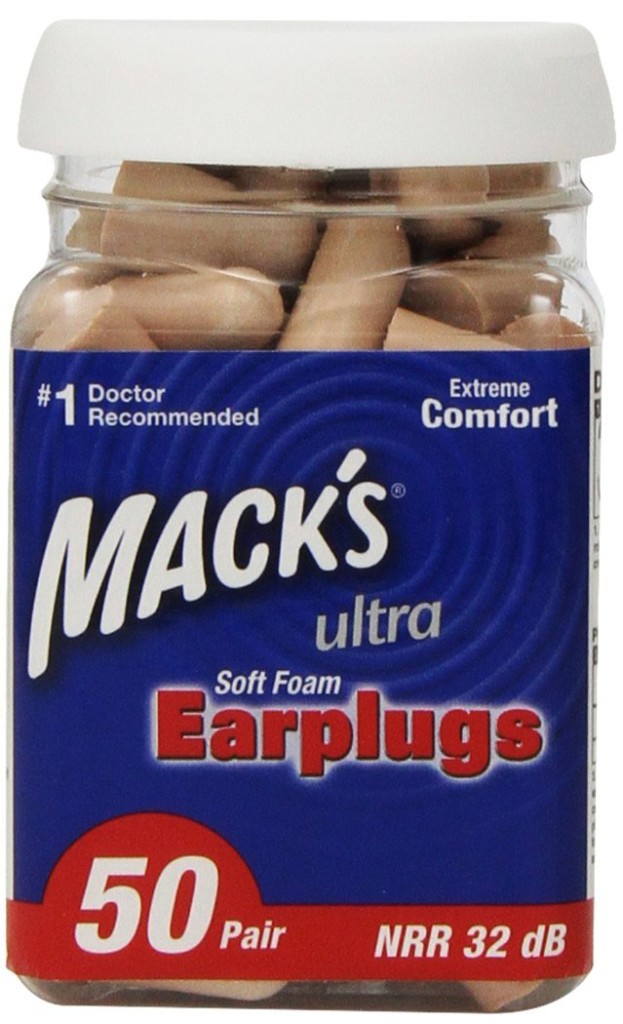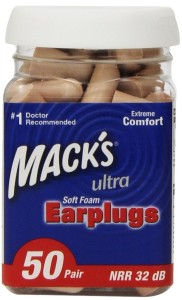 Years on the list: 8
Whether it's to drown out a screaming baby on the plane or unwanted construction during an early morning in Bali, earplugs are one of the most important things any traveler can bring with them.
And none of the earplugs we've tried my in life compare to Mack's.
Grab a 50-pack and give them away as the perfect stocking stuffer (and maybe even keep some for yourself)!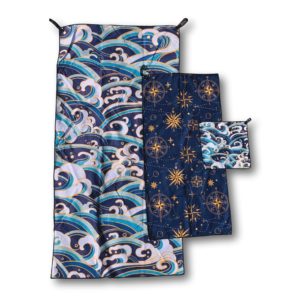 Years on the list: 4
A travel towel is one of the very few "must-have" travel items, and last year, we recommended a brand new one – the DryFox Travel Towel.
Readers went nuts for it – they loved that it was larger and more comfortable than other travel towels and had a built-in water-resistant storage pocket.
Plus, it was cheaper than other travel towels and created by EPOP reader Samantha Peck.
Well, we've got good news – this year it comes in brand new designs that are reversible plus 3 sizes (beach, pack, & washcloth)
You literally could not ask for more in a travel towel, which is why this towel comes with our highest recommendation possible.
Please use code EPOP at checkout for 25% off of your purchase.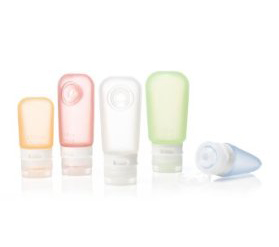 Years on the list: 6
These travel bottles are long-lasting and will not break in your luggage – which makes them well worth the few extra dollars as they don't need to be replaced after one trip.
Those 99-cent bottles from Target? They always end up deformed and broken.
Time to upgrade!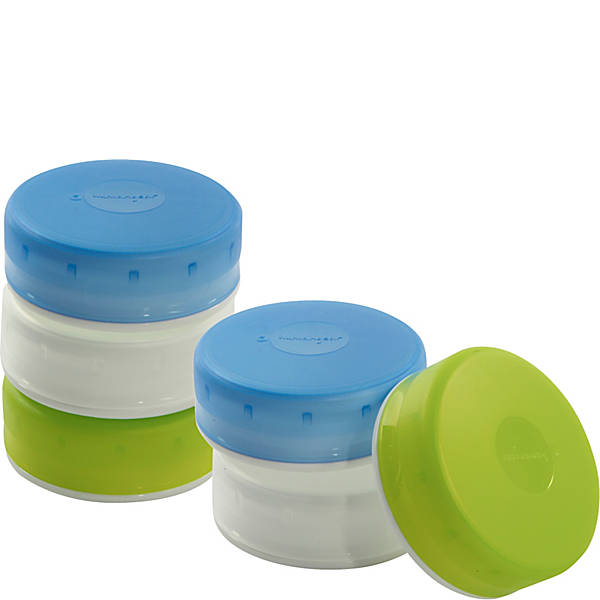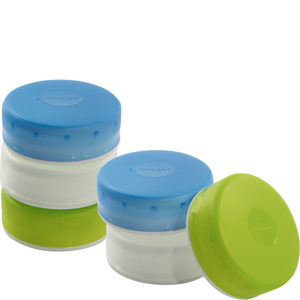 This product was recommended by adventure travel expert Stefan Loble, founder of Bluffworks. 
Years on the list: 4
The PERFECT compliment to the GoToobs listed above, GoTubbs can be used for storing vitamins, pills, knick-knacks, or even that pesky spare change you always seem to accumulate.
Plus, you can open the GoTubbs with one hand – how cool is that?
Best Stocking Stuffers for Travelers
These smaller but essential pieces are perfect for stuffing the stocking of your favorite traveler.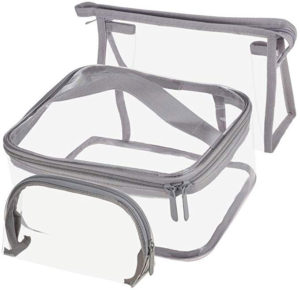 Years on the list: 2
There's nothing worse than digging through a toiletry bag trying to find your toothbrush after getting off a 12-hour flight. That's why we're happy to add these clear toiletry bags to our list this year.
The bags are transparent, making it easy to find what you need. And they're also waterproof and leak-resistant, protecting the rest of your luggage from that inevitably leaky bottle of shampoo. The 3 sizes in this kit should be enough for you to carry all the toiletry items you need.
Get Sariok Clear Toiletry Bags.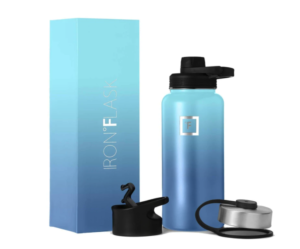 Years on the list: New This Year!
This is a perfect water bottle for when you are not needing something collapsable or super light (aka on flights or overseas trips) because it is made of insulated stainless steel, is super durable, and has a choice of mouth options (wide, narrow, etc). Plus it comes in a ton of sizes and colors to suit everyone's needs.
Get the Iron Flask Water Bottle.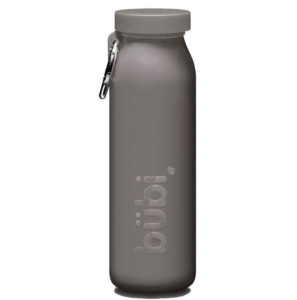 Years on the list: 2
Staying hydrated is essential while traveling, particularly on long flights. However, lots of reusable water bottles are too bulky for our light packing philosophy.
That's why we were happy to find this foldable silicone water bottle. It holds a respectable 22 oz when fully expanded, but you can also fold it up to easily take through airport security. Plus, it's dishwasher safe.
Get the Bubi Silicone Water Bottle.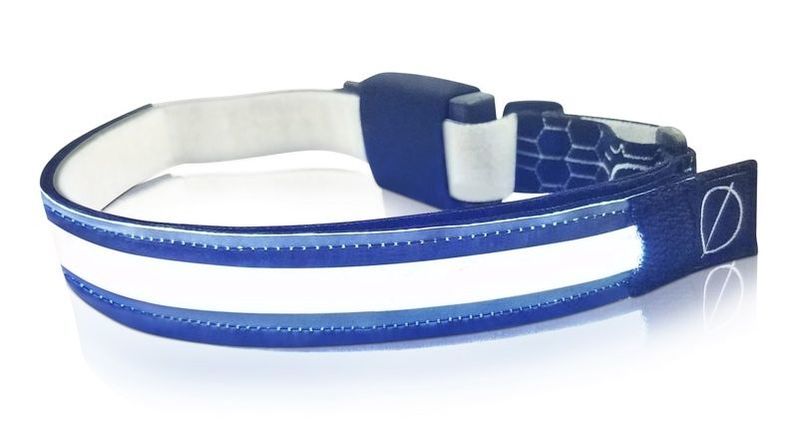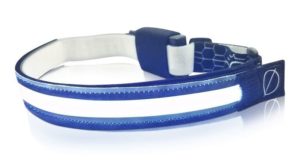 Years on the list: 4
When the power goes out in the third world country you're traveling through, you don't want to be the one stuck without a light (speaking from experience).
And having a headlamp makes a lot more sense than carrying around a heavier, and less useful, flashlight.
But even traditional headlamps only show you what's right in front of you, leaving you with "tunnel vision".
Imagine having a headlamp that illuminates an entire 180-degree field so you can have a full range of vision?
That's exactly what the (aptly named) One80 LED headlamp does – and because it comes with a rechargeable battery that lasts 7+ hours on low, you'll never be in the dark again.
Get your One80 headlamp here, and use the promo code EPOP at checkout to get 10% off!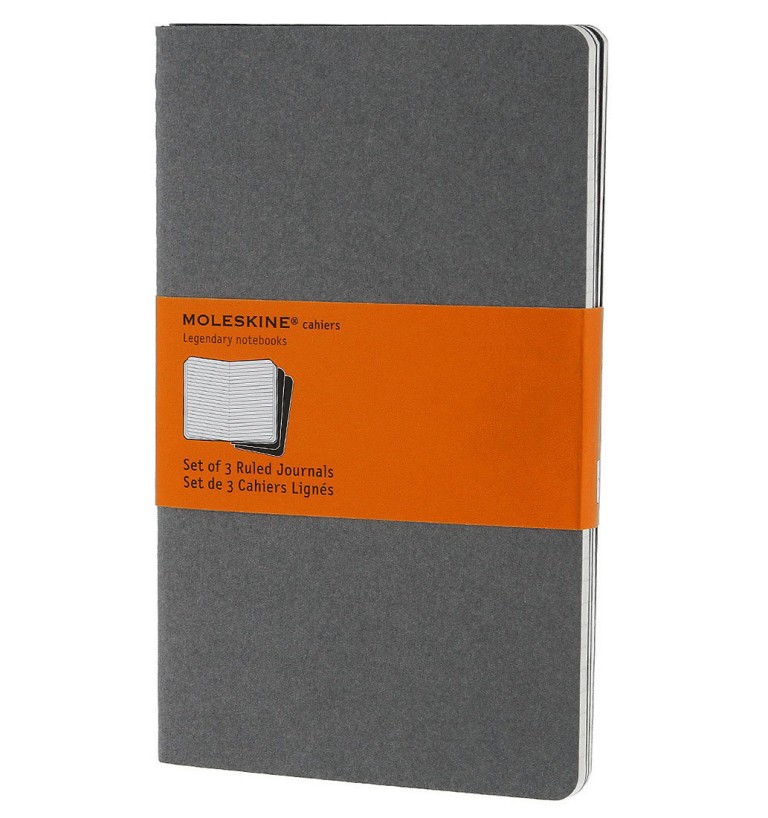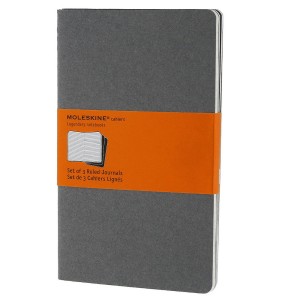 Years on the list: 6
The perfect size for carrying around in your pocket or purse and jotting down important travel notes, like where to find the best baguette in Paris or the best gelato in Florence.
We never leave for any trip without at least two Moleskines at our disposal.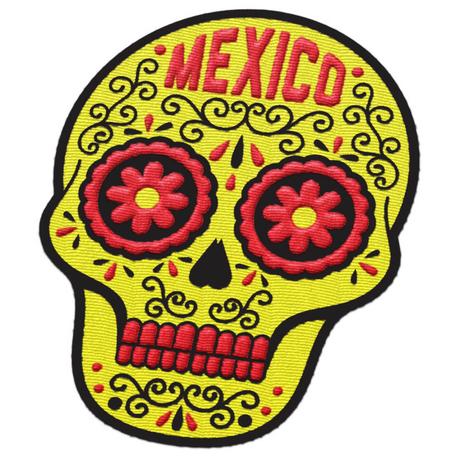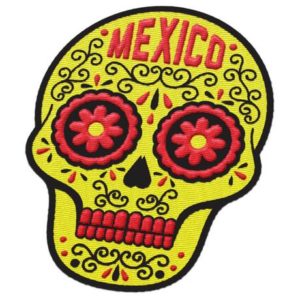 Years on the list: 3
We love collecting mementos of our travels, but far too often the choices look too "tourist-trap-gift-shopy".
Thankfully Mike from Vagabond Heart (and EPOP fan) thought the same thing and decided to make patches and stickers that actually look cool.
Like, really cool (Vancouver, Mexico, and Havana are a few of our favorites)!
His vintage-inspired travel stickers currently adorn our laptop, and they make a perfect gift for any traveler!
Get Vagabond Heart Travel Patches and Stickers.
Best Travel Books
What's the best thing to do when you're not traveling?
Read about other people's experiences!
If you're stuck without a trip in the near future, get lost in someone else's adventures with some of our favorite travel books and magazines.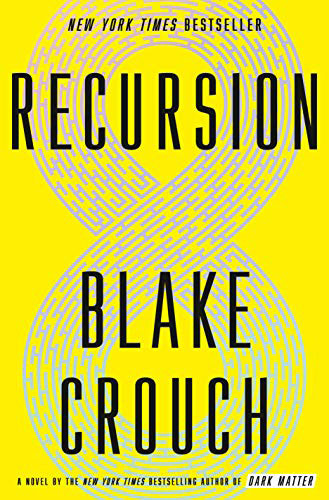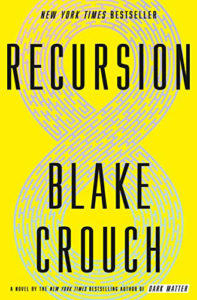 Years on the list: 2
While not travel books, these are two of the most addictive books I've read in a long, long time (plus, they deal with time travel…that counts, right?). If you're looking for the perfect book to dive into, whether it be while lounging on the beach, during a long plane ride, or even just hanging at home (I won't tell), these are it.
Bonus: Blake Crouch also wrote the Wayward Pines trilogy. So if you're like me, and after ripping through these two, you want even more, you've got an extra three books ready and waiting!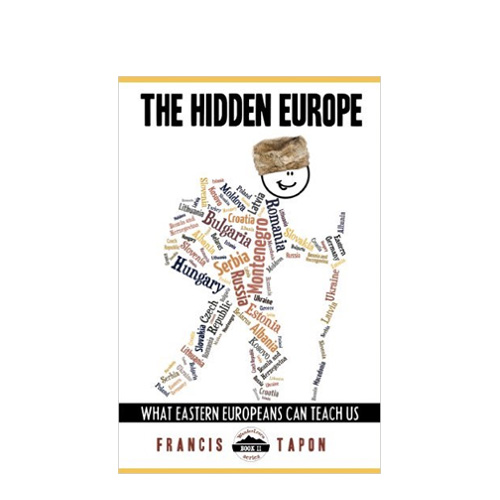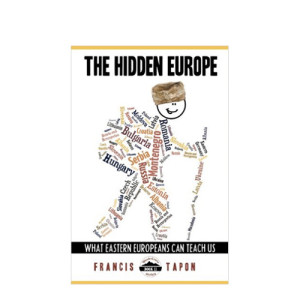 Years on the list: 7
Ever dreamed of exploring Eastern Europe? You need this book!
Have no clue why anyone would want to explore Eastern Europe? You need this book!
Francis Tapon's account of his journey to all 25 Eastern European countries is like the world's most interesting history textbook combined with a hilarious travelogue.
I've read it multiple times, and I still find myself referring back to it every time I get a bit of wanderlust for the "hidden" Europe.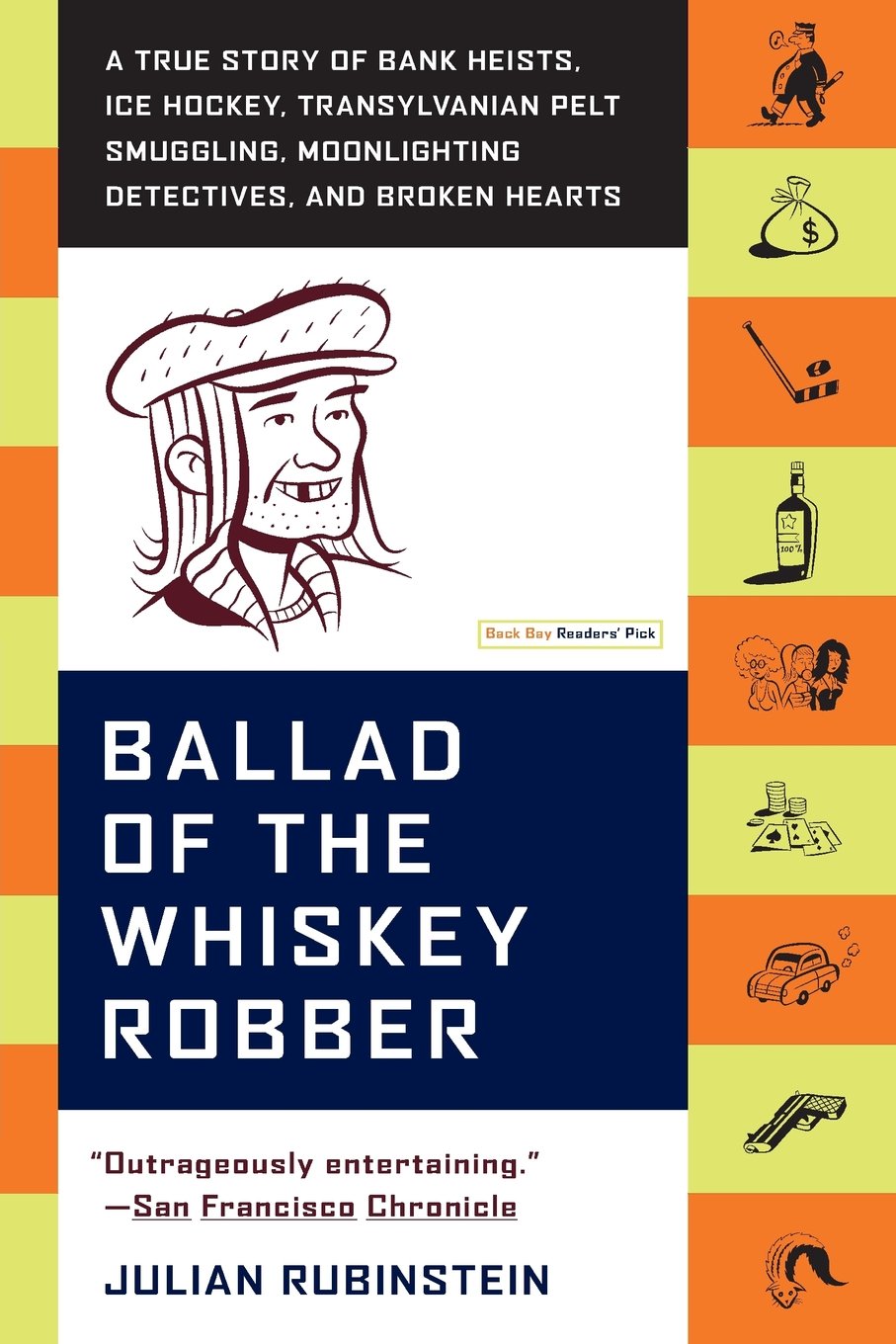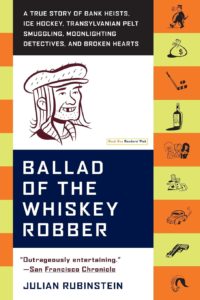 Years on the list: 3
I'm a sucker for true travel books that are "stranger than fiction", so I start A LOT of them. Unfortunately, I don't finish 90% of them because they are too dry, too boring, or too poorly written.
Fortunately, The Ballad of the Whiskey Robber is the exact opposite – a "stranger than fiction" story that actually lives up to the moniker.
If the story of a whiskey-drinking, semi-pro hockey player turned robber baron who becomes a folk hero in crazy post-Communist Hungary sounds interesting to you, I promise that this book will not disappoint!
Get Ballad of the Whiskey Robber.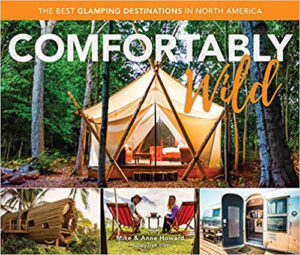 Years on the list: 2
So you want to spend more time outdoors and in nature, but aren't necessarily keen on using outhouses and dealing with a 20-year-old tent that has 3 broken poles and a hole in it?
Fear not, my good friends Mike and Anne from Honey Trek have you covered. The culmination of 3.5 years of research (tough life, right?), Comfortably Wild gives you all the best, most unique, and amazing glamping – that's "glamorous camping" – spots in an incredibly well-written and even better-photographed coffee table book.
Grab this book, get outdoors…and stay comfortably wild!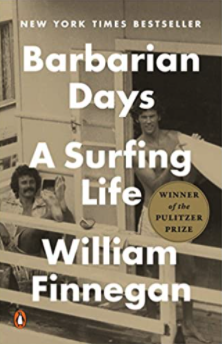 Years on the list: New This Year!
Trav has gotten into surfing since moving to the beach house but he actually read and loved this book prior to making the move and hitting the waves. The reason he likes it so much is that it is a very travel-heavy book so even if you don't have a passion for surfing you will enjoy this read.
Barbarian Days is William Finnegan's memoir of an obsession, a complex enchantment. Surfing only looks like a sport. To initiates, it is something else: a beautiful addiction, a demanding course of study, a morally dangerous pastime, a way of life.
Get Barbarian Day: A Surfing Life by William Finnegan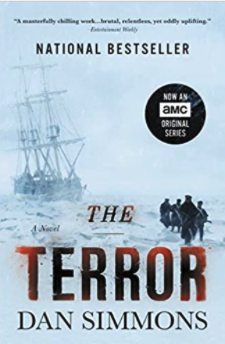 Years on the list: New This Year!
This is an intriguing story about the 1845 mission on the HMS Terror to reach the Northwest Passage for the first time but what is so cool about it is that it is an event that actually happened but they had never found the two boats until a couple of years ago. What Dan Simmons has done is write a fictional encounter of what may have happened during this expedition but it is a perfect blend of historical fiction with after accounts.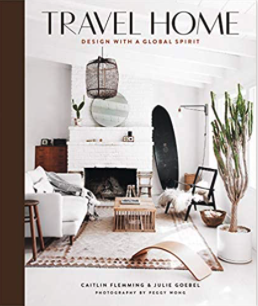 Years on the list: New This Year!
A road map for bringing far-flung design ideas back home, Travel Home shows us how to curate interiors that reflect our favorite places and experiences in ways that are beautiful and authentic. Touring the homes of leaders in global design who share a deep affection for travel, the book explores interiors with influences as widespread as Marrakesh, Paris, Cuba, Tokyo, Portugal, and beyond. Vivid photography is supplemented with insightful essays, interviews, and hardworking tips for cultivating your own global home.
For globetrotters and armchair travelers alike, Travel Home showcases the interplay between travel and design, revealing how we can take inspiration from the beauty we experience in the world and bring it into our everyday lives.
Travel Home: Design With A Global Spirit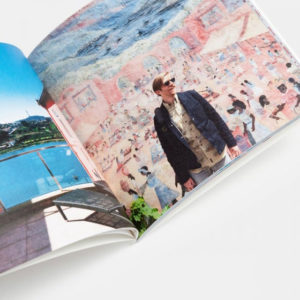 Years on the list: 2
Instagram is great for sharing your photos with the world, but we still love having a physical book of travel photos (or any other special photos) to share with friends and family.
All you have to do is connect your Instagram feed through the Artifact Uprising website — no obnoxious uploading required. Plus, your photos will be printed on 100% recycled paper inside a book with a beautiful textured cover. It's the perfect way to share and commemorate your travel adventures!
Get your Artifact Uprising Instagram Photo Book.
Best Travel Gifts for Men
Here are six clothing items that have made my travel life infinitely better and saved me tons of room in my pack.
Very few articles of clothing get me excited…but Bluffworks Chinos are the exception.
They are not only the best travel pants but the best pants out there, period.
Bluff Works chinos check every single box:
Wrinkle-free
Super comfortable due to the stretchiness of the fabric
Look awesome
Special travel pant perks like zipper pockets to keep from being pickpocketed or just having your wallet or phone slide out
I have all five colors and I wear them – every. single. day.
In fact, I'm wearing them right now as I write this!
They are, legitimately, that awesome.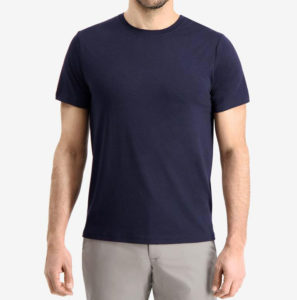 Years on the list: 2
With one t-shirt, Bluffworks did two things I thought were impossible.
One, they made a product I love even more than their chinos. Second, they made a travel t-shirt that actually lives up to the hype.
How good is this t-shirt? After wearing it twice, I threw away all my other t-shirts. It doesn't get stretched out. The fit is perfect. It's crazy soft.
And it never smells, even when I sweat (and I sweat a lot). I'll wear it for 7 days straight and only wash it because I start to feel guilty, not because it needs to be. It's "just a t-shirt", but it's truly revolutionary. Once you get one, you'll never go back.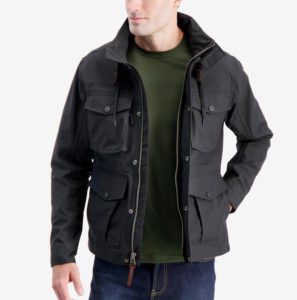 Years on the list: 2
Like shoes, finding a good travel jacket is very, very hard.
You need it to be able to stand up to all types of weather but still be lightweight. You need it to look stylish but still have enough pockets.
So of course, Bluffworks does it again – they created a product perfect for the modern traveler. A fully waterproof, wind-resistant jacket with a hideaway hood that looks fashionable enough to wear out on a date and yet is rugged enough to go hike a mountain.
It's not cheap, but as Heather says, "It's a pillar piece to any wardrobe."
Get the Bluffworks Field Jacket.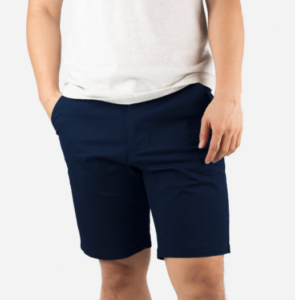 Years on the list: New This Year!
Trav was looking for a hybrid short that looked nice enough to have a date night but also performed like athletic gear and Eubi shorts fit that bill perfectly. They are really lightweight, super stretchy, and really soft plus are of great quality.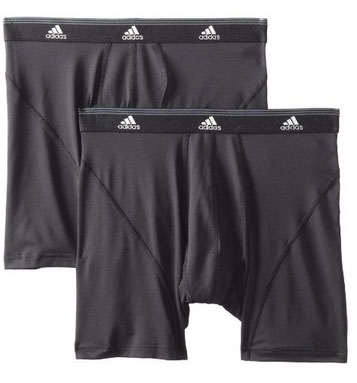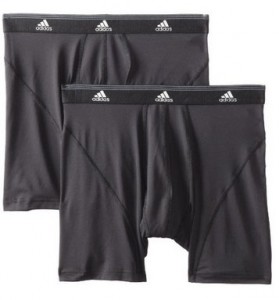 Years on the list: 7
Traveling to a hot location? Cotton underwear just isn't going to cut it!
These will keep you dry all day, are much cheaper and more comfortable than the popular Ex Officio brand, and can be washed easily in the sink if need be.
Get the Adidas Climalite Boxer Briefs.
Best Travel Gifts for Women
All women's gifts are recommendations from Heather, the one who constantly stuns everyone by how good she looks while she travels – and who keeps me from wearing sweatpants around the world.
Here's Heather…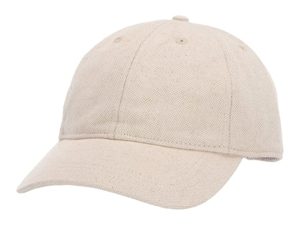 Years on the list: 6
When we travel, I don't always want to spend time making sure my hair looks good in favor of getting out to explore our surroundings. Enter the travel hat. The easiest way to look fashionable with the most minimal amount of work. I have recommended this baseball hat from Madewell for years & I still love and use often.
Last Christmas, I received this gorgeous Lack of Color hat, and I have been loving it as well! It instantly makes me feel pulled together and definitely cute enough for that Instagram photo op.
It looks great paired with some aviators and a leather jacket.
If you're traveling somewhere colder, I also love these options from Amazon – this really affordable hat with a removable pompom and this cashmere set, which includes a scarf and gloves if you are really looking to spoil the traveler in your life!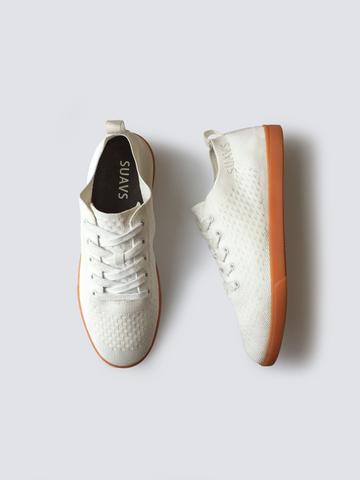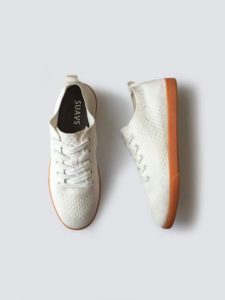 Years on the list: 5
I always travel with a pair of stylish sneakers, and in past years, I've sworn by the Nike Internationalist sneaker.
While I still love the Nike Internationalist and wear them frequently, this year both Trav and I have fallen in love with the most comfortable travel sneakers we have ever worn!
We got our Suavs in March of 2018 and have taken them on every trip since. We honestly can't stop wearing them! The only thing that might deter us is snowy weather since they are made from lightweight fly knit material.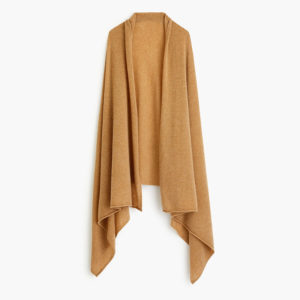 Years on the list: 6
Three years ago, I bought a Halogen cashmere wrap from Nordstrom before we embarked on our two month trip to Europe.
From the first flight, where I was considerably warmer and cozier, I was hooked.
I was especially grateful I had it wandering around Norway on some very cloudy and chilly days. I also use it in a pinch as a blanket for the kids. Dual functionality!
My exact wrap is no longer available, but I recently purchased this version from J.Crew, and it is on sale for the holidays. I also found a few more affordable options on Amazon.
39. Target COVID Cozy Gear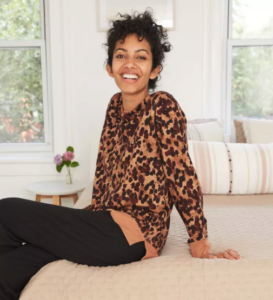 Years on the list: New To This Year!
With the shift to a more casual wardrobe and remote work playing a larger role than ever, it is all about being comfy & cozy. This is never more true than when we travel whether on a long road trip or on a long flight if you are not comfortable then it will be miserable but that also doesn't mean you can't still be looking cute and on a budget. This is where Target comes in and saves us all with their super cozy lounge sets and leggings and at this price you can get multiple sets.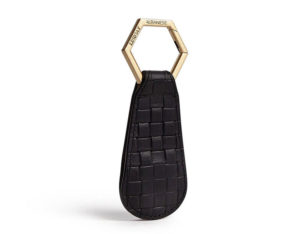 Years on the list: 2
This stylish hat clip is the single greatest and simplest invention for those of us who like to travel with a hat that doesn't exactly fit into a bag or suitcase.
I'm certainly hoping one of these is under the Christmas tree this year so that I don't lose my Lack of Color hat at the beach like I did last year.
Yep, I got a brand new hat and lost it on our first trip, making this hat clip a way to ensure you keep track of your favorite hat!
Heather's Favorite Travel Gifts
Now that we've got the clothes out of the way, here are a few more of Heather's personal favorites that will make your travel even easier (not to mention more stylish!).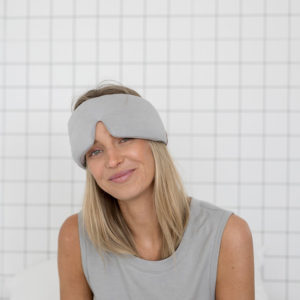 Years on the list: 2
There's nothing more luxurious than flying first class.
However, most of us aren't lucky enough to enjoy that experience, which is why when I am crammed into economy I like to spoil myself a little bit.
This eye mask is a step above all the rest with its noise muffling capabilities and super soft fabric. It even claims to reduce the appearance of fatigue and dark circles! It's the next best thing to upgrading your seat.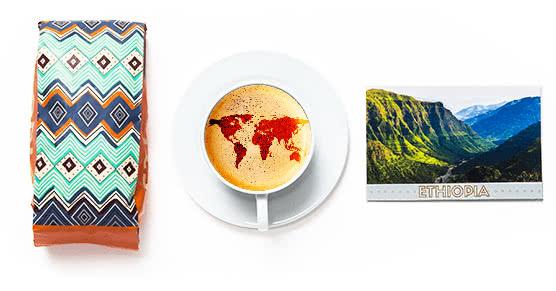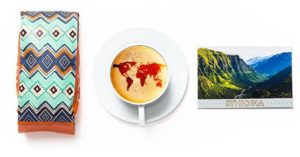 Years on the list: 3
Anyone who listens to our podcast knows my obsession with love for coffee. Wherever we travel, I always track down the best cafes in that area – to the point where even Trav will research as well, knowing it's inevitable we'll find our way there.
When I found out there was a coffee club that sends you customized coffee from around the world every month, I was beyond excited and immediately knew I would be giving this gift to every coffee-loving traveler I know!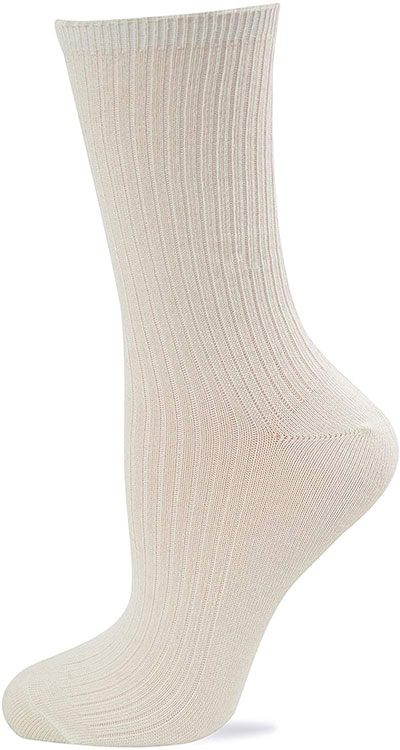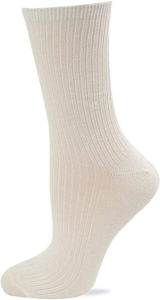 Years on the list: 5
Staying warm on the plane is essential for a comfortable flight. No matter what time of year I am flying, I always pack a cozy pair of socks.
If you are looking to spoil the traveler in your life, then these luxurious cashmere socks make the perfect gift!
Trav's Favorite Travel Gifts
A special selection of what I consider some of the coolest and most unique travel gifts you can buy.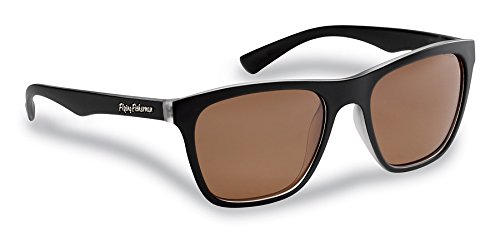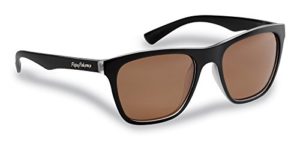 Years on the list: 4
No, I don't fly fish. In fact, I don't fish at all (too boring for me).
But for as weird as the name and branding are, the sunglasses are equally as awesome and perfect for travel.
They're rugged, polarized, don't scratch easily, won't slip all over your face, and look great.
Plus, they're cheap, so you don't have to worry if you leave them in a beach cabana in Thailand or they come flying off while jet-skiing on Lake Winnipesaukee (whoops)!
Get the Flying Fisherman Sunglasses.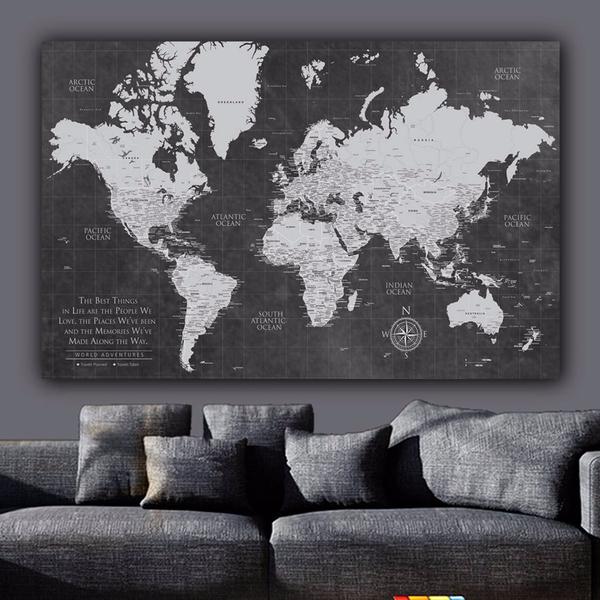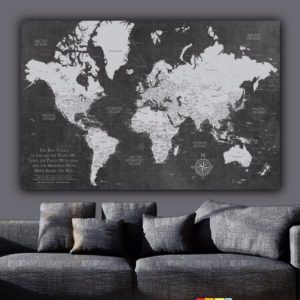 Years on the list: 3
I love traveling. I love maps. And, let's be honest, it's pretty cool to "show off" all the places you've been when your friends come over.
So it only makes sense that these push pin maps are at the very top of my wish list this year. I especially like gray and white map (hint, hint)!
Get the Holy Cow Push Pin Travel Maps.
Best Infant Travel Gifts
Towing a little guy around the world for the last year has introduced us to a whole new type of travel — and made us realize that the products below are worth their weight in gold when traveling with an infant.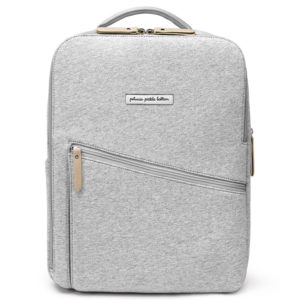 Years on the list: 2
Those of you who travel with kids know how essential it is to have a good travel/diaper bag.
This year we received the Petunia Pickle Bottom diaper bag. While I had never heard of this brand, I was hooked as soon as I started using it.
It has compartments for everything you could need, including an insulated pocket for bottles and a laptop sleeve. However, what really won me over was the zip-off changing table pad. Perfect for keeping your little one safe from germs when you inevitably have to change them in a busy airport terminal or public bathroom!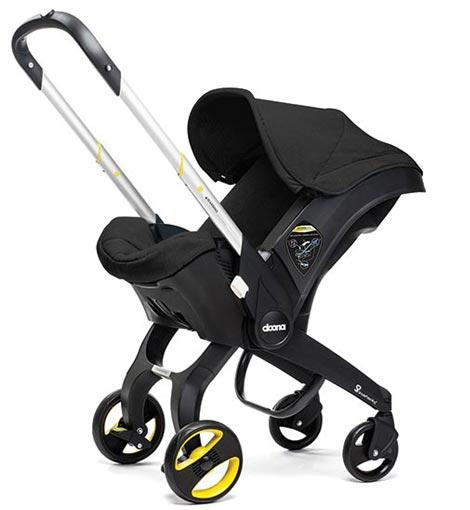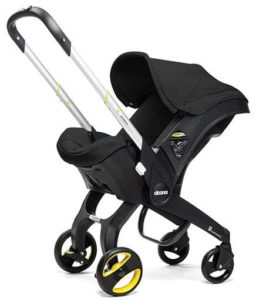 Years on the list: 3
This is, hands down, one of the most useful, most practical, and best products we've ever used. It's a stroller that with the push of a button converts into a car seat, as the legs tuck right up under the frame.
After lugging around both a car seat and a stroller while in Budapest and Mallorca (and feeling like a pack mule) we found the Doona, and it was the answer to our prayers.
We've used it on every single trip since, and we cannot recommend it enough to any parents traveling with an infant.
Get the Doona Convertible Car Seat and Stroller.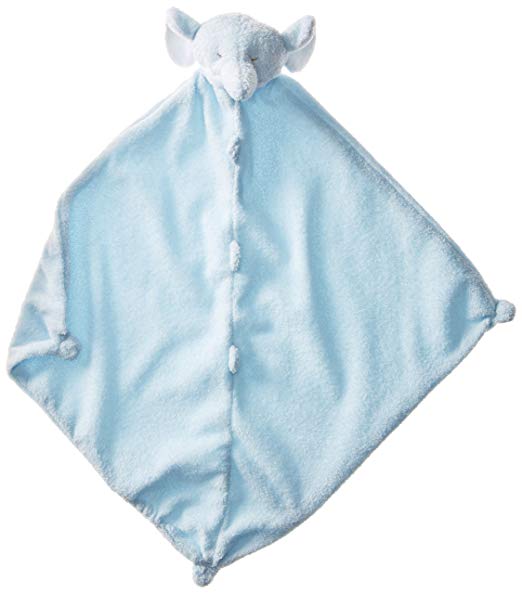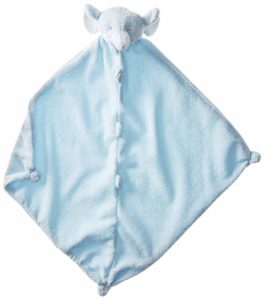 Years on the list: 3
Lovingly referred to as "woobies" by our family, these soft baby blankets are an absolutely necessity when trying to get our little guy to go to sleep. Plus, they're super cute.
He loves them so much that we're slowly working our way through all 30 different types of animals (although the blue elephant is still his favorite).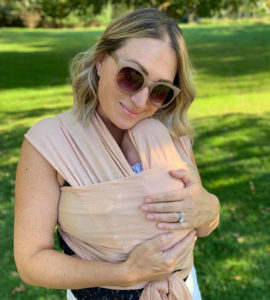 Years on the list: 2
This wrap is the holy grail of baby products! I've been using it for two years and now cannot express how helpful it is not just for travel but also for everyday life.
I started using it when traveling with our son, Whittaker, to make the hustle through the airport and security easier. It packs up so small it fits into any bag, and it immediately calms your child down.
Now that we have our baby girl, I've been using it almost every single day! Hadley is colicky, and this wrap is literally the only thing that settles her. It's a lifesaver!
Best Toddler Travel Gifts
It's hard to believe, but our son Whit is no longer an infant. Now that we have a toddler on our hands, we've been loving the products below.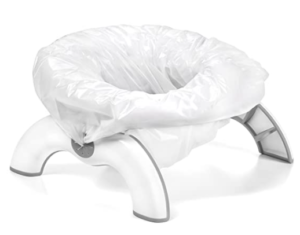 Years on the list: New This Year!
This item is extremely convenient and very necessary during COVID times because often you can't even use restrooms when you're traveling because they are closed down and that is the Oxo Travel Potty.
If your kids are potty training or you are in the process of it, this is a great thing to have on any road trip. It is compact, has collapsable legs, and comes with bags to make it easy to dispose of the waste. This has saved us countless times!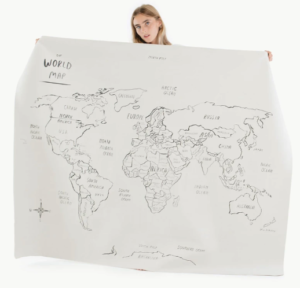 Years on the list: New This Year!
This item has made it onto this list in the past but in the smallest version but now they have this huge option and it makes a great playmat, tapestry, or a great place to have a picnic plus they clean up easily, it folds up super small therefore won't take up too much space in your bag.
Get the Gathre Midi+ Reusable World Map Mat.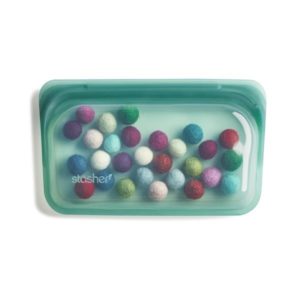 Years on the list: New This Year!
Whether you are a traveler or not, it is good to not use the throw-away options, especially if you have kids (you can blow through them quickly). These are perfect for the road or air travel, so grab some before your next adventure.
Get the Stasher Reusable Snack Bags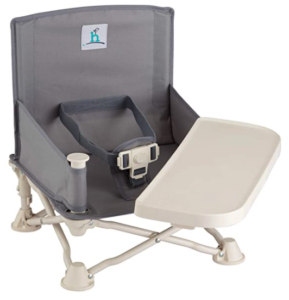 Years on the list: New This Year!
If you are road tripping with a small child then you may want to have a place where you can set them avoiding having to chase them everywhere while trying to feed them alongside the road (us more than once). It is fully collapsable and you can choose to use the tray or remove it completely.
Get the Hiccapop OmniBoost Travel Booster Seat w/ Tray.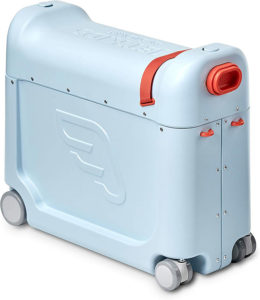 Years on the list: 2
When your little travel companion turns two, it's both a blessing and a curse. A blessing because your lap space can finally become your own again…and a curse because now you have to actually start paying for them to fly with you.
Now that Whit is two, we will be trying out this bed box to make flying more comfortable for him. I also think toddlers like the independence that comes with having their own luggage, and when it's as cute as this JetKids Box, we are all happy flyers!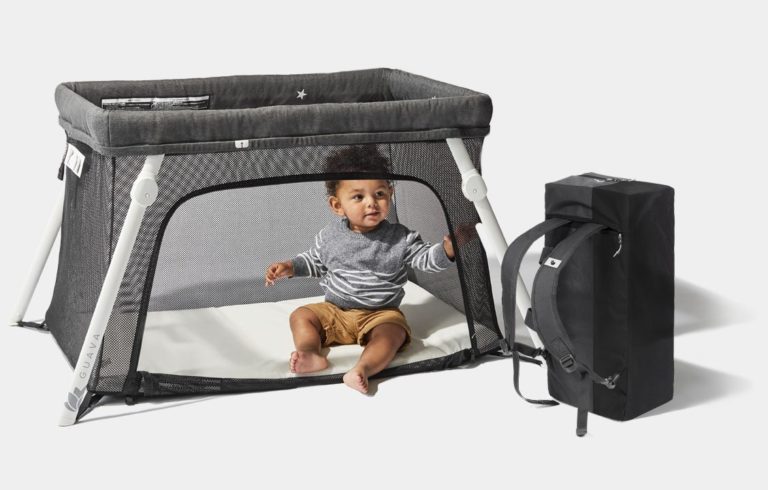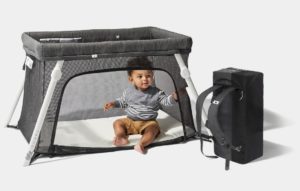 Years on the list: 3
When you're traveling with children, every inch of space and ounce of weight is crucial, and the Guava Family is one of the lightest and most compact pack and plays on the market.
It's also got a cool bonus feature – one side zips open, allowing you to crawl in the crib and play if you need to snuggle your little one to sleep!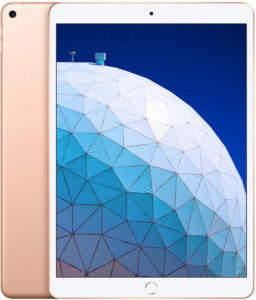 Years on the list: 2
The iPad needs no introduction, but this gadget has taken on a whole new meaning now that we have a toddler.
While we love playing with our little guy, it's nice to have something to keep him entertained on those long flights or car rides.
And the compact size of the Air makes it perfect for travel!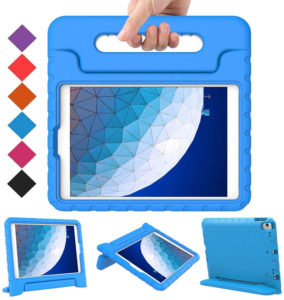 Years on the list: 2
While the iPad is great for keeping kids entertained, it's pretty fragile on its own. That's why we were delighted to find this rugged kids iPad case.
The design makes it super easy to hold (even for little hands), and the built-in handle also doubles as a stand. Best of all, the case is pretty much indestructible, and it's a small price to pay to keep your iPad safe.
Best COVID Travel Gifts
Here are a couple of items that are purely for our current COVID times.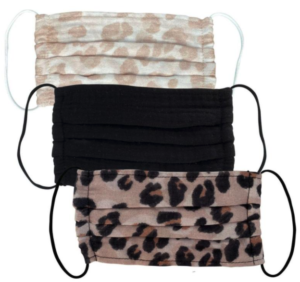 Years on the list: New This Year!
What is the #1 thing that we all have laying around our homes and cars..face masks? If 2020 had a mascot it would be a face mask! Although we have quite a few face masks already we love grabbing these ones from Kitsch because they are super lightweight, extremely comfortable, and they come in neutral colors and fun patterns to spruce up your look.
Get the Kitsch Cotton Face Masks.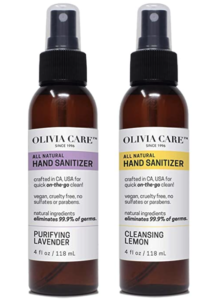 Years on the list: New This Year!
If 2020 had a scent it would the smell of hand sanitizer. We are happy to say that we found this all-natural amazing smelling hand sanitizer that we now have everywhere in the house, in our cars, and in our bags. These are also cruelty-free and made in the USA so it is a win all the way around.
Get the Olivia Care Hand Sanitizer.
What's on your travel wishlist? Did you buy anything from the list above? Did we miss anything? Let us know in the comments below!