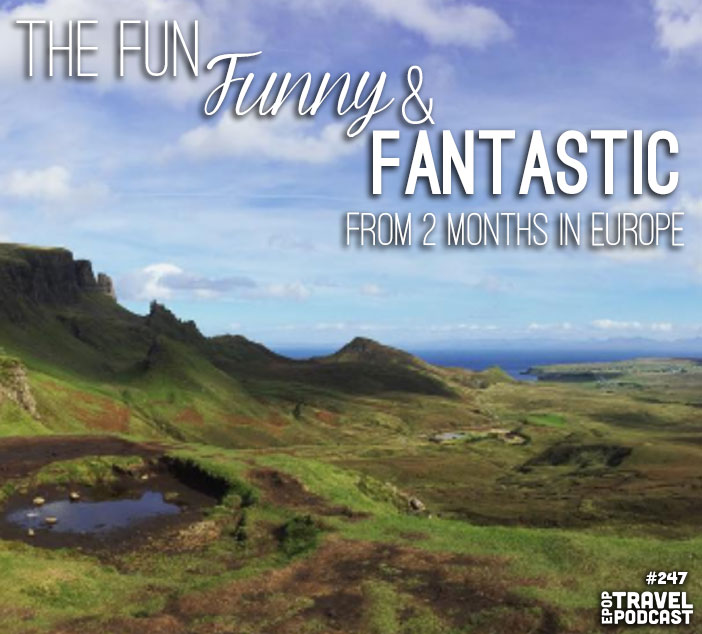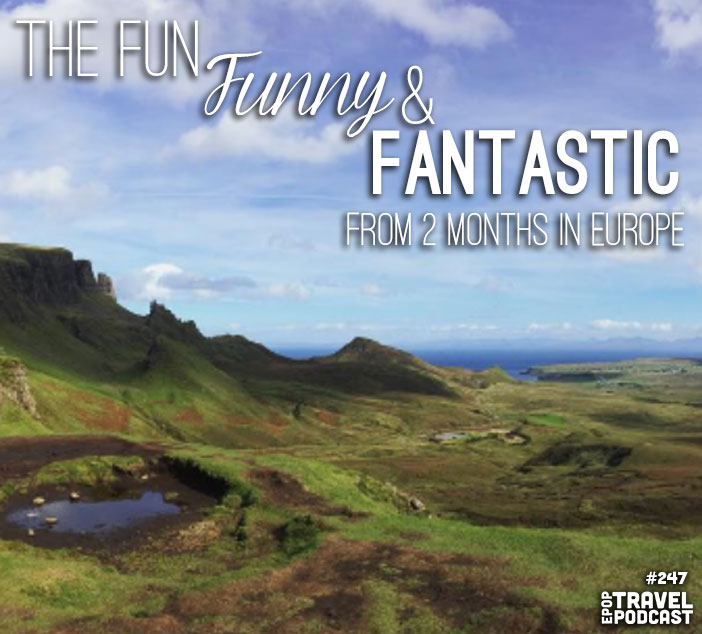 If you've been following our adventures, you've probably seen some awesome pictures from our 2 month trip around Europe.
Heather and I both picked one location we really wanted to go and put together an, admittedly weird, itinerary.
We went to:
Norway
Georgia (the country!)
Greece
England
Scotland
We ran the gamut of weather, prices, and foods on our travels and today we're here to talk about our top 5 foods, accommodations, and experiences from our trip. Including how many pounds we've collectively gained!
Tag us on Instagram @ExtraPackofPeanuts and let us know what country you're the most excited to visit after listening to our travels!
Click here to download this episode directly
Today's episode has been sponsored by our friends at Tortuga Backpacks!
Check out the entire library of EPoP Travel Podcasts on iTunes
In This Episode
Links
Eat & Drink
Best Coffee, Beer, and Breweries!
Places to Stay
Want More?
Leave a Review!
iTunes reviews are one of THE most important factors for podcasts. If you enjoy the show please take a second to leave the show a review on iTunes!