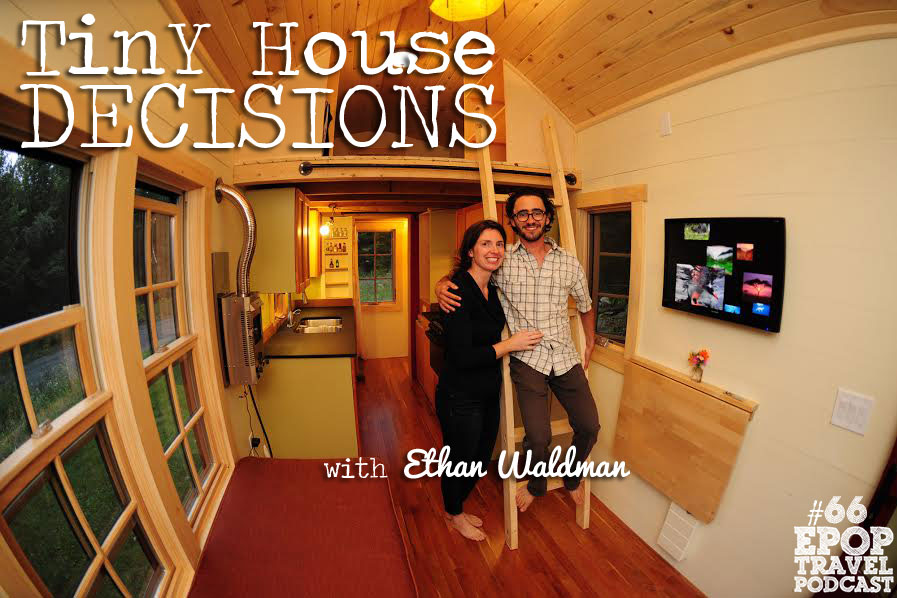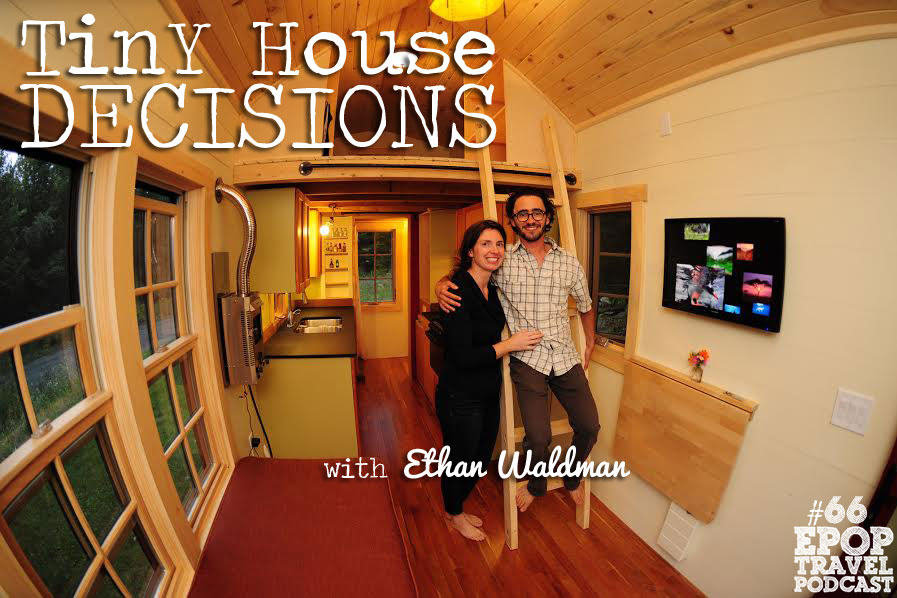 Just over a year ago Ethan made a big move.
Or maybe a tiny one?
In September 2013 Ethan moved his house 10 miles, from the place it was built to the place where he now lives.
He could do that, because he built, and moved, into a Tiny House.
Ethan Waldman of TheTinyHouse.net joins me this week to talk all about tiny houses, how to build them, how to decide if they're right for you, and most of all, how they afford you more freedom to travel.
We go in-depth about how much it cost him to build his house, the problems he faced, and the great rewards of living small.
Ethan never thought he would be the kind of guy to live in a tiny house but it ended up being exactly what he wanted.
So if you're thinking "That's great, but I could never…" or "That's awesome but I couldn't do that with my wife/husband/partner…" then give this episode a listen, we might just change your mind.
Right click to download this episode directly
Check out the entire library of EPoP Travel Podcasts on iTunes
In This Episode:
How a long bike trip is a lot like living in a tiny house.
What Ethan's tiny house cost him to build.
The vague laws surrounding tiny houses.
Some of the best places to live in a tiny house.
The layout of Ethan's 165ft house.
The best piece of advice for people who would like to know if they should have a tiny house.
How a tiny house makes travel easier.
and much more!
Links Discussed in This Episode:
I Need Your Help
To help me thank Ethan for joining us and speaking about his experiences building and living in his Tiny House click "Tweet This" below:
How can a #tinyhouse = more #travel? Join @EthanWaldman on todays @PackofPeanuts #travel podcast and find out! → http://bit.ly/1m7VKwx
Help Us Catch Tim Ferriss on iTunes!
We just hit our original goal of 100 reviews on iTunes, which means we are the top-rated travel podcast (and which means I'm giving out $100)!
Now, we're gunning to catch Tim Ferris's new podcast and I have a surprise in store if we do. Help out and leave a review on iTunes:
Click this link: Leave a review on iTunes
Hit "View in iTunes" on the left hand side under the picture.
Leave an honest review.
You're awesome!