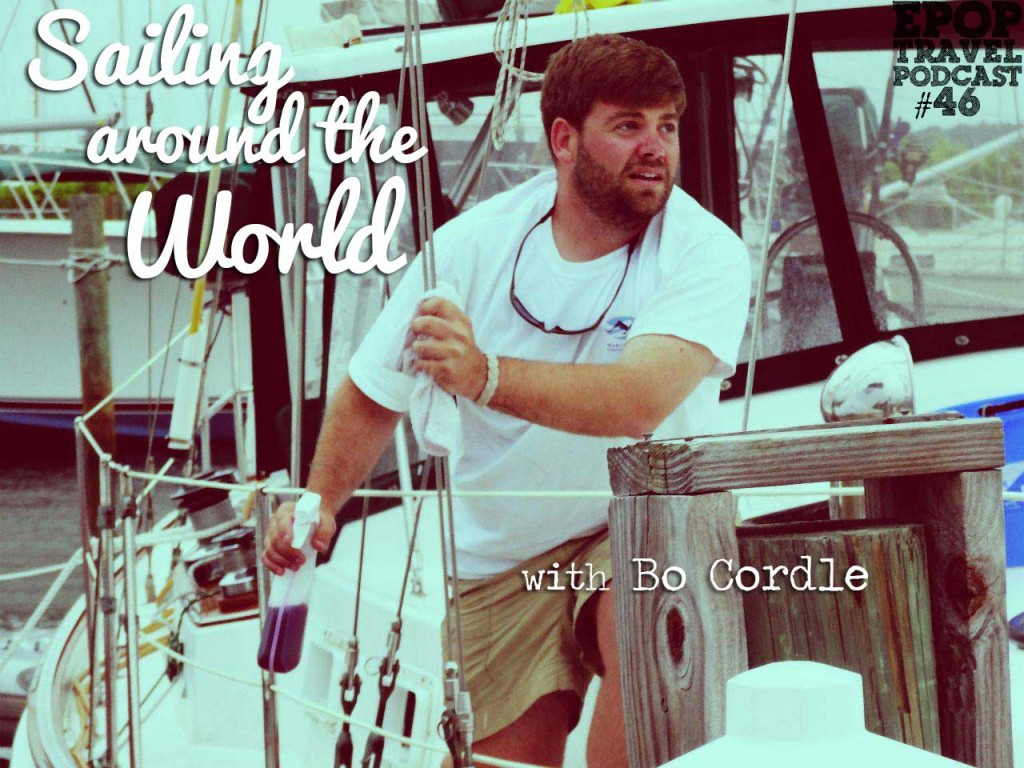 If you didn't know how to sail but wanted to circumnavigate the globe, what would your first action be?
Bo Cordle bought a sailboat.
That he didn't really know how to sail (but he had read a book once..).
Today Bo joins us to talk about his dream to sail around the world, how he came up with the idea, what he's been doing to prepare for his trip (like learning how to sail), and how he ended up getting flogged in a Russian sauna.
We also speak quite a bit about his famous bucket list, which includes everything from singing karaoke to living abroad, and how it helped him to discover his passion.
Bo and I would love to hear what some of the items on YOUR bucket list are, so please leave them in the comments below! We'll be putting some of ours there as well!
Right-click to download this episode directly
Check out the entire library of EPoP Travel Podcasts on iTunes
In This Episode:
How he overshot his goal of speaking to a crowd of 500 people by 1,300!
Where the dream of sailing around the world came from.
Childhood adventures that involve finding a sailboat buried in his backyard.
How other people reacted to his dream.
Some of the items on his bucket list.
The way he figured out his passion, and his advice to you on doing the same.
Why leaving your job on good terms can really work out for a life of travel.
Getting flogged in a Russian sauna
and much more!
 Links Discussed in This Episode:
I Need Your Help
Wish Bo luck with his sailing adventure by clicking "Tweet This" below:
@Sailingbo Thanks for sharing your #travel dreams on the @PackofPeanuts podcast! Good luck on your RTW #sailing journey. http://bit.ly/1z5nv
Help Us Catch Tim Ferriss on iTunes!
We just hit our original goal of 100 reviews on iTunes, which means we are the top-rated travel podcast (and which means I'm giving out $100)!
Now, we're gunning to catch Tim Ferris's new podcast and I have a surprise in store if we do. Help out and leave a review on iTunes:
Click this link: Leave a review on iTunes
Hit "View in iTunes" on the left-hand side under the picture.
Leave an honest review.
You're awesome!