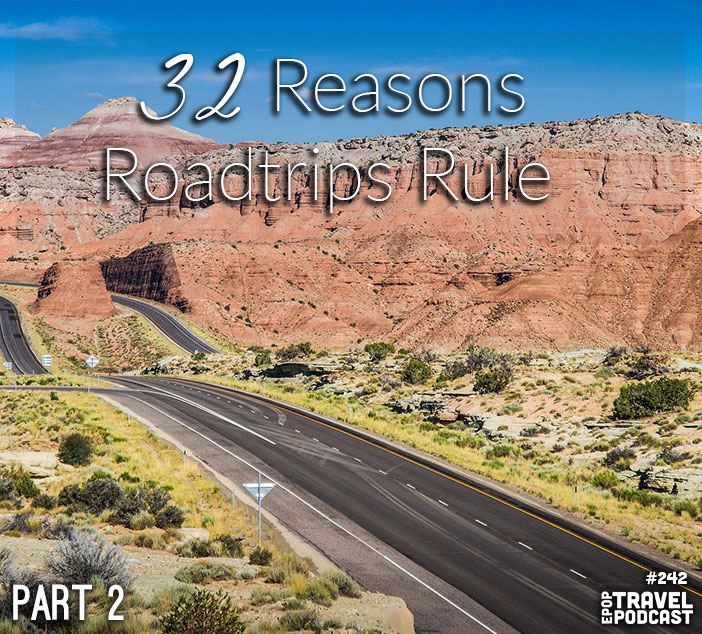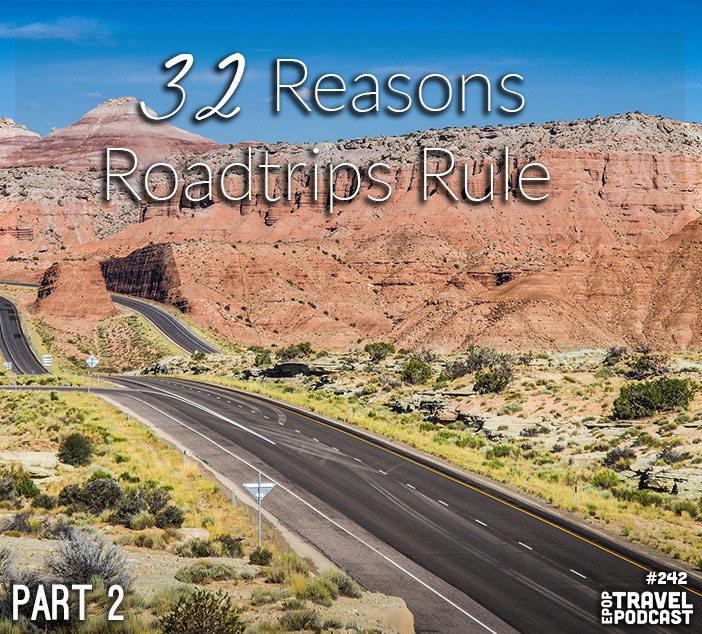 It's time for part 2 of our list of why road trips rule!
We're back to share more ridiculous road antics, the power of contemplation and the excitement that the randomness of the road can bring.
Convincing Jay to do a Roadtrip music podcast didn't take too long either! So make sure to keep your eyes on @ZerotoTravel for that one!
But what about you? What do YOU love about road trips? Tweet Jason at @ZerotoTravel or tag us on Instagram @ExtraPackofPeanuts and share your favorite thing about road-tripping!
Click here to download this episode directly
Today's episode has been sponsored by our friends at Tortuga Backpacks!
Check out the entire library of EPoP Travel Podcasts on iTunes
In This Episode
09:45 Zzzzzzzzz
13:20 The not so usual fast food
15:30 drink all the things
19:10 music & road trips are like peanut butter and jelly
22:00 Bring on the silliness
26:00 New people, new places, beautiful scenery
31:00 Time to think
35:00 The randomness
44:10 The #1's
Want More?
Leave a Review!
iTunes reviews are one of THE most important factors for podcasts. If you enjoy the show please take a second to leave the show a review on iTunes!
Click this link: Leave a review on iTunes
Hit "View in iTunes" on the left-hand side under the picture.
Leave an honest review.
You're awesome!