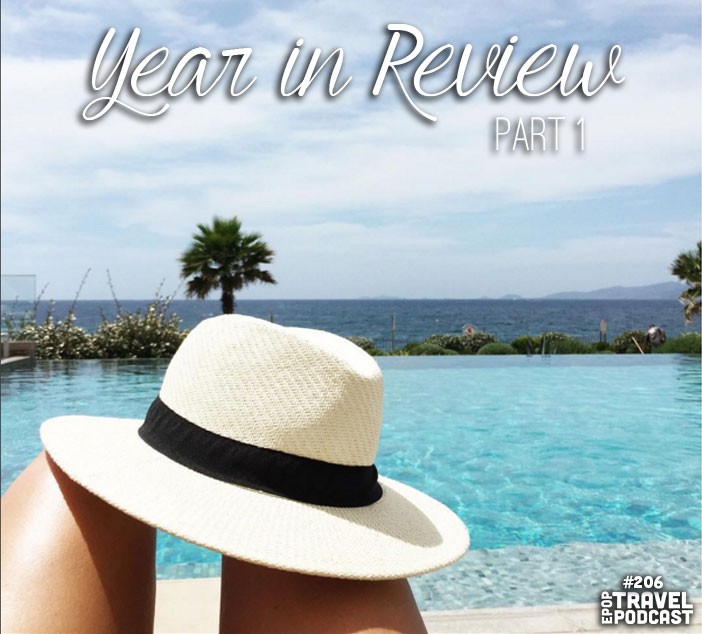 Every year here at EPoP we conduct a Year in Review. What went right? What went wrong? Where all did we go this year?
For the first time, this year we've decided to share our stats for 2015.
How many countries we visited.
How many different places we stayed.
The flights we took.
Then we go into some of our best/worst of each. Complete with hilarious stories. As always.
In Part two well be discussing the best meals of 2015, so make sure to check back in next week for more.
But until then tell us YOUR year in review for 2015! Where did you go? What were some of your best experiences? And of course, what are this year's travel mishaps? We need to know!
Click here to download this episode directly
Today's episode has been sponsored by our friends at Tortuga Backpacks!
Check out the entire library of EPoP Travel Podcasts on iTunes
In This Episode
Want More?
This is part 1 of a 3 part 2015 Year in Review Series.  Have a listen to the other episodes:
And here are some other episodes you'll also love:
Leave a Review!
iTunes reviews are one of THE most important factors for podcasts. If you enjoy the show please take a second to leave the show a review on iTunes!