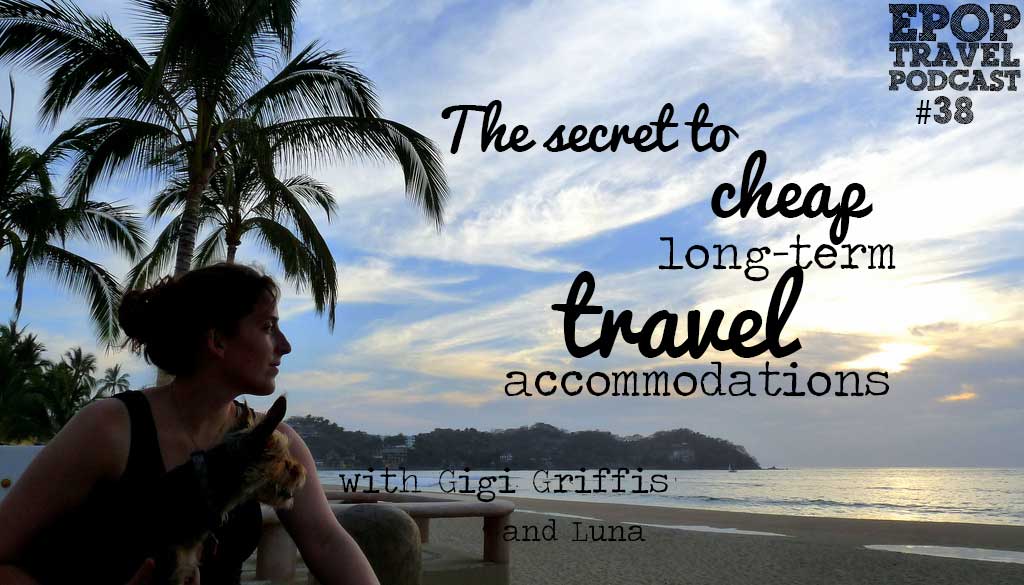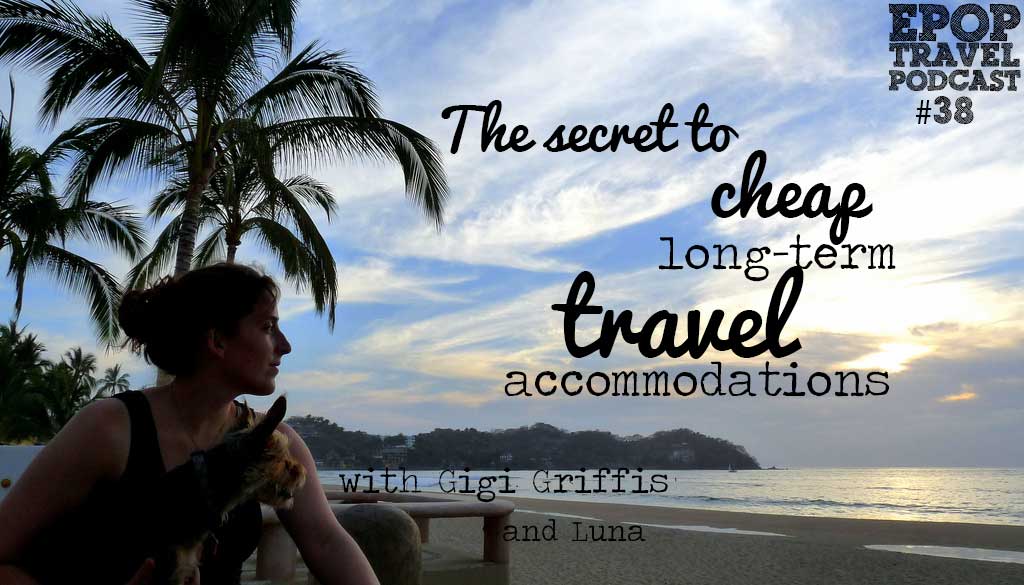 An apartment in Denver or a chance to travel the world?
Stability…or spontaneity?
The status quo…or the unknown?
Two years ago, Gigi Griffis packed up her stuff, including her dog Luna, and jumped into the world of travel headfirst.
And after living in some incredible places in Europe and having some amazing travel experiences, she's sure she made the right choice.
Today, she shares with you some of her best tips on a host of different travel topics, including the practicalities of traveling with a pet (easier than you might think), how to start your freelance writing career, the truths about solo travel and the secret to finding cheaper accommodations anywhere you go.
And on top of all that, she even reveals her newest project, which is sure to help flip the traditional guidebook model on its head and is essential for anyone wishing to travel to Italy!
If you're looking for inspiration or motivation to take the leap in to travel or want insanely practical advice on how to score cheap long term travel accommodations, then this is the show for you!
Right-click to download this episode directly
Check out the entire library of EPoP Travel Podcasts on iTunes
Help Us Hit 100 Reviews on iTunes
We're currently at 82 and almost there.  Would you be so kind as to take a minute and leave us a review?  Here's the link:
In This Episode:
How to find pet-friendly accommodations.
Why having a dog traveling instantly makes you part of any community.
How solo travel = Meeting MORE people.
Ways to get work done AND experience your surroundings.
Defining the type of freelance writer you want to be.
How to spend the same amount on the road as you would while traveling.
Why to never take a long-term rental option at face value.
The secrets to scoring better deals on apartments anywhere in the world.
How to get great local recommendations on the best restaurants in town.
Uncovering Italy
And much more!
 Links Discussed in This Episode:
I Need Your Help
Gigi has given us some great tips for everything from traveling with pets to finding great restaurants and put us on the path to saving TONS on accommodation. Show her some love by clicking "Tweet This" below:
@GigiGriffis Thanks for the awesome #travel tips on apt. rentals and  finding pet-friendly accoms on the EPoP Podcast w/ @packofpeanuts