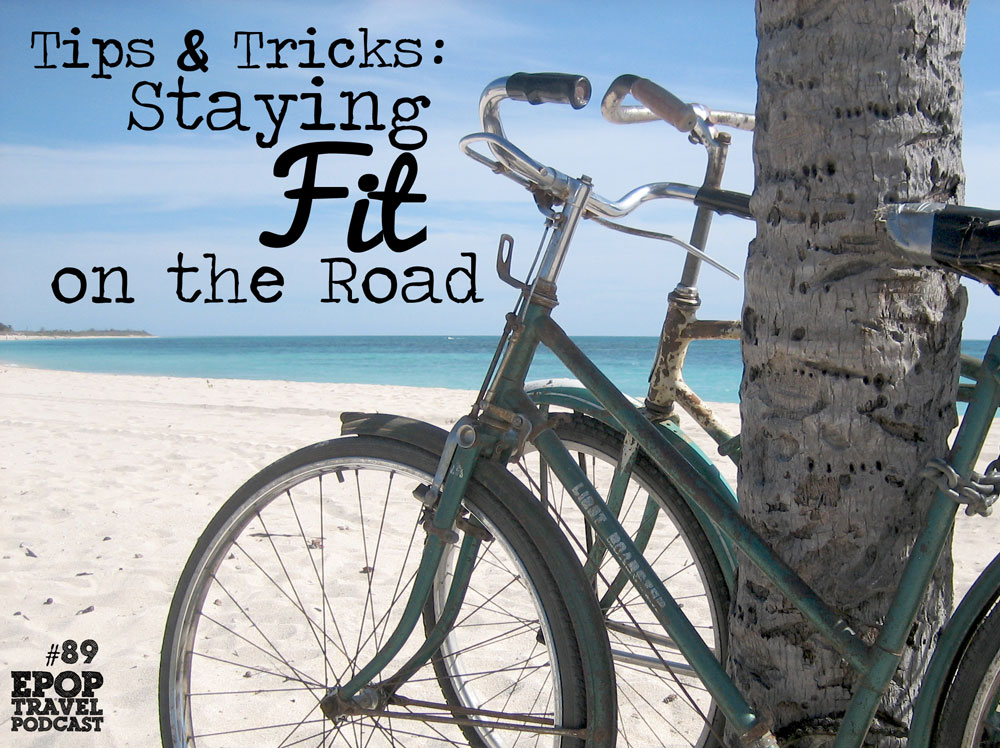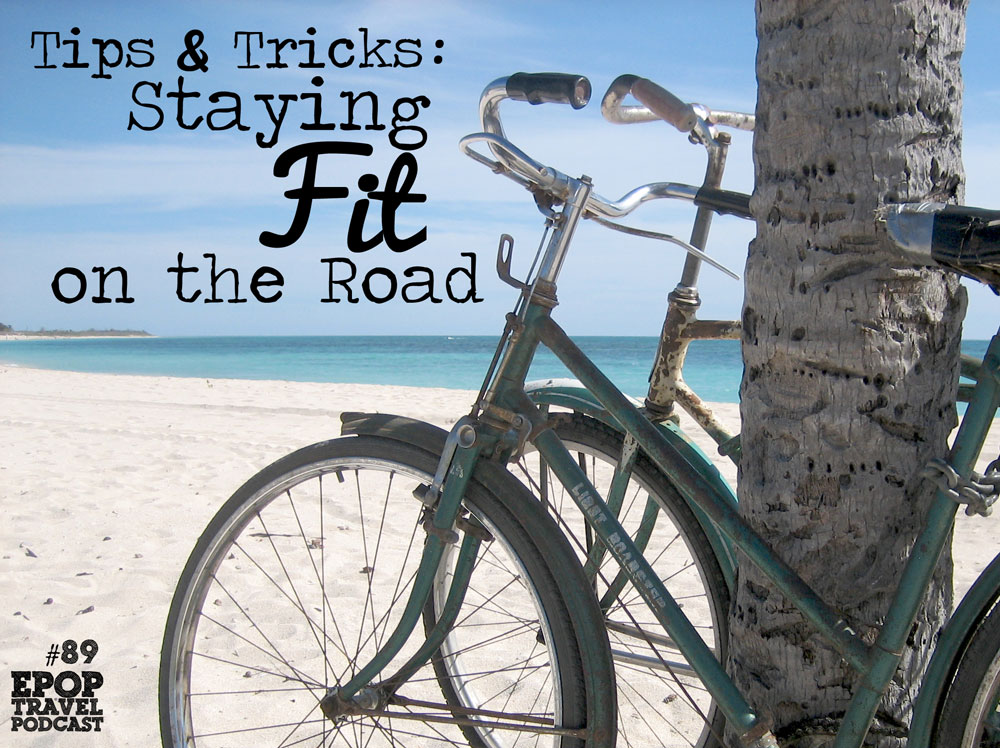 Sticking to your workout routine can be hard when you travel.
Or your diet
Or your work habits (but we've already talked about that one…)
With surroundings that are constantly changing and the urge to relax and try all the new dishes that the local cuisine has to offer those routines roll even farther downhill.
Today Jason joins me as we discuss some of our best tips and tricks to keeping to some semblance of an exercise routine on the road.
From doing pushups for each beer you drink to packing snacks for those long travel days, the information here may provide some new strategies for you to try on your next vacation.
We're far from perfect and are always looking for new tips and tricks – how do you keep exercising and eating healthy while on the road?
Right-click to download this episode directly
Check out the entire library of EPoP Travel Podcasts on iTunes
In This Episode:
You can workout with whatever is around you.
Some vacation rules from Nerd Fitness.
Accountability is king.
Writing down everything you eat.
A little bit of planning goes a long way.
Don't eat two bad meals in a row.
It doesn't have to be a big gesture to count. The small stuff works too.
Count the drinks!
Enjoy your trip!!
and much more!
Links Discussed in This Episode:
I Need Your Help
Everyone makes things work for them in different ways. Click "Tweet This" below to see what other tips people might have, their advice might be just what works for you.
@PackofPeanuts & @ZerotoTravel give some tips and tricks for staying #fit during their #travels. What works for you? → http://bit.ly/1vljsYr
Help Us Catch Tim Ferriss on iTunes!
We just hit our original goal of 100 reviews on iTunes, which means we are the top-rated travel podcast (and which means I'm giving out $100)!
Now, we're gunning to catch Tim Ferris's new podcast and I have a surprise in store if we do. Help out and leave a review on iTunes:
Click this link: Leave a review on iTunes
Hit "View in iTunes" on the left-hand side under the picture.
Leave an honest review.
You're awesome!
Photo provided courtesey of Yvonne from Flickr Creative Commons