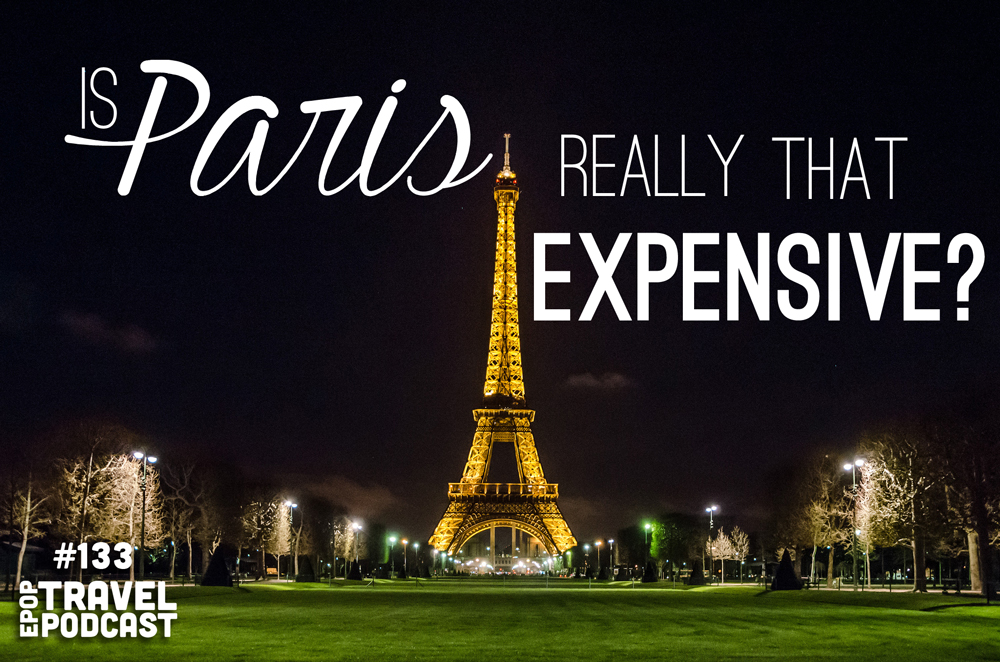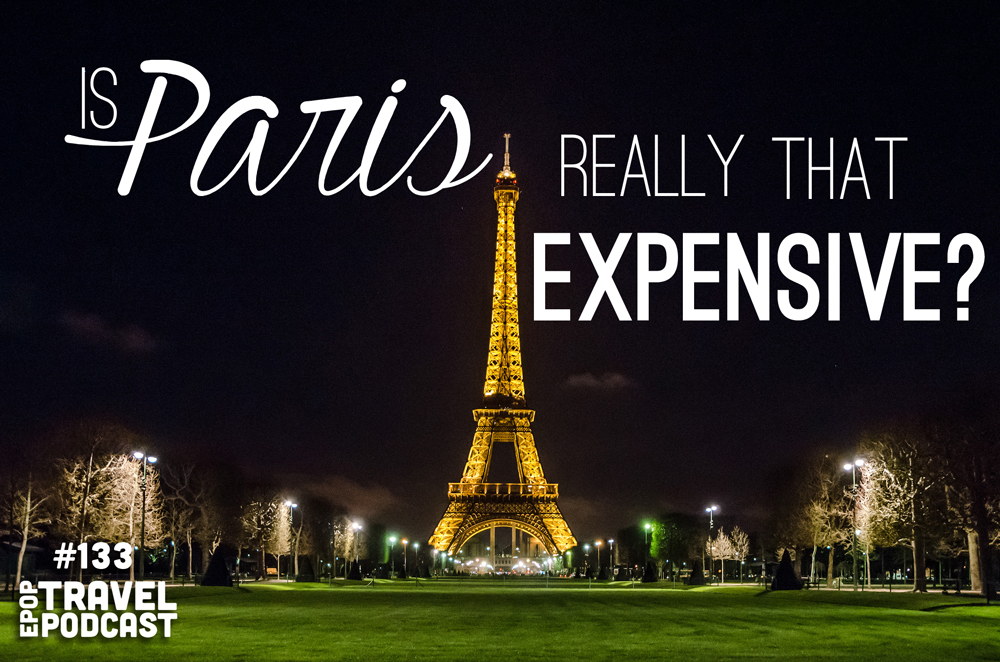 Paris is THE most expensive city in the world to visit.
But knowing me, you know we had to find a way to do it cheaper.
Today, Heather joins me to chat about some of the ways that we saved money during our time in the city of love. From picnics in the park and bike rides around town to amazing fire shows in front of Notre Dame and scary climbs up the Eiffel tower, we had an amazing (and affordable) time in Paris!
We break down expenses in Paris down to the main categories, accommodation, food, drink, activities, and transportation.
Is Paris really that expensive? Find out in today's episode!
What are your money-saving tips for this famous French city?
Click here to download this episode directly
Check out the entire library of EPoP Travel Podcasts on iTunes
Today's episode has been sponsored by our friends at Tortuga Backpacks!
In This Episode:
04:55 Using your points to cut that accommodation budget.
08:34 Renting an apartment in Paris.
11:09 Eating out
17:43 CREPES!
20:00 Drinking & Happy Hours
21:53 What to do in Paris?
37:23 Shopping
40:37 Getting around the city
and much more!
Links from today's episode
You Should Also Listen To:
Leave a Review!
iTunes reviews are one of THE most important factors for podcasts. If you enjoy the show please take a second to leave the show a review on iTunes!
Click this link: Leave a review on iTunes
Hit "View in iTunes" on the left-hand side under the picture.
Leave an honest review.
You're awesome!
Photo courtesy of Flickr Creative Commons