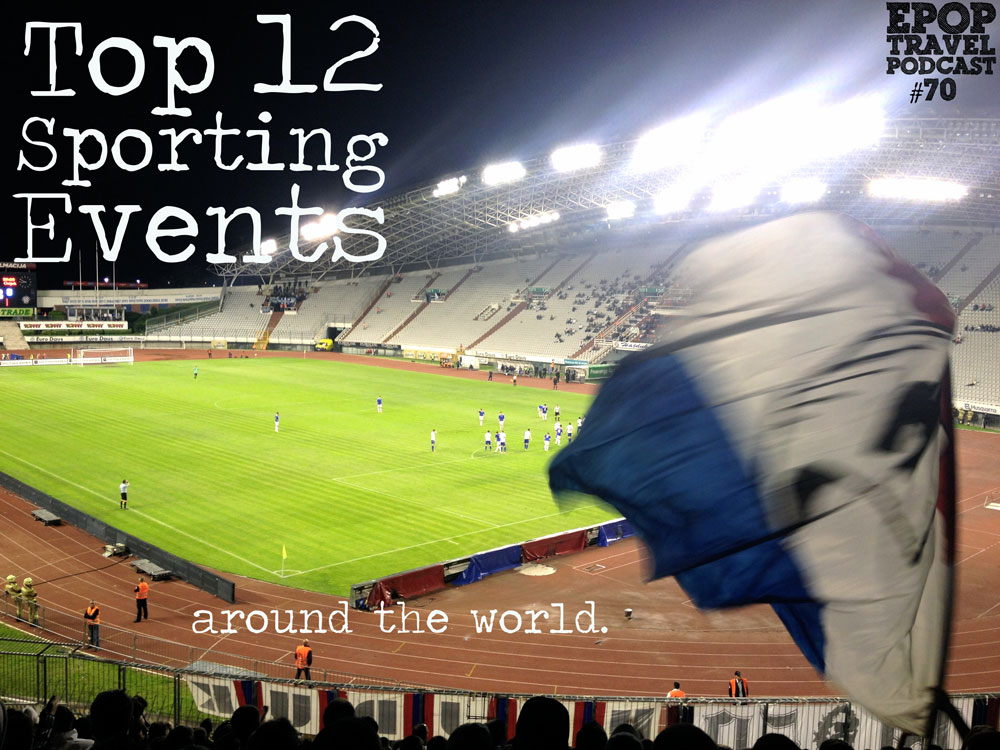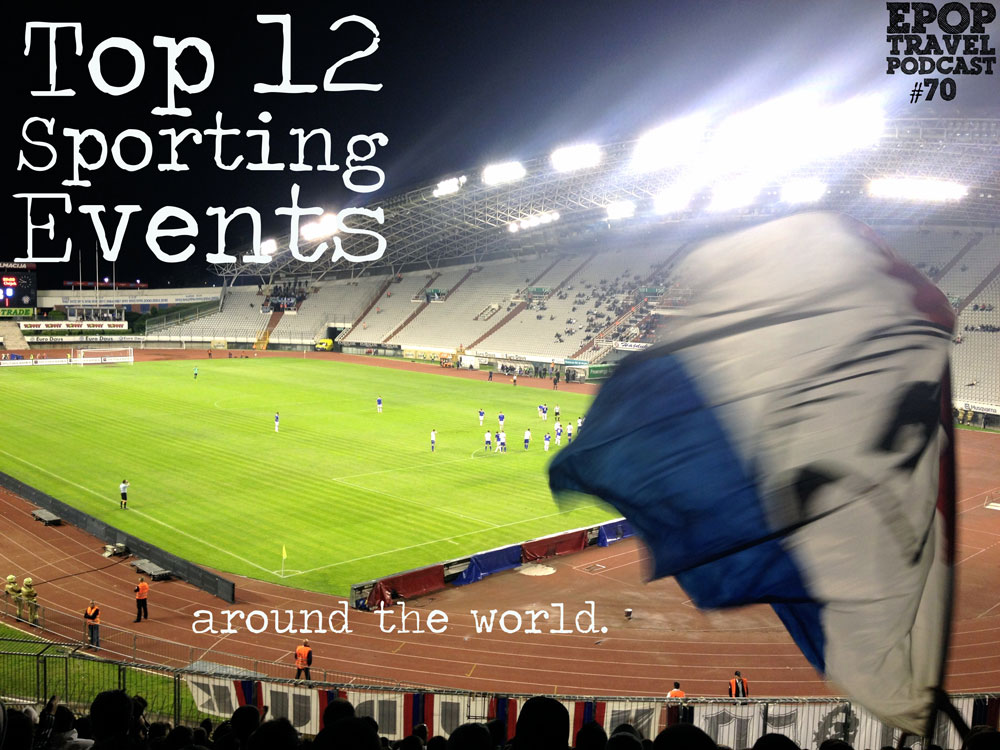 What's better than getting locked into a cage with a bunch of crazy sports fans in Croatia? Or making giant signs saying "King Kong Stinks!" at a WWE match? Or perhaps finding ingenious ways to sneak alcohol into the Kentucky Derby?
Well, you'll just have to listen to find out.
Today Jason joins me to discuss our top 12 sporting events, from Argentina to Philadelphia (sorry Boston fans) we chat about what makes sporting events so special, and so universal.
We know that you have some great memories around sporting events (who doesn't?), and I'm looking for suggestions to fill out my list of 100 sporting events to attend, so please, leave a comment below with your top games/matches/duels, whatever!
Do they even still have duels?
Right-click to download this episode directly
Check out the entire library of EPoP Travel Podcasts on iTunes
In This Episode:
The real reason I enjoy swimming.
Tailgating in the south.
Japanese baseball tournaments.
Caged fan sections with cigarette butts 2 inches deep.
How to sneak alcohol into the Kentucky Derby.
Sumo wrestling.
Why day games always seem like a treat.
WWF matches in the '80s.
A story of how I once got soaked through with champagne.
and much more!
Links Discussed in This Episode:
I Need Your Help
Help us find the best sporting events around the world by sharing the episode on Twitter! Click "Tweet This" below:
@ZerotoTravel & @PackofPeanuts pick their top 12 #sporting events, what are some of yours? #sumo #travel #soccer→ https://bitly.com/shorten/
Help Us Catch Tim Ferriss on iTunes!
We just hit our original goal of 100 reviews on iTunes, which means we are the top rated travel podcast (and which means I'm giving out $100)!
Now, we're gunning to catch Tim Ferris's new podcast and I have a surprise in store if we do. Help out and leave a review on iTunes:
Click this link: Leave a review on iTunes
Hit "View in iTunes" on the left-hand side under the picture.
Leave an honest review.
You're awesome!