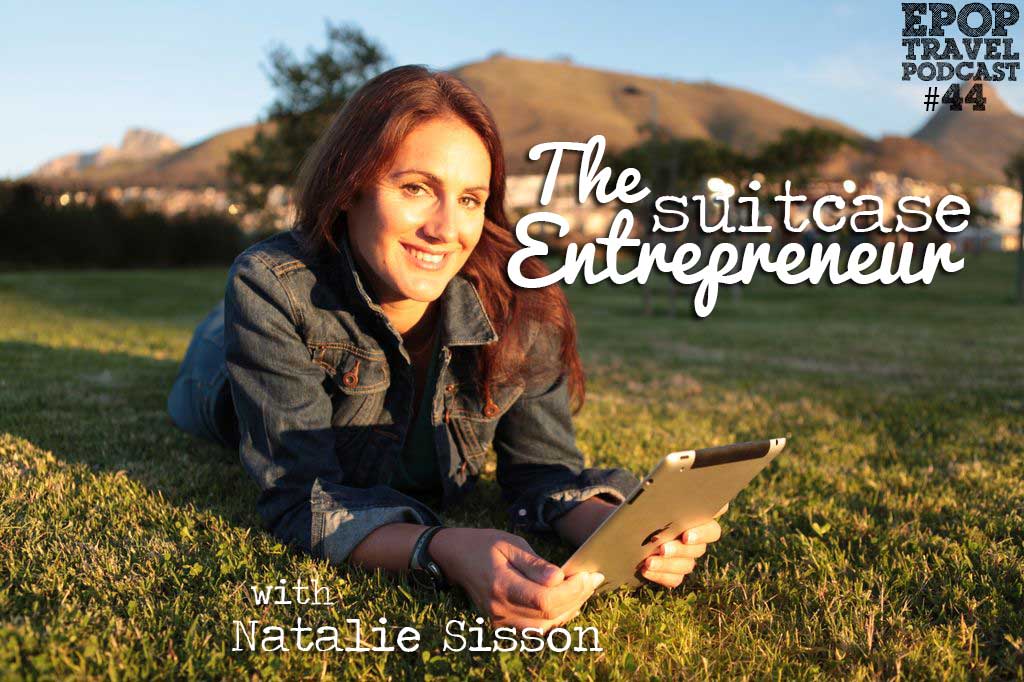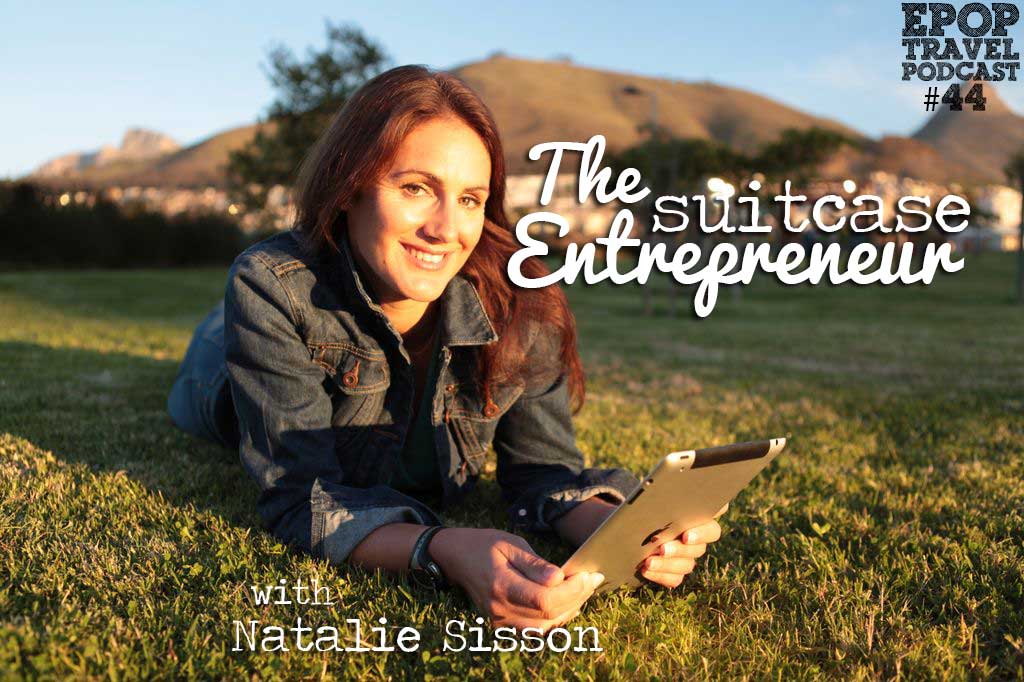 What happens at the intersection of business and travel?
Natalie Sisson.
Known as the Suitcase Entrepreneur, Natalie has devoted the last four years to helping people create freedom in business and adventure in life.
Today she joins us to speak about some of the business lessons she's learned along the way, how to balance work & life while on the road and share some of her travel successes and mishaps.
Who knew you could make business sound so FUN?
Right-click to download this episode directly
Check out the entire library of EPoP Travel Podcasts on iTunes
In This Episode:
Why failing can be a good thing.
The benefits of investing in yourself
How to find good people to work with.
Some great conferences for entrepreneurs to visit.
Natalie's Daily Success Plan.
What memories really stick with you when you travel.
Natalie's tips for saving money while traveling.
The Freedom Plan
and much more!
 Links Discussed in This Episode:
I Need Your Help
Help thank Natalie for taking the time to share her business & travel knowledge with us by clicking "Tweet This" below:
Thanks @nataliesisson for helping us create freedom in business and adventure in life (and #travel!) on the EPoP podcast w/@PackofPeanuts.
Help Us Hit 200 Reviews on iTunes!
We just hit our original goal of 100 reviews on iTunes, which means we are the top-rated travel podcast (and which means I'm giving out $100)!
Now, we're shooting for 200.  To help out:
Click this link: Leave a review on iTunes
Hit "View in iTunes" on the left-hand side under the picture.
Leave an honest review.
You're awesome!