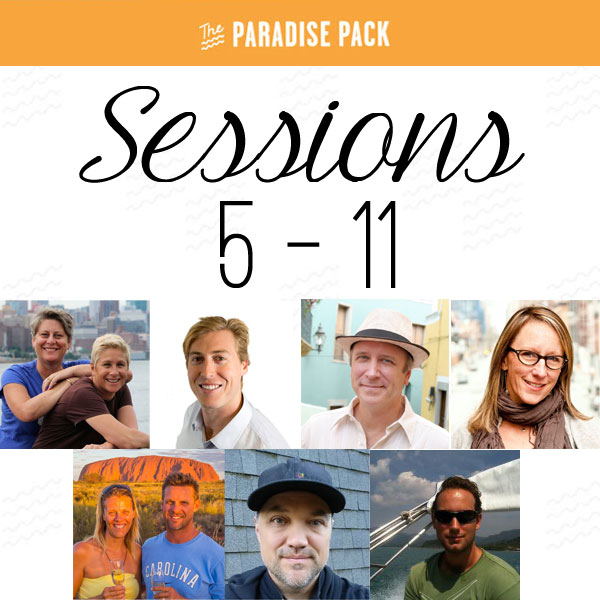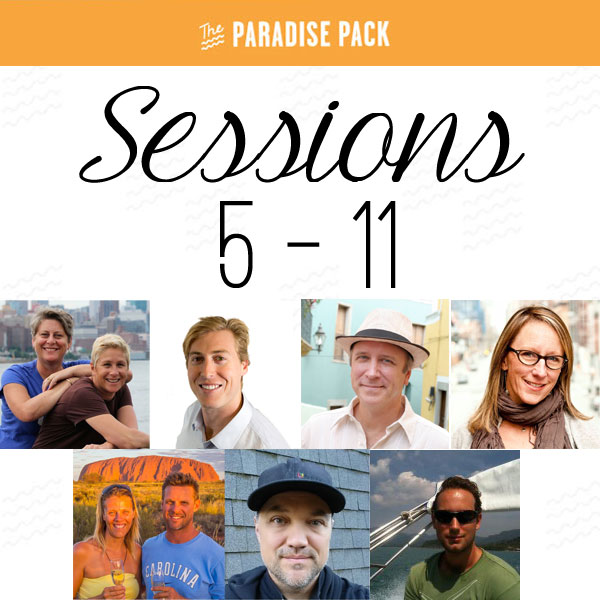 The Paradise Pack Sessions continue today with 7 more interviews with experts on fields like travel, location independence, and lifestyle entrepreneurship!
Enjoy!
Today's sessions include:
Nat and Jodie from Housesitting Academy
Jesse Kreiger from Lifestyle Entrepreneur
Tim Leffel from Cheap Living Abroad
Sherry Ott the founder, Meet Plan Go and Ottsworld
Sean Keener of BootsnAll
Caz Makepeace from Y Travel Blog
and finally, the Traveling Dutchman, Jasper Ribbers
To download the episodes just click on the one you'd like to listen to! These will also be available via stitcher and iTunes as usual!
If you want to get the Paradise Pack before it's gone, make sure to check it out here! After 11:59 P.M. PST on June 7th, it'll be gone! Forever!