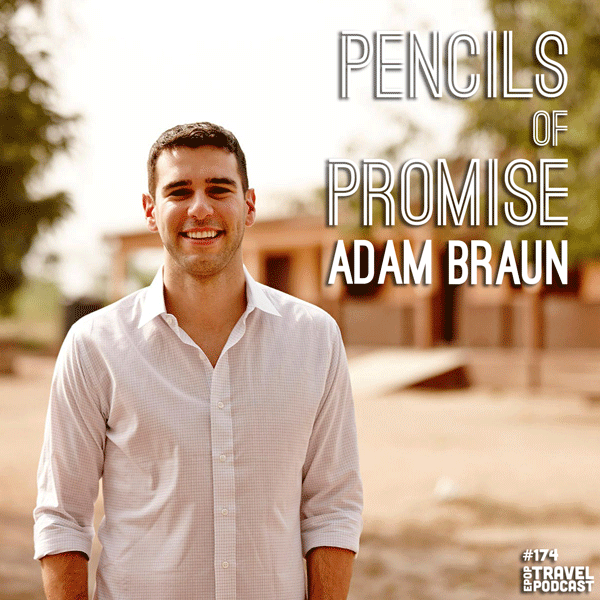 A big part of the idea at EPoP is giving back to the community. And the way that we do that?
Pencils of Promise
We were fortunate enough with the Paradise Pack to raise enough funds so that in conjunction with Pencils of Promise we were able to fund the building of a school in Guatemala
We built a school!

And we couldn't have done it without YOU! (We'really excited!)
Today, the founder of Pencils of Promise, Adam Braun, joins me for an overview of Pencils of Promise, how it came to be, and how travel has completely changed his life, time and time again.
Jason will be taking over the interview baton and interviewing Adam as well this week for a more in-depth look at the Pencils of Promise organization, so be sure to head over to Zero to Travel to check out the other half of this interview!
Click here to download this episode directly
Check out the entire library of EPoP Travel Podcasts on iTunes
In This Episode:
10:00 The place that gave him the biggest culture shock.
12:45 Overcoming the culture shock.
17:10 The "ah-ha" moment that lead to Pencils of Promise.
25:45 Living with a complete stranger for 3 days.
31:00 Outside of the US, everything is negotiable.
and much more!
Links from this Episode
Leave a Review!
iTunes reviews are one of THE most important factors for podcasts. If you enjoy the show please take a second to leave the show a review on iTunes!
Click this link: Leave a review on iTunes
Hit "View in iTunes" on the left-hand side under the picture.
Leave an honest review.
You're awesome!