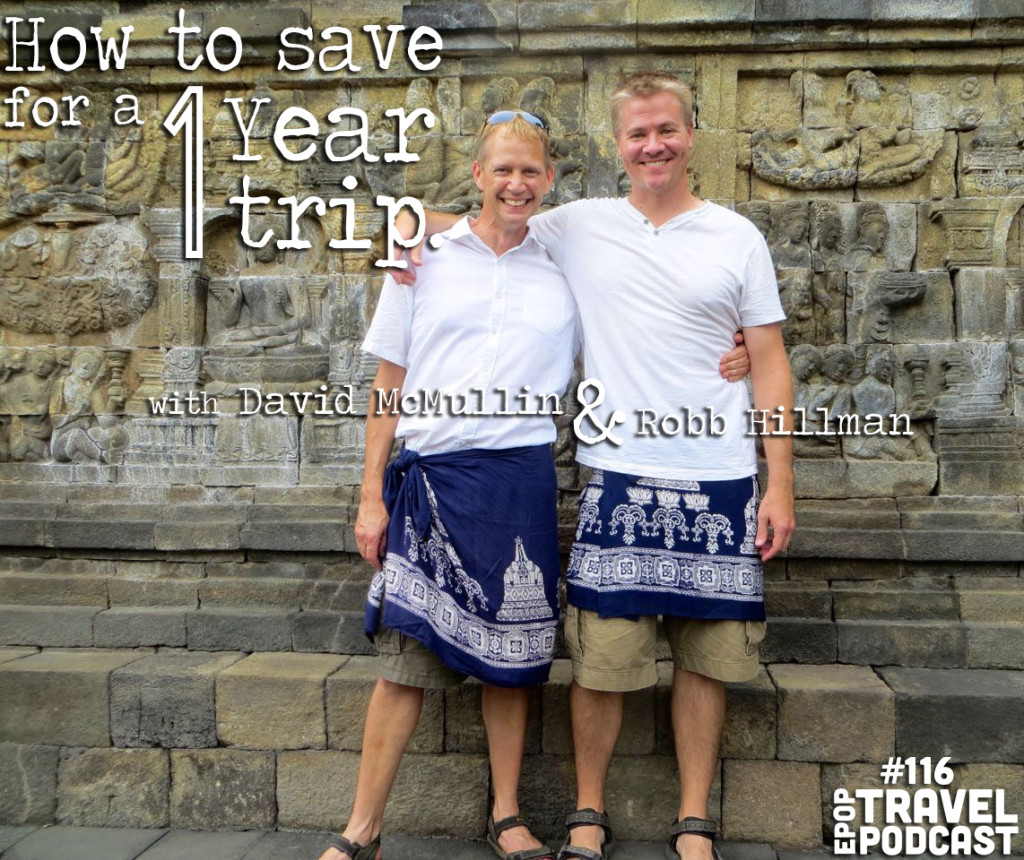 There's always a reason you can't go.
I don't have enough money.
I love my career.
I've got too much debt.
Long time readers and listeners, Robb Hillman and David McMullin have had all those reasons and more and yet they've traveled extensively around the world.
Today, we tackle one idea in particular.
Saving money for your travels.
Robb and David share their strategies for earning more money and spending less in preparation for amazing adventures around the globe.
What are your favorite money-saving tips?
Click here to download this episode directly
Check out the entire library of EPoP Travel Podcasts on iTunes
In This Episode:
(7:47) A conversation that changed everything.
(13:45) Deciding where to go.
(18:12) The culture shock of the return.
(21:00) Leaving careers that they loved.
(23:56) Going back to the jobs they had left.
(30:24) How they became debt-free & saved for their trip at the same time.
(38:40) Cutting things out of your budget.
(40:22) How planning helps them stay on track.
and much more!
Links Discussed in This Episode:
Win a $50 Amazon Giftcard!
The last survey went SO well, that we're doing it again!
Click Here to fill out our survey (it only takes 5 minutes, we promise!) and get entered to win a 50 dollar Amazon Giftcard! The survey will close at the end of November.
We'll randomly select one person who answers our survey to win!
Leave a Review!
iTunes reviews are one of THE most important factors for podcasts. If you enjoy the show please take a second to leave the show a review on iTunes!
Click this link: Leave a review on iTunes
Hit "View in iTunes" on the left-hand side under the picture.
Leave an honest review.
You're awesome!