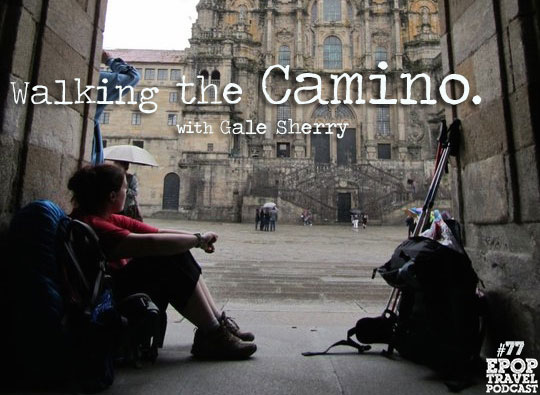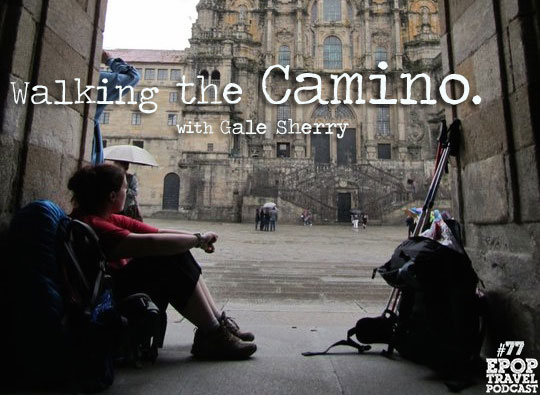 The Camino is a pilgrimage that people have been making for over a thousand years.
A physical, emotional, and spiritual journey to the far end of northwest Spain.
And one that has become incredibly popular in the last 10 years with people looking to get away from it all and take time to reflect.
Today, I'm very fortunate to bring my twin sister, who has spent the last two years living in Santiago de Compostela (the ending point of the Camino) and working with pilgrims, to shine a light on this incredible travel experience.
Gale gives you tips on everything you need to know about hiking the Camino, from what routes to take and the best times of year to walk to what you should pack and how to (potentially) avoid blisters!
And if you have any questions, she promises to answer them in the comments below, so fire away!
Enjoy our very first edition of "Twin Talk"!
Right-click to download this episode directly
Check out the entire library of EPoP Travel Podcasts on iTunes
In This Episode:
Why people have traveled to Santiago for over a thousand years.
Day to day on the Camino.
Eating and drinking along the way.
A primer on what routes to take on the Camino.
Why the number of pilgrims has skyrocketed in the last 10 years.
What you should pack for your Camino trip (hint: less is more)!
 After Santiago, then what?
How to (hopefully) avoid blisters.
The best time of year to walk the Camino.
and much more!
Links Discussed in This Episode:
I Need Your Help
I loved having Gale on the show; she's not only my better half but also had some amazing advice.  Show her some love by clicking "tweet this" below.
@PilgrimHouseSdC shares all the tips, tricks, and secrets of hiking the #camino with @packofpeanuts → http://bit.ly/1vvKpaG #twins #travel
Help Us Catch Tim Ferriss on iTunes!
We just hit our original goal of 100 reviews on iTunes, which means we are the top-rated travel podcast (and which means I'm giving out $100)!
Now, we're gunning to catch Tim Ferris's new podcast and I have a surprise in store if we do. Help out and leave a review on iTunes:
Click this link: Leave a review on iTunes
Hit "View in iTunes" on the left-hand side under the picture.
Leave an honest review.
You're awesome!