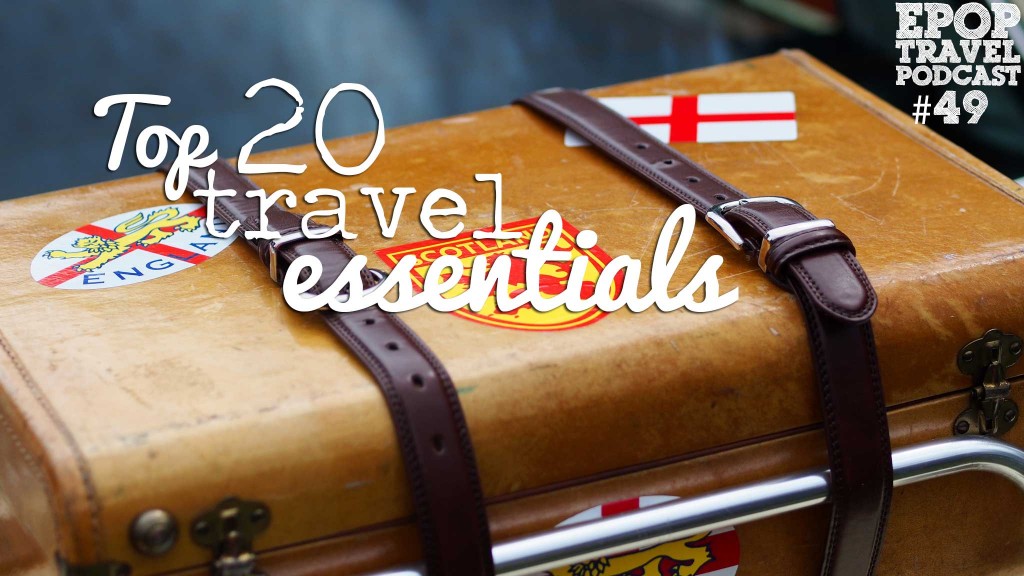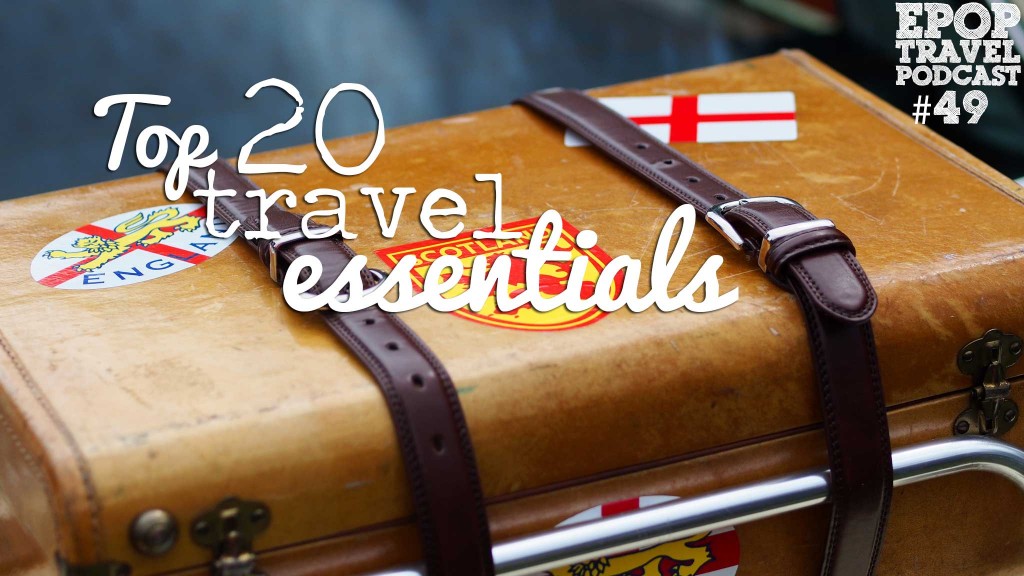 "Well, I'll bring it just in case."
"Am I REALLY going to need this?"
"What have I forgotten? I know I've got to be forgetting something!"
You're about to leave home for a glorious vacation, but you're stuck on one of the very last things you do before leaving:
Packing.
What do I need? What should I pack?
While packing habits vary widely, there are some essential items that should go on every trip with you.
This week, a very special guest joins us to tell you the 20 essentials you need to pack for traveling, no matter where you're heading next.
Let us know some of your travel essentials in the comments below!
Right-click to download this episode directly
Check out the entire library of EPoP Travel Podcasts on iTunes
In This Episode:
Why we only pack in carry-ons (and how to do it).
The bags we carry (and how you can get a discount on one of them).
What electronic gadgets are great for travelers who need to work on the road.
What type of shoes are actually necessary.
Why ear plugs are necessary no matter what type of accommodation you have.
Medicines in other countries.
and much more!
Links Discussed in This Episode:
The 20 Essential Travel Items
Electronics:
Clothes (Women):
Clothes (Men)
Miscellaneous
I Need Your Help
Click "Tweet This" below to thank Heather for coming back for her THIRD guest appearance (she must really like us!):
Learn to pack like a pro: the top 20 travel essentials —> http://bit.ly/1pFJCzF
Help Us Catch Tim Ferriss on iTunes!
We just hit our original goal of 100 reviews on iTunes, which means we are the top-rated travel podcast (and which means I'm giving out $100)!
Now, we're gunning to catch Tim Ferris's new podcast and I have a surprise in store if we do. Help out and leave a review on iTunes:
Click this link: Leave a review on iTunes
Hit "View in iTunes" on the left hand side under the picture.
Leave an honest review.
You're awesome!