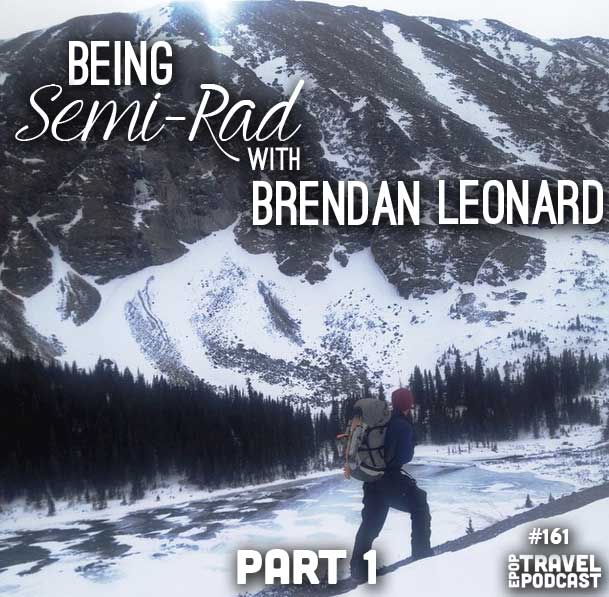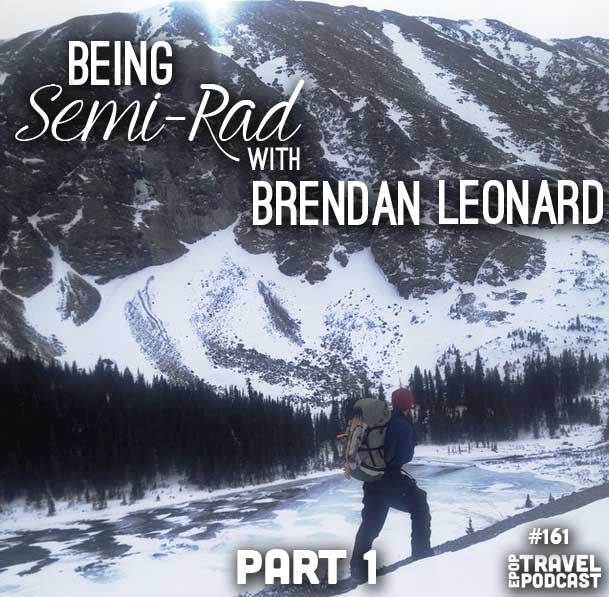 Brendan Leonard is not a good enough skier to get caught in an avalanche.
You may wonder what on earth that means.
The answer is the key to Brendan's site, Semi-rad.com. A site for regular people, who like the outdoors. Not professional climbers, or skiers, but regular people going outside to do something they love because they love it.
Today Brendan joins us to talk about how he got into the outdoor lifestyle, how taking a conference call from his smelly car changed his life, and the reality behind the concept of security.
So listen to Part 1 of this awesome interview, and learn what Brendan means by not being a good enough skier to get caught in an avalanche. His reason may lead you to more answers than you expected.
Don't forget to support us in the competition over at Lights, Camera, Switzerland! Voting is coming to a close soon and it'll be your last chance to enter for a FREE trip to Switzerland!
Click here to download this episode directly
Check out the entire library of EPoP Travel Podcasts on iTunes
Today's episode has been sponsored by our friends at Tortuga Backpacks!
In This Episode:
and much more!
Links from this Episode
You Should Also Listen To:
Leave a Review!
iTunes reviews are one of THE most important factors for podcasts. If you enjoy the show please take a second to leave the show a review on iTunes!