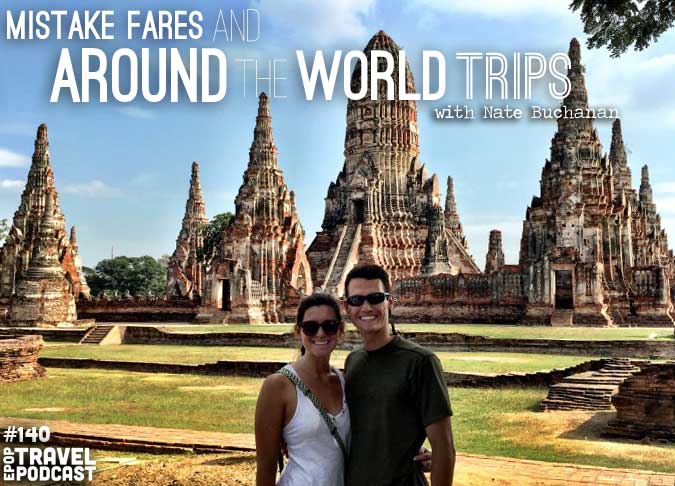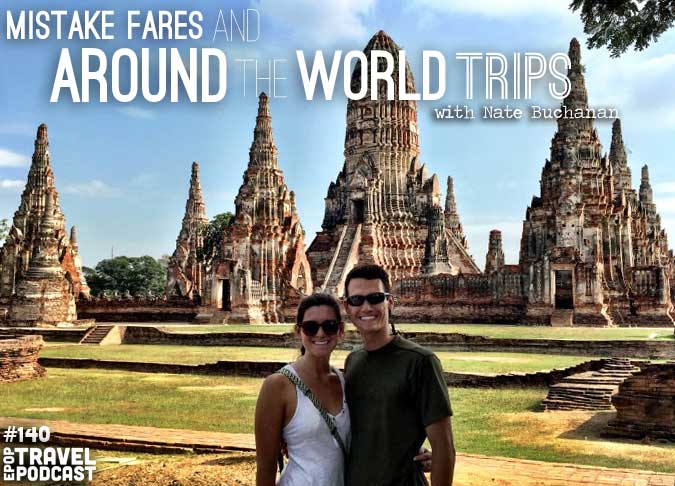 What do you do when presented with an opportunity to fly to South East Asia for less than 250 dollars roundtrip?
You go.
Nate Buchanan jumped on a mistake fare last year that ended up taking him and his wife through a whirlwind tour of Europe and Thailand, using points and miles to alleviate most of the costs.
From sleeping on boats off the coast of Thailand to some instances of travel hacking at it's finest, Nate has some great advice on saving money while you travel and how on earth to decide where you'll be going next!
This is Part 1 of Nate Buchanan week here on the podcast. Check back on Thursday to hear us talk more about Nate's entrepreneurial adventures, he's got some great projects to talk about!
Click here to download this episode directly
Check out the entire library of EPoP Travel Podcasts on iTunes
In This Episode:
2:35 So where did you actually go?
5:26 Mistake Fares
10:30 How to pick where to go!?
13:00 Tips for cheap accommodation
19:35 Was planning the trip intimidating?
32:49 Packing for the different climates in a carry on
37:20 How were you able to afford this trip?
and much more!
Links from today's episode
Leave a Review!
iTunes reviews are one of THE most important factors for podcasts. If you enjoy the show please take a second to leave the show a review on iTunes!
Click this link: Leave a review on iTunes
Hit "View in iTunes" on the left-hand side under the picture.
Leave an honest review.
You're awesome!