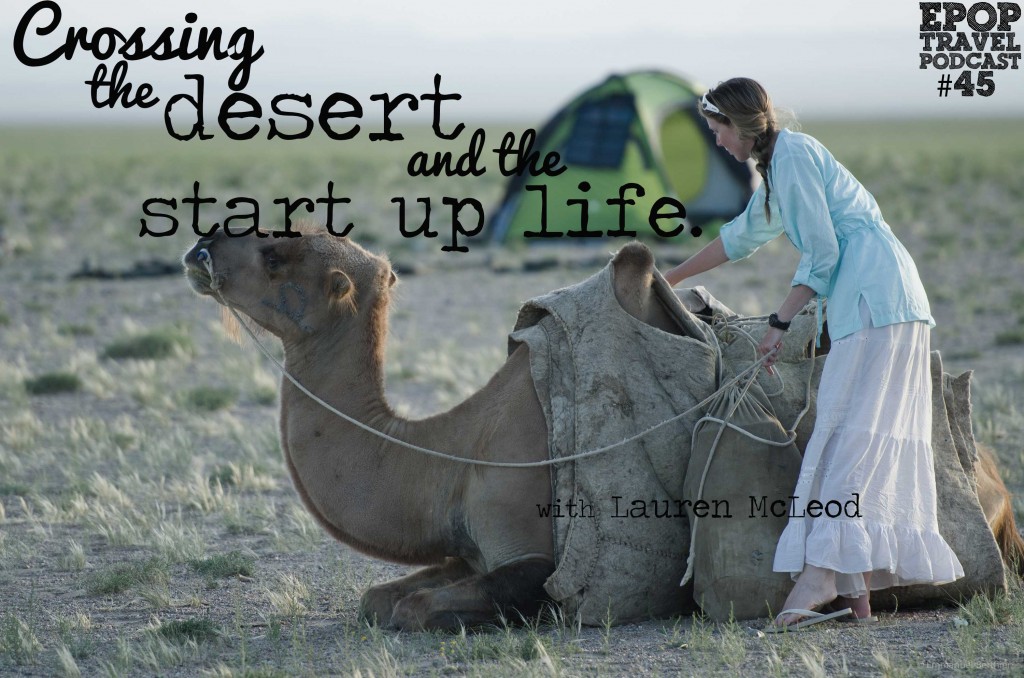 Did you know that you can get cheaper flights to Antarctica from Chile than almost anywhere else?
How about that round trip international tickets are often cheaper than a one-way international ticket?
Or that almost everywhere you travel there is a small airline that doesn't show up on most search engines?

Lauren McLeod knows, and she and her partner have assembled a team of flight experts at Flightfox to help others find the best (and cheapest) flights that fit their needs.
Today Lauren joins us to talk about the inception of Flightfox, her original site Globetroopers, and to share the ups and downs of creating your own business on the road.
She also shares some great travel stories and tips, including one of our best travel mishap stories to date, so make sure to listen after the "ending!"
Right-click to download this episode directly
Check out the entire library of EPoP Travel Podcasts on iTunes
In This Episode:
How she became the first Australian to cross Mongolia's Gobi Desert entirely on foot.
What Lauren did to try to set herself up for an independent travel lifestyle.
The flight that was the inspiration behind Flightfox.
Why your mom is the best person to pitch businesses to first.
What an incubator/accelerator is, and why they can be amazingly helpful for startups.
Why waiting until you're ready to retire to travel isn't the right fit for everyone.
Lauren's luggage tip that'll save you a ton on airline fees.
and much more!
 Links Discussed in This Episode:
I Need Your Help
Thank Lauren for sharing her startup story by clicking "Tweet This" below:
Thanks to @flightfox co-founder Lauren McLeod for sharing some great #travel & #startup tips on the @PackofPeanuts travel podcast! http://bit.ly/1maquGt
Help Us Catch Tim Ferriss on iTunes!
We just hit our original goal of 100 reviews on iTunes, which means we are the top-rated travel podcast (and which means I'm giving out $100)!
Now, we're gunning to catch Tim Ferris's new podcast and I have a surprise in store if we do. Help out and leave a review on iTunes:
Click this link: Leave a review on iTunes
Hit "View in iTunes" on the left-hand side under the picture.
Leave an honest review.
You're awesome!