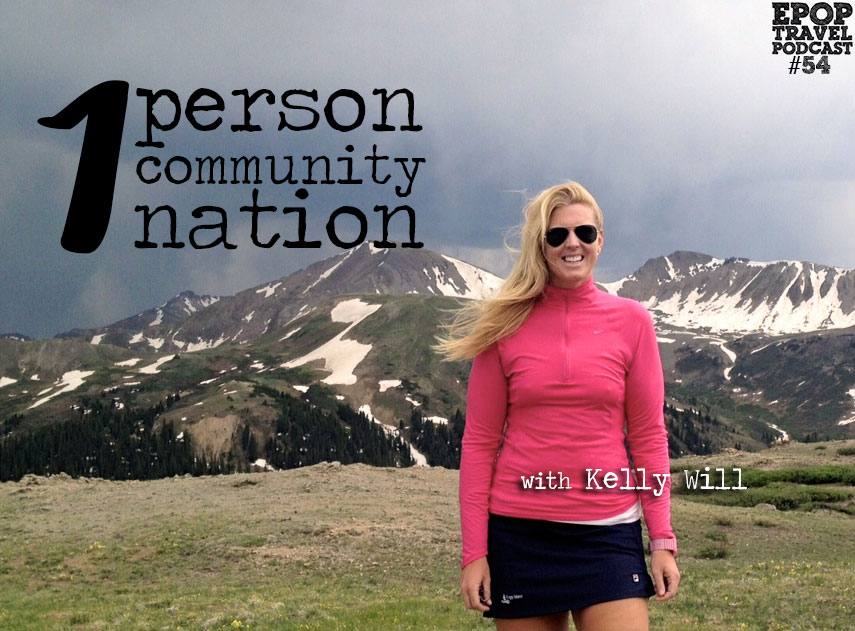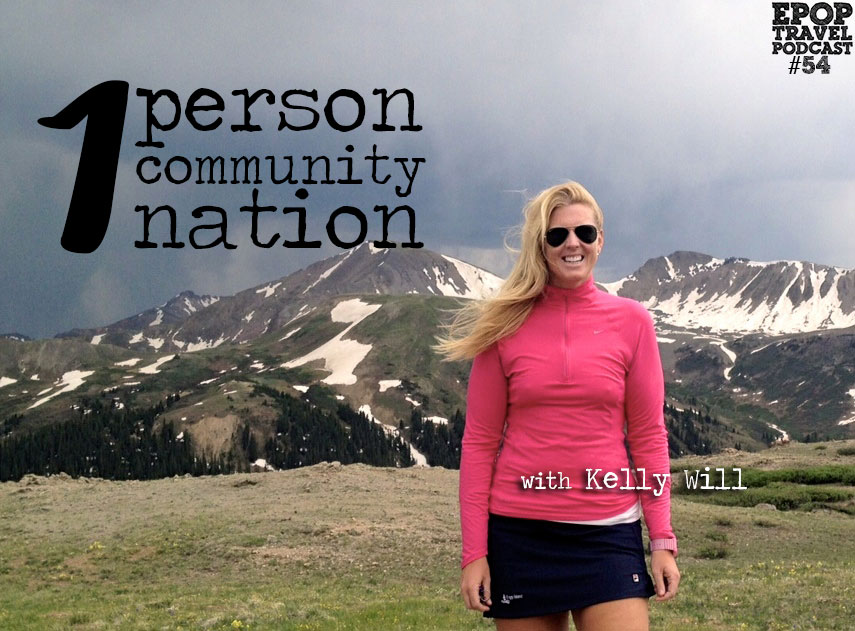 Can you fall in love with America?
That's the question that Kelly Will asked herself when she decided to embark on a year-long quest to visit every all 50 states. But here's the kicker;
She couldn't stay in hotels,
or hostels,
or camp,
or even sleep in her car.
She had to stay with real people living in the places she was visiting.
And those people had to be somehow related to her network by being either family, friends, or friends of friends!
Only 2 weeks after having the idea she set out to follow her dream. She had sold all of her belongings (except her car) to fund her trip and hit the road with almost no plan!
Kelly talks to us about the ups and downs of her journey, how a change of mindset is sometimes all you need, and, most importantly, about the amazing bonds that she formed with her 164 host families.
She also shares some of the ways that she cut down on her costs while traveling around the country with a weekly budget that may surprise you.
Right-click to download this episode directly
Check out the entire library of EPoP Travel Podcasts on iTunes
In This Episode:
Some of the reasons Kelly undertook this journey.
The injury that pushed her really reexamine her life
What her biggest fear was for her trip.
How your mindset affects your happiness.
What kept her going, even when she fell like she was falling apart.
Some of the bonds she created during her travels.
How keeping that travel mindset at home can change everything.
Budget saving tips from her travels around the US.
and much more!
Links Discussed in This Episode:
Don't Forget About the Survey!
This podcast is all about YOU!!
And because of that, I want to make sure that the podcast is everything you want!
The right length, the right topics, the right everything!
So please, click here to fill out a survey about the podcast.
I promise that it'll only take you 5 minutes!
I'll take every single response into account, and…
I'm also giving away a $50 Amazon gift card to one of you lucky folk who fills out the survey, so make sure to enter your name into the drawing and fill out the survey here!
I Need Your Help
Click "Tweet This" below to thank Joel for talking about the impossible with us:
Thanks @MissWill for joining the @PackofPeanuts #travel podcast and teaching us to fall in love w/ #America again. http://bit.ly/1qpyWb9
Help Us Catch Tim Ferriss on iTunes!
We just hit our original goal of 100 reviews on iTunes, which means we are the top-rated travel podcast (and which means I'm giving out $100)!
Now, we're gunning to catch Tim Ferris's new podcast and I have a surprise in store if we do. Help out and leave a review on iTunes:
Click this link: Leave a review on iTunes
Hit "View in iTunes" on the left-hand side under the picture.
Leave an honest review.
You're awesome!