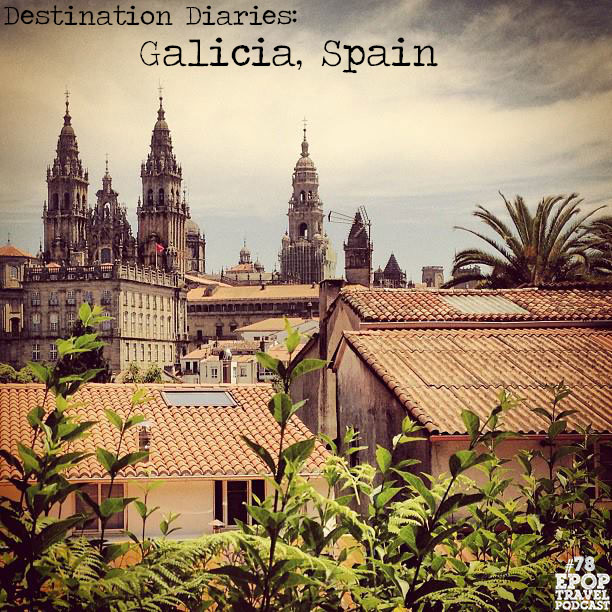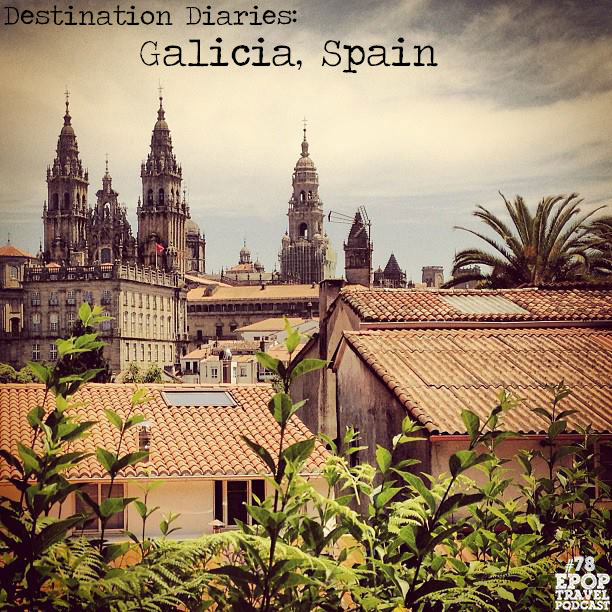 When people hear Santiago de Compostela, they invariably think of The Camino.
And if you want to know everything about walking The Camino, including how to avoid getting blisters, here's an earlier interview I did with my twin sister Gale.
But Santiago de Compostela has much more to offer than just The Camino, including some delicious food, an amazing cathedral, and some incredible surrounding countryside.
Today, Gale is back to tell you all the best things to do, see, and eat in Santiago and the surrounding area of Galicia, including where to find the best sangria!
After listening, you'll realize that you need to get to this remote northwest corner of Spain whether you're planning on hiking the Camino or not!
Right-click to download this episode directly
Check out the entire library of EPoP Travel Podcasts on iTunes
In This Episode:
Best day of the week to visit the Santiago Cathedral.
A classy restaurant…and an amazing value restaurant.
Where to stay in both the old city and right outside of it.
Santiago's best sangria.
Amazing day trips from Santiago.
Where to find Celtic ruins that are only known to locals.
The world's best tortilla Espanola.
How to make sure that you get a spot at one of the world's most beautiful beaches.
and much more!
Links Discussed in This Episode:
Things to Do in Santiago
Places to Eat/Drink in Santiago
Places to stay in Santiago
Day Trips from Santiago
Places to eat and stay in Cangas
Help Us Catch Tim Ferriss on iTunes!
We just hit our original goal of 100 reviews on iTunes, which means we are the top-rated travel podcast (and which means I'm giving out $100)!
Now, we're gunning to catch Tim Ferris's new podcast and I have a surprise in store if we do. Help out and leave a review on iTunes:
Click this link: Leave a review on iTunes
Hit "View in iTunes" on the left-hand side under the picture.
Leave an honest review.
You're awesome!