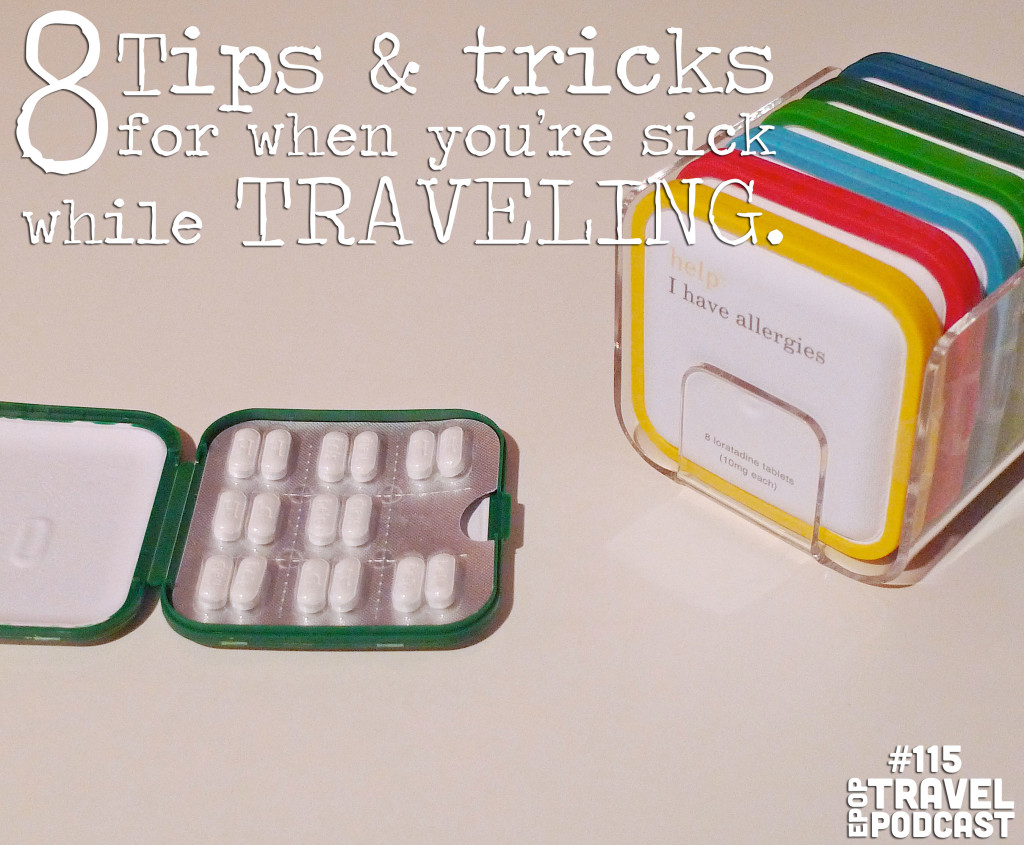 When you're on your vacation, one of the last things you want is to be sick.
But sometimes it happens.
If you do get sick or injured during your travels it can be a challenge to figure out what exactly you should do. Being in a different culture, with different rules, can make us feel even more powerless in the face of our injuries, but it doesn't have to be that way.
In our travels around the world, we've experienced everything from eye infections and the common cold to major knee issues and emergency room visits. Through our various experiences seeking medical assistance in other countries, we've come up with 8 tips and tricks if you get sick while traveling.
Have you had an experience seeking medical care in a different country? What tips do you have to share?
Click here to download this episode directly
Check out the entire library of EPoP Travel Podcasts on iTunes
In This Episode:
Why we're qualified to talk about this.
Some medicines we always carry.
Hospitals in other countries.
Don't be afraid of rest!
Finding where to go when you're feeling ill.
Saving money on medications.
Comparisons are usually futile.
Try to stay calm.
and much more!
Links Discussed in This Episode:
Win a $50 Amazon Giftcard!
The last survey went SO well, that we're doing it again!
Click Here to fill out our survey (it only takes 5 minutes, we promise!) and get entered to win a 50 dollar Amazon Giftcard! The survey will close at the end of November.
We'll randomly select one person who answers our survey to win!
Leave a Review!
iTunes reviews are one of THE most important factors for podcasts. If you enjoy the show please take a second to leave the show a review on iTunes!
Click this link: Leave a review on iTunes
Hit "View in iTunes" on the left-hand side under the picture.
Leave an honest review.
You're awesome!