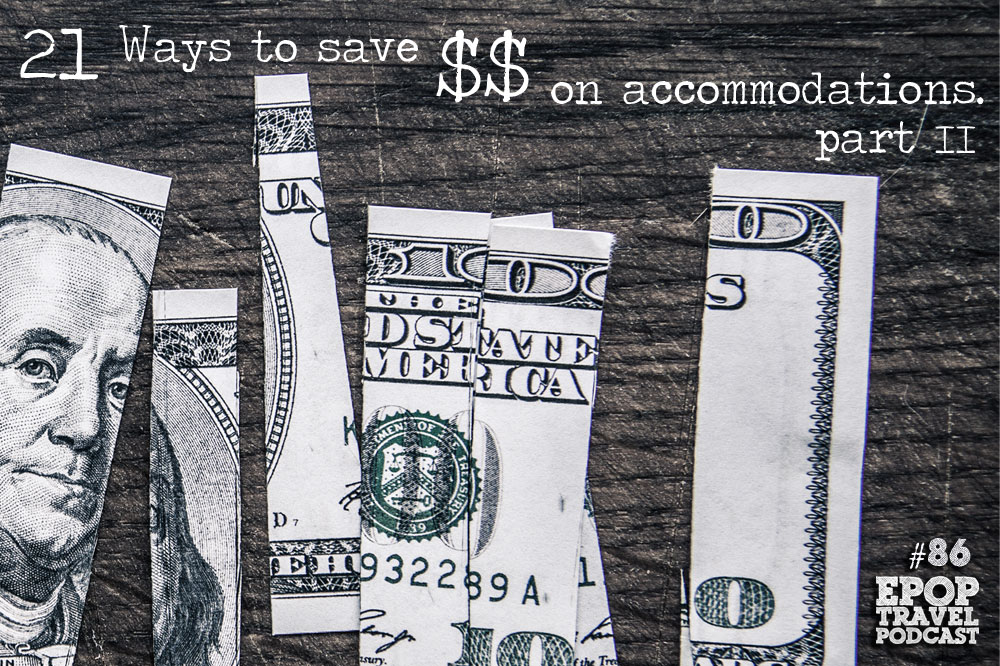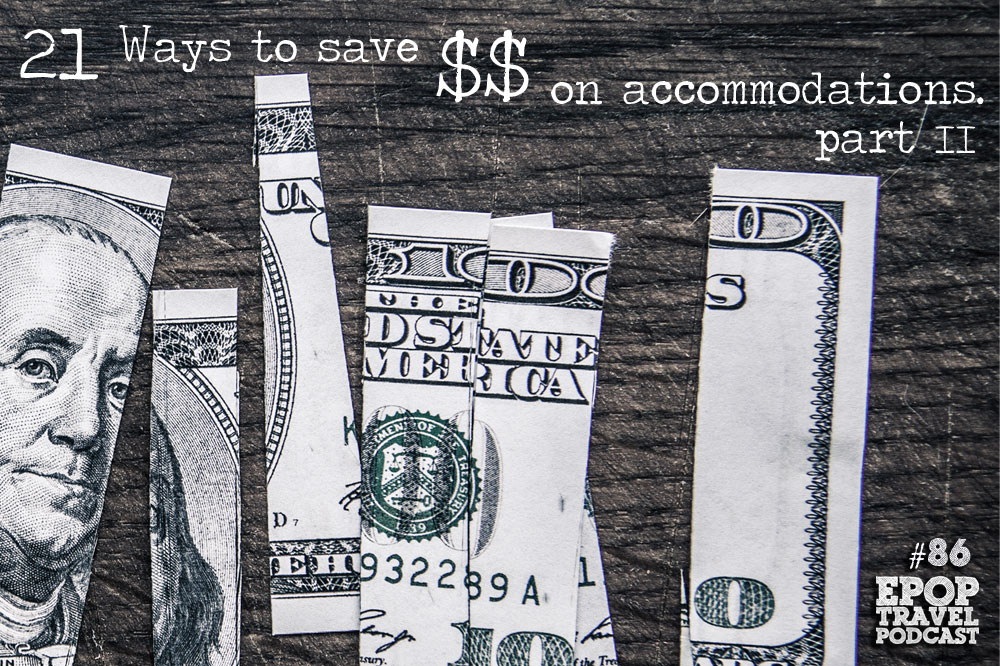 Yesterday you heard some of the more common ways to save money on your accommodations. Today Jason and I finish off our list with some of the more obscure and black hat tips available to you.
We even cease with the cat jokes.
From how to use Priceline effectively to flat out bribery this episode has a ton of tricks for you to use the next time you're looking for a cheaper place to stay.
Have these tips reminded you of any tricks you use to book accommodations?
Right-click to download this episode directly
Check out the entire library of EPoP Travel Podcasts on iTunes
In This Episode:
Why hostels aren't as bad as you may think.
Boondocking.
Using points to book hotels.
Local & boutique hotels.
How to bid with Priceline.
Starting the negotiating early.
Some black hat tricks.
and much more!
Links Discussed in This Episode:
I Need Your Help
Finding the best tips for getting accommodation on the cheap is an ongoing search. Spread the word about today's episode and let's collect as much knowledge as we can! Click "Tweet This" below!
@PackofPeanuts & @ZerotoTravel share the black hat tricks on how to save money on #travel #accommodation. → http://bit.ly/1qfCs4X
Help Us Catch Tim Ferriss on iTunes!
We just hit our original goal of 100 reviews on iTunes, which means we are the top-rated travel podcast (and which means I'm giving out $100)!
Now, we're gunning to catch Tim Ferris's new podcast and I have a surprise in store if we do. Help out and leave a review on iTunes:
Click this link: Leave a review on iTunes
Hit "View in iTunes" on the left-hand side under the picture.
Leave an honest review.
You're awesome!