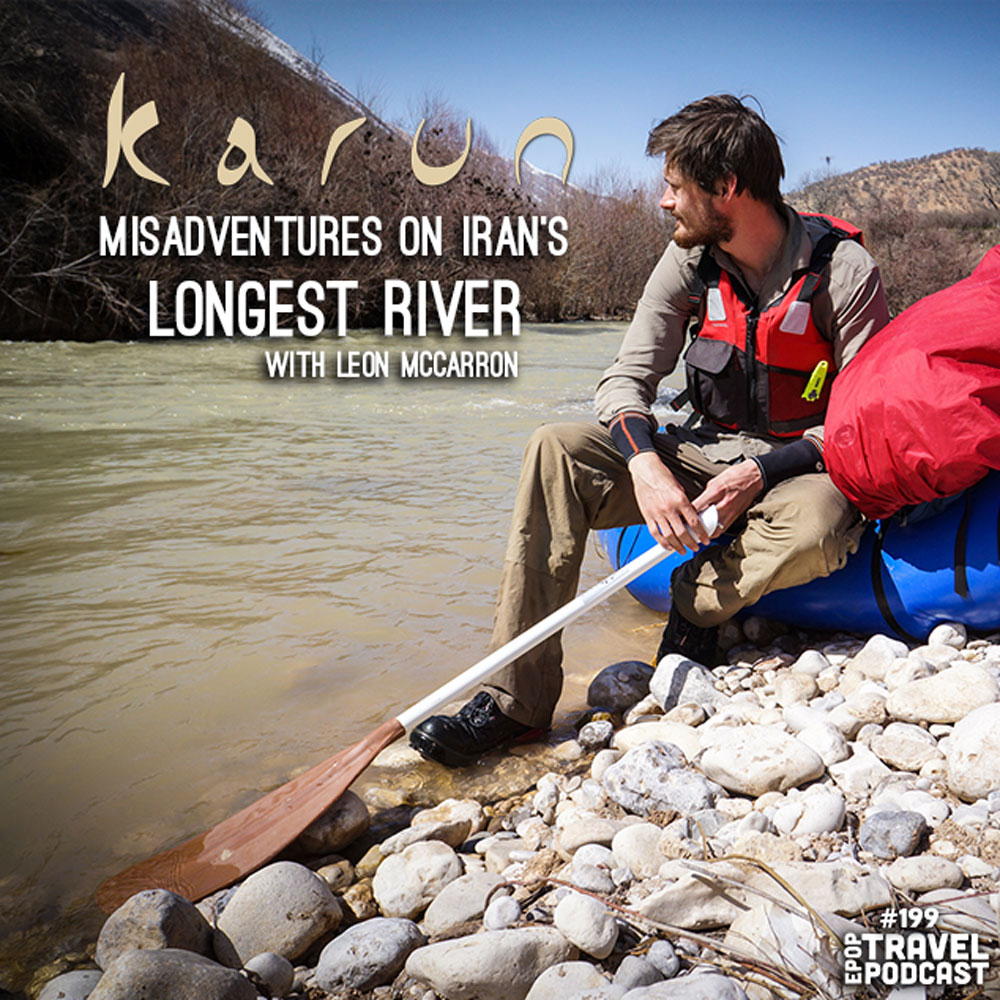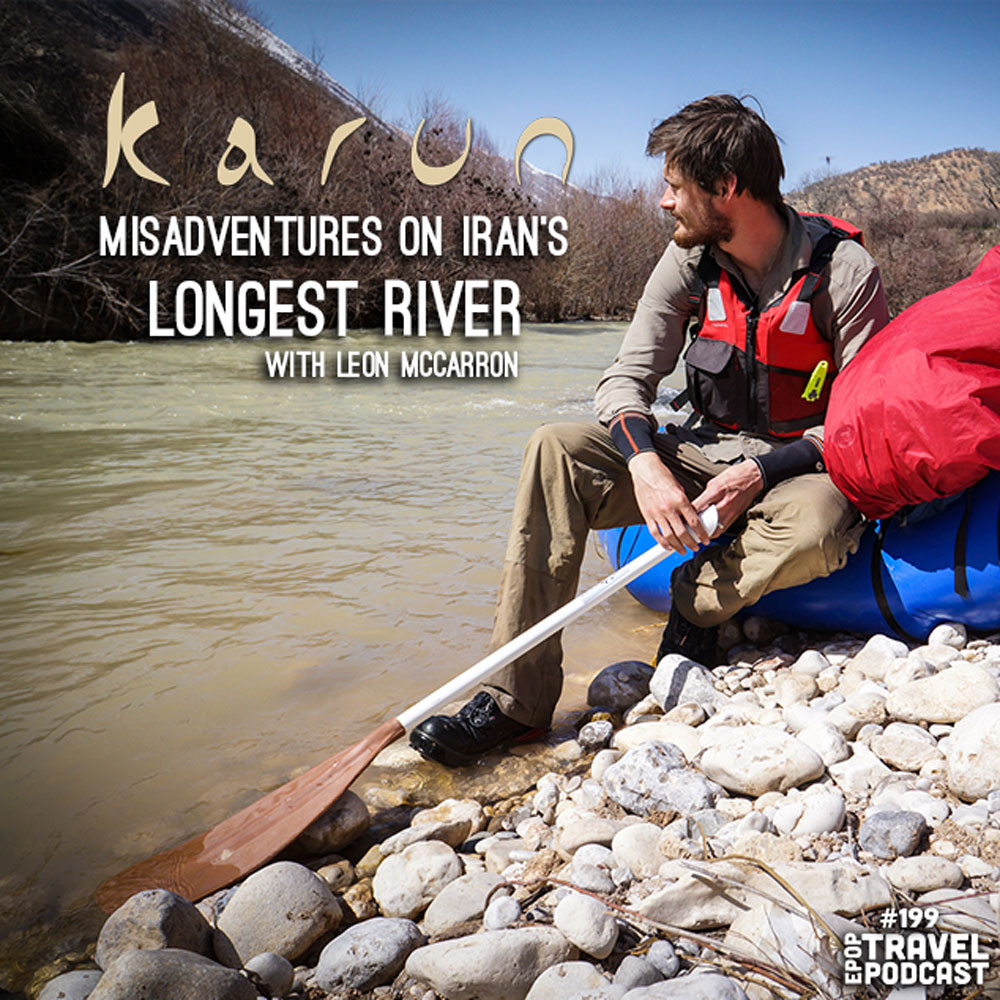 "British adventurers Tom Allen and Leon McCarron set out to follow Iran's longest river, the Karun, by human powered means. Their aim is to go beyond the politics and explore the culture and geography of this most misunderstood of nations – and have a great adventure doing so. But despite Tom's previous experience of travel in Iran, they find that cultural differences run deeper than they'd realised. And when the once-calm waters of the Karun turn nasty, they wonder if they've bitten off more than they can chew…"
And so reads the summary for the newly released documentary, Karun: Misadventures On Iran's Longest River.
Leon McCarron, one of the adventures on this journey (and previous podcast guest!) joins us today to chat about what he's been up to in the last 150 episodes, including two adventures, how he has managed to make "adventurer" his job title, and the beginning of a conversation on his journey through Iran that led to the creation of Karun!
Leon is an awesome guy, with some awesome things to say on the difference between perception & reality, how to go for what you really want, and adventure!
This is Part 1 of a 2 part interview. Check back on Thursday for more in-depth conversations about Karun!
Click here to download this episode directly
Check out the entire library of EPoP Travel Podcasts on iTunes
In This Episode:
and much more!
Links
Want More?
Leave a Review!
iTunes reviews are one of THE most important factors for podcasts. If you enjoy the show please take a second to leave the show a review on iTunes!