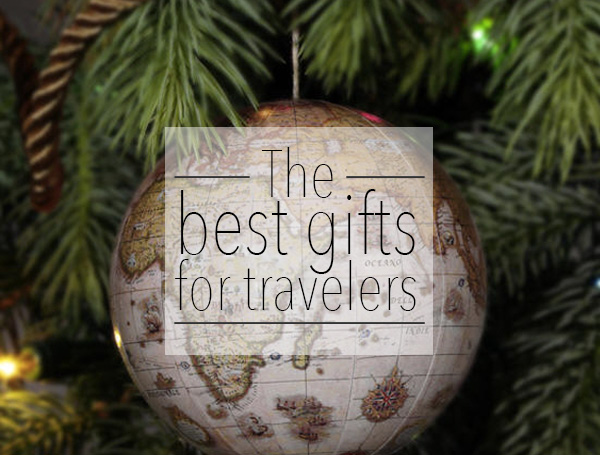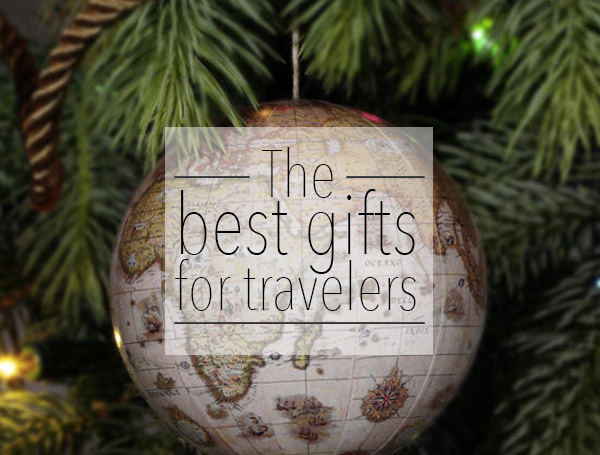 You need a gift for your favorite traveler, but you have no idea what to get them.
What could they want…or need?
Don't worry, we've got you covered.
From less than $3 to over $1,000, we've picked out gifts for any budget.
And with gifts ranging from backpacks to himmelis (what are those?) and from headlamps to the perfect travel pants, there's something for everyone.
Here are the 29 best gifts for travelers – so start shopping, and happy holidays!
Backpacks & Gear
There's no more important item to a traveler than a good piece of luggage, and for almost all situations, I prefer a backpack instead of wheeled luggage (although we also have a wheeled luggage recommendation further down).
When shopping for a backpack, it pays to spend some money and find yourself a good one, and the two listed below are the ones I've been using, and loving, for the last 3 years.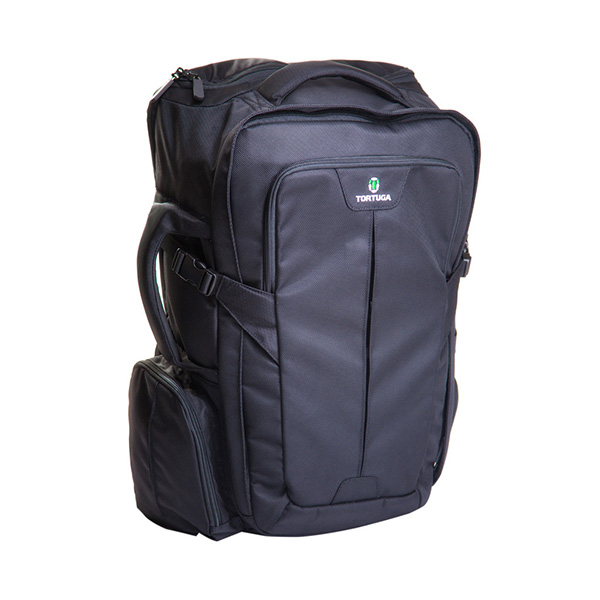 For almost any trip, taking something bigger than a carryon doesn't make sense.  Why pay all those extra fees to lug something heavy around the world?
The Tortuga it's been with me all over the world.
It's the largest possible size that still qualifies as a carryon and it's got the perfect amount of pockets to carry your chargers and laptop without having to go in to the main pack.
Buy it from Tortuga Backpacks for $179 – regular price is $199, use PEANUTS at checkout to get 10% off.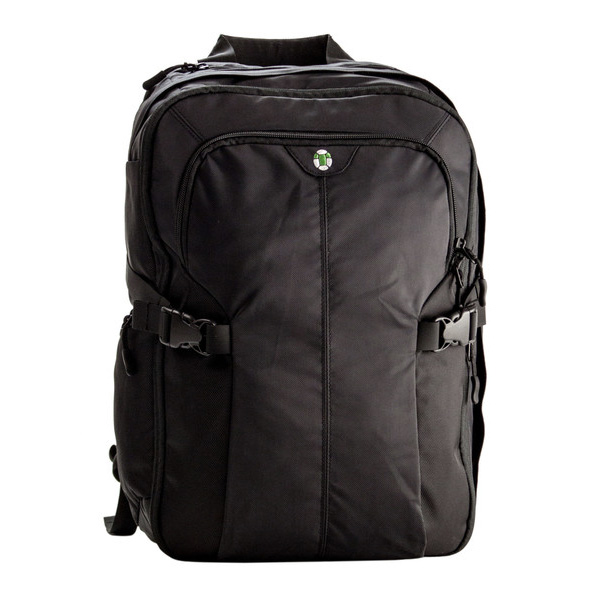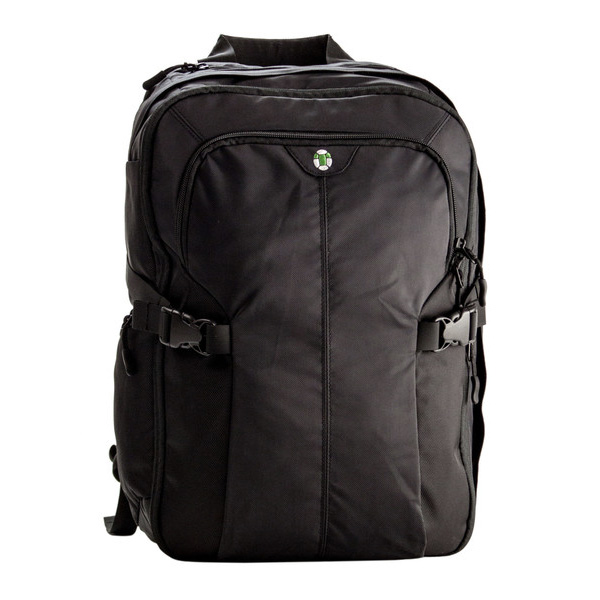 Going on a shorter trip and want something more streamlined than the regular Tortuga backpack?  The Tortuga Air is the perfect choice.
It opens up like a clamshell, making it super easy to grab something quickly.  And my favorite part:  the hidden but well padded laptop compartment makes removing it at an airport a cinch while still keeping it safe.
Buy it from Tortuga Backpacks for $157 – regular price is $174, use PEANUTS at checkout to get 10% off.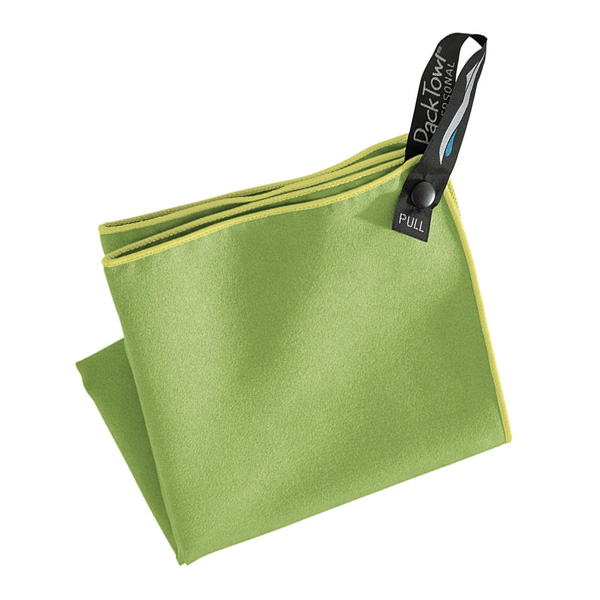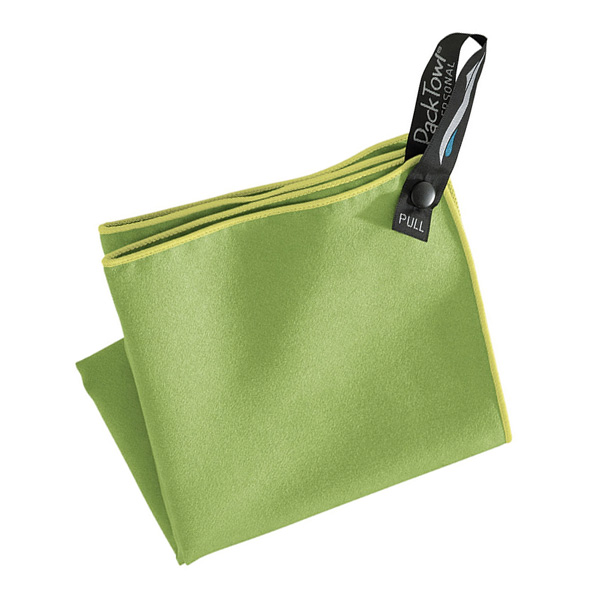 One of the only items to make this list three years running, this is an absolute must for any traveler.  I've tried other travel towels throughout the years, and nothing compares to Packtowl.
It's small, lightweight, and dries in a flash.  Get it, give it, and never leave home without it.
I'd recommend the XL size.
Gadgets
Every traveler worth their salt knows that certain gadgets can make their life much easier on the road.
Grab these gadgets and know that you're prepared no matter where you're headed.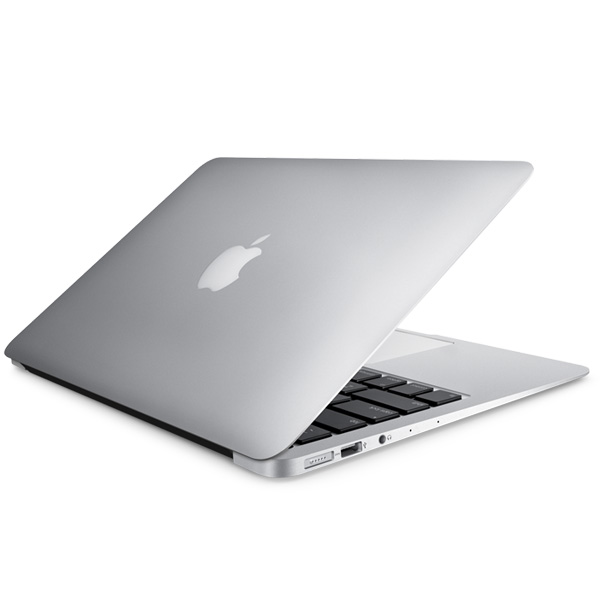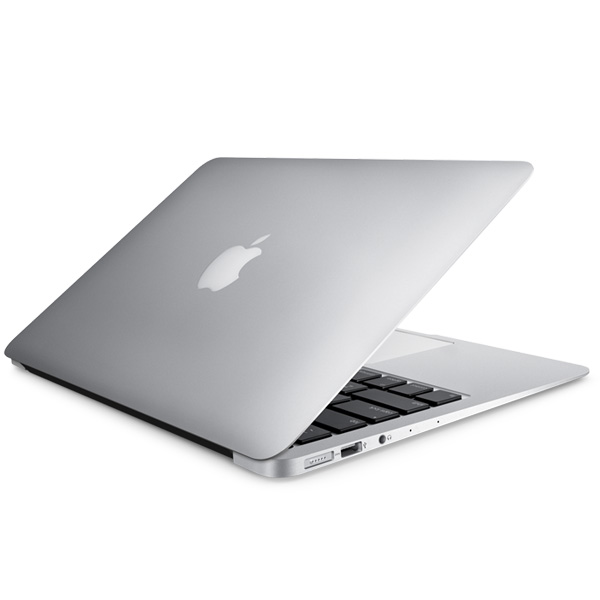 If you're looking to spoil your favorite traveler, there is no better gift than the perfect travel laptop.  And the Macbook Air is, without a doubt, the perfect travel laptop.
All the quality of an Apple product, plenty of storage, and oh-so-light.  As someone who used to carry around a Macbook Pro, I'm glad I made the switch.
Buy it on Amazon for $999 (for 128gb) or $1,194 (for 256 gb)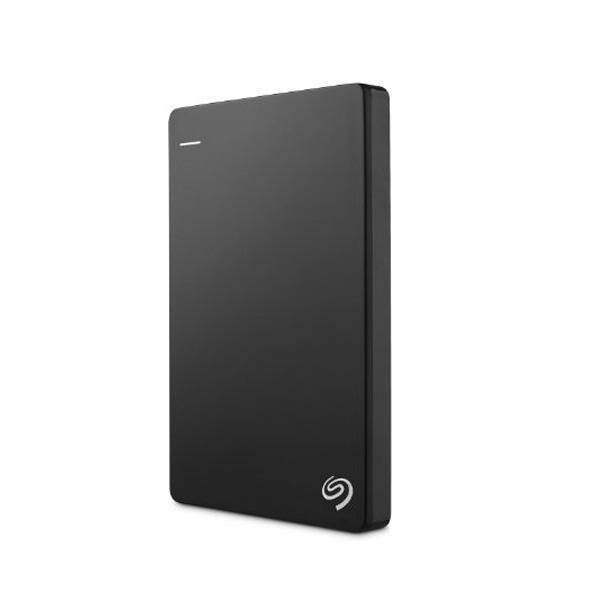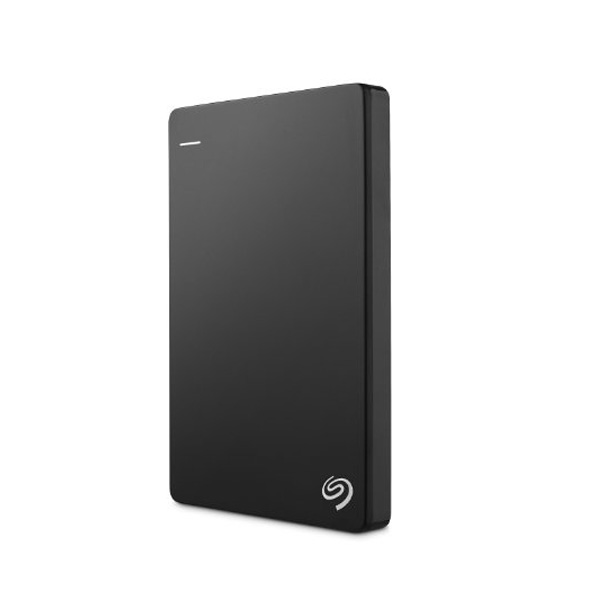 Anyone who is traveling and taking pictures or videos, whether it be for business or pleasure, needs an external hard drive.
Luckily, with the Seagate Backup Plus Slim, you don't have to lug around the bulky hard drives of old.  This one is so small you'll barely even notice it and with 2 terabytes of space, you'll never come close to filling it.
Buy it on Amazon for $69 ($25 cheaper than last year!)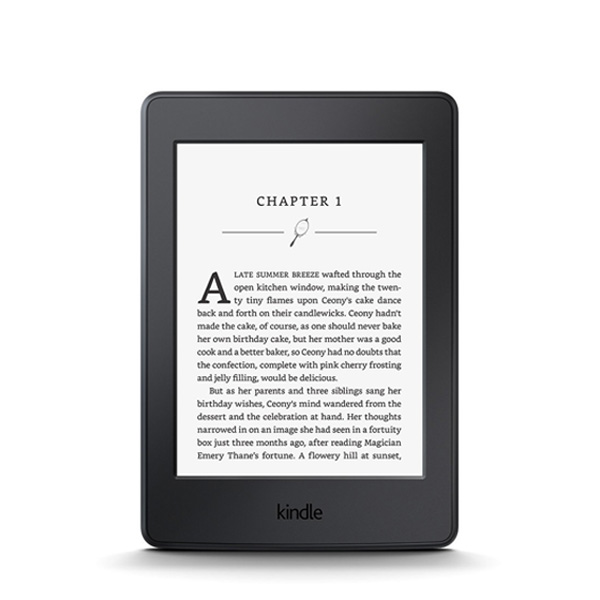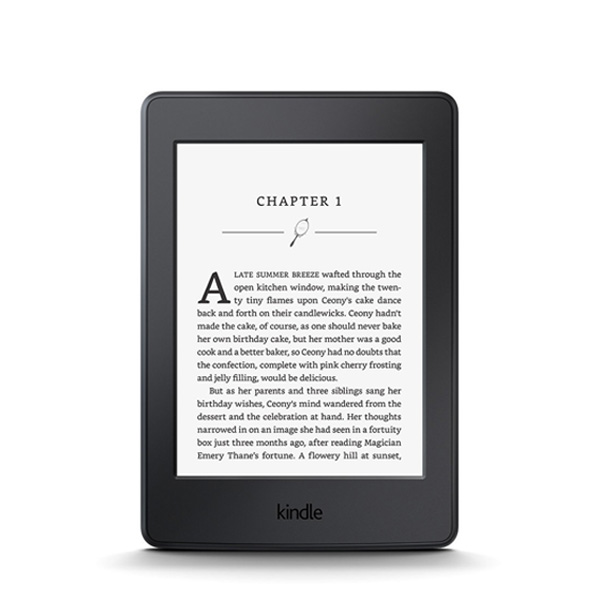 I love reading physical books as much as the next person (and probably even more), but carrying around multiple books at a time isn't feasible when you're trying to travel light – and you're trying to travel light, right?
So grab the absolute best e-reader on the market and have the entire world's library at your fingertips.
Make sure to splurge for the Paperwhite version, as the built in backlight will pay for itself many times over.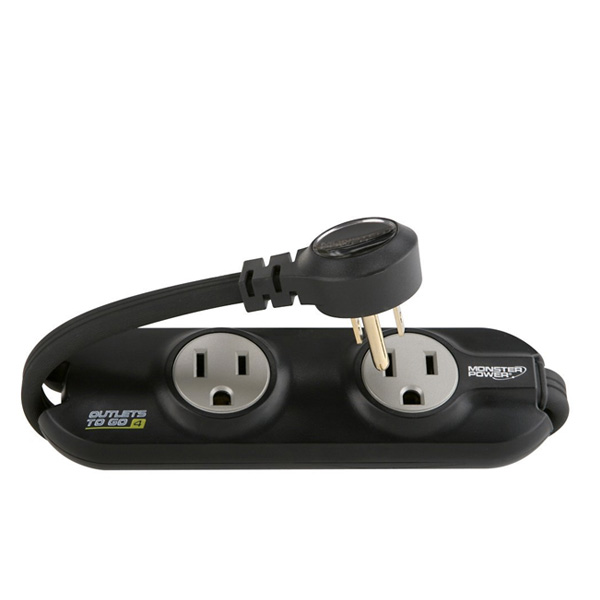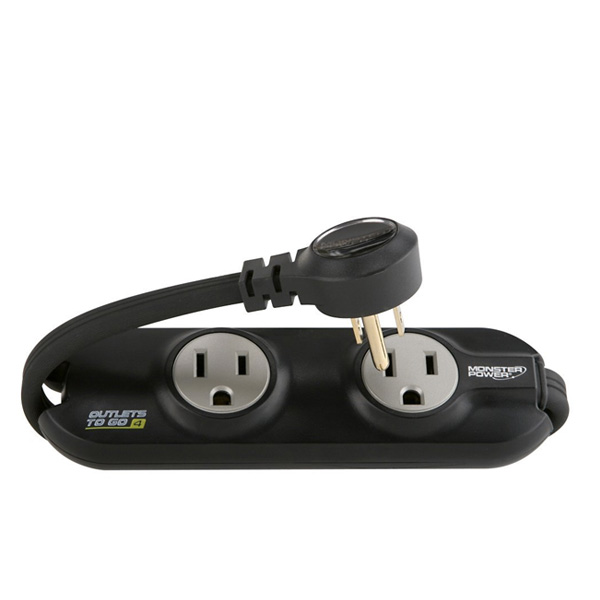 You've got your smartphone, laptop, Kindle, and camera battery, but the place you're staying only has one outlet.
Fear not – by plugging in your with a Monster 2 Go powerstrip, you'll have 4 outlets.  And since it folds up almost flat and has a short cord that never gets tangled, it makes the perfect travel companion.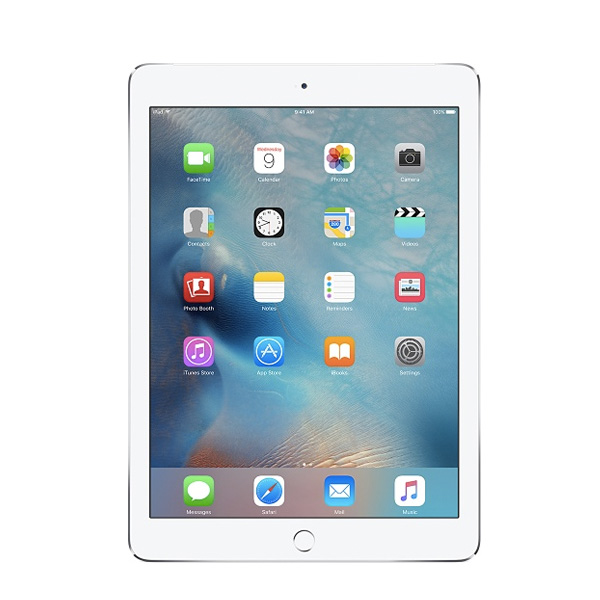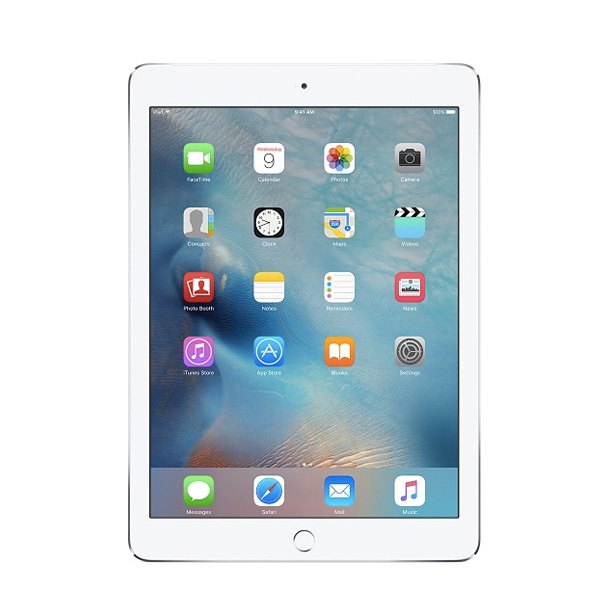 As an avid magazine reader, picture taker and app downloader I have to say I miss the presence of an iPad in my life.
We bought the original iPad back in 2010 and it has since been lost, found, cracked and un-updatable. We got a Kindle Fire, which we thought could replace the iPad.  It cannot.
For a traveler who doesn't need a full laptop at their disposable, the iPad Air is perfect.  And even if you do need a laptop, an iPad Air is so lightweight that you might want to bring it along anyway!
Stocking Stuffers
These smaller but essential pieces are perfect for stuffing the stocking of your favorite traveler.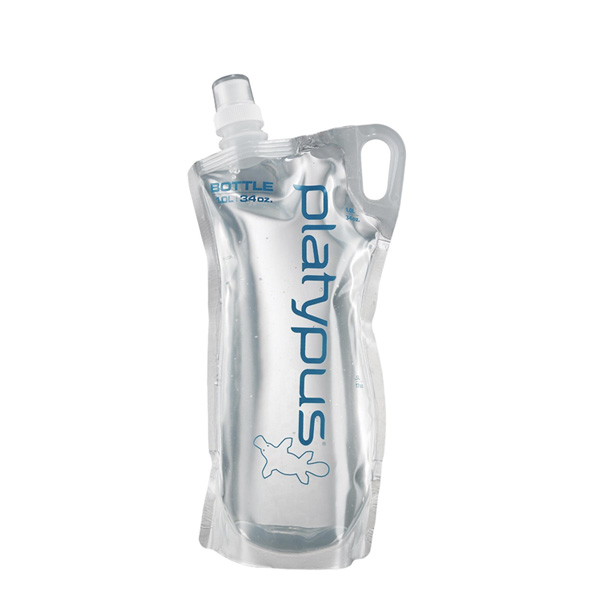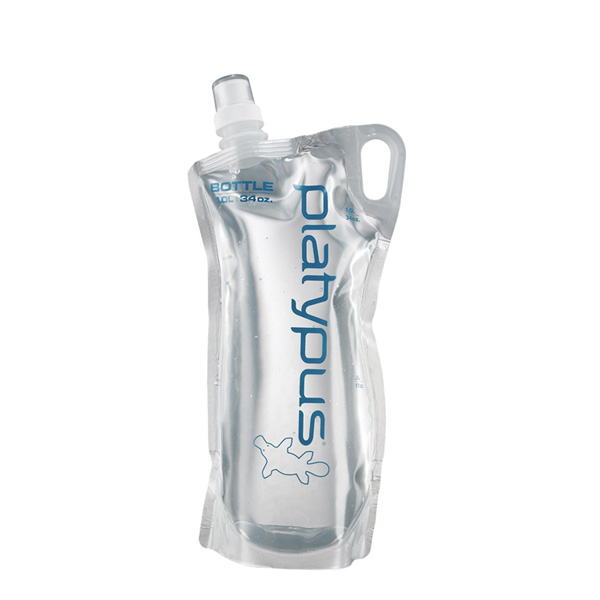 One of my biggest travel pet peeves is paying for bottled water in country's where it's not necessary.  It's expensive, bad for the environment, and just generally wasteful.
But traveling with a hard plastic or steel water bottle has never worked for me.  It's bulky, doesn't fit in my backpack, and always ends up being a nuisance.
Enter the Platypus Plus Bottle.  When empty, it takes up almost no room but can carry up to a liter of water at a time.  Perfect!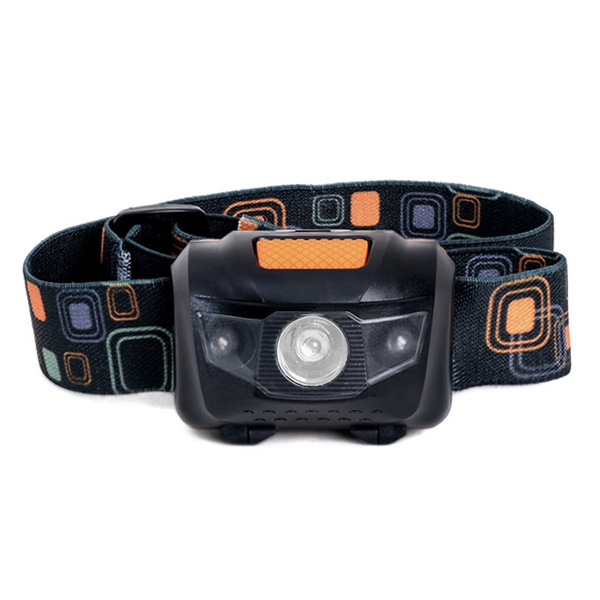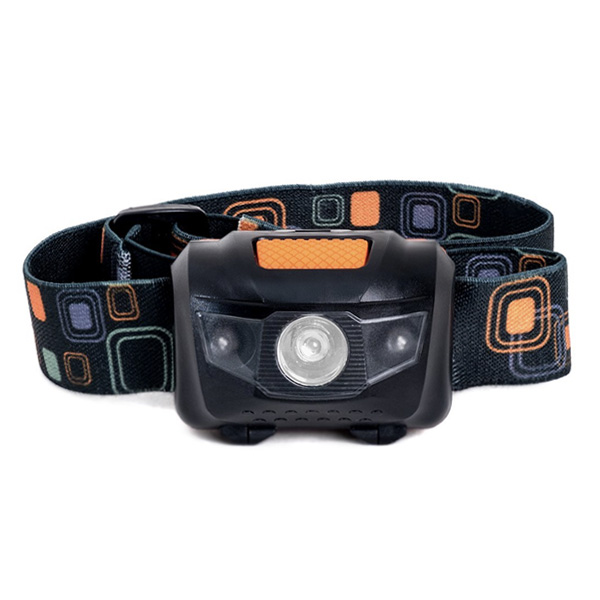 When the power goes out in the third world country you're traveling through, you don't want to be the one stuck without a light (speaking from experience).
And having a headlamp makes a lot more sense than carrying around a heavier, and less useful, flashlight.
While most other headlamps cost $20+, the Shining Buddy is just as good, just as light, and cheaper.
The perfect stocking stuffer!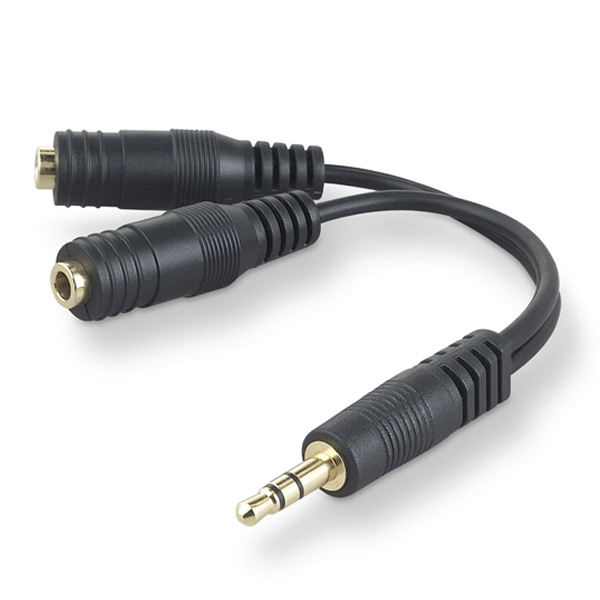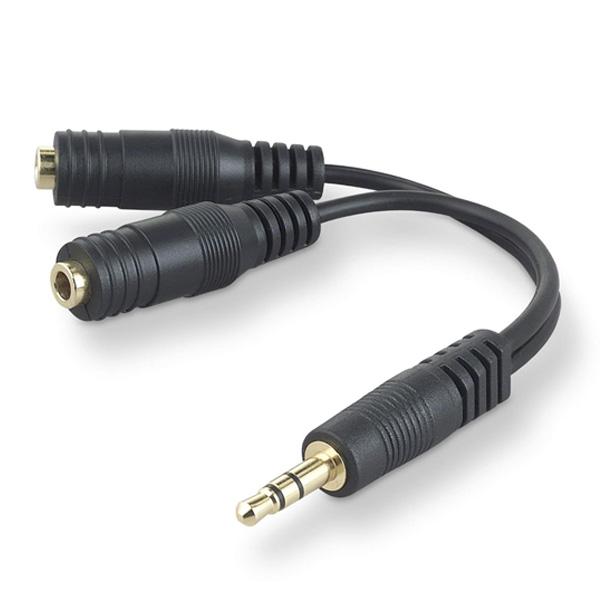 It's simple and unsexy, but if you're traveling with a companion then a headphone splitter might be the best bang for your buck on this entire list.
It allows you to watch all your favorite tv shows and movies together without having to play the whole "left ear for you, right ear for me" game that gets old after after a few hours minutes.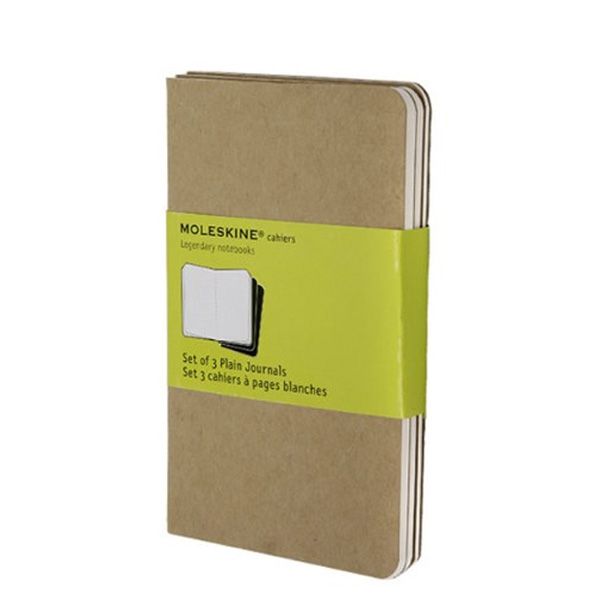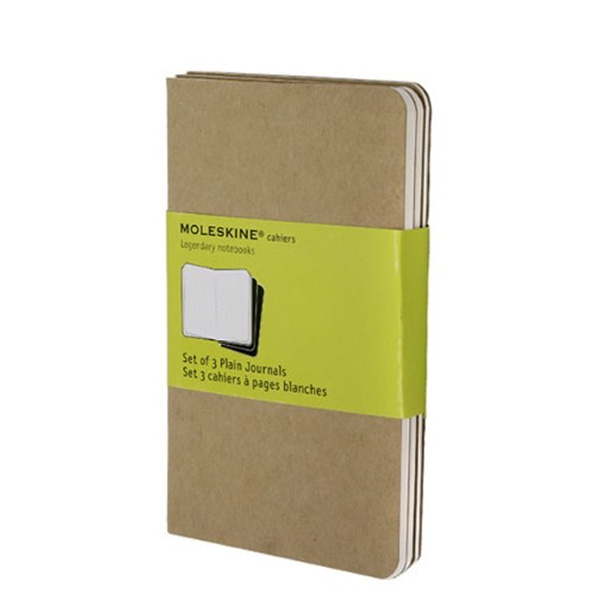 One of the few things I never, ever leave home without – whether I'm taking off for a whirlwind, three month journey across the globe or just heading out downtown.
Taking notes and/or journaling is one of traveling's greatest pleasures, and since the Moleskin Cahier notebook can easily fit in a pocket or a purse, you'll never be without it when inspiration strikes.
Buy it from Amazon for $9.50 for a set of 3
Men
A special section devoted to, you guessed it, the male traveler.  Here are four items that have made my travel infinitely better and saved me tons of room in my pack.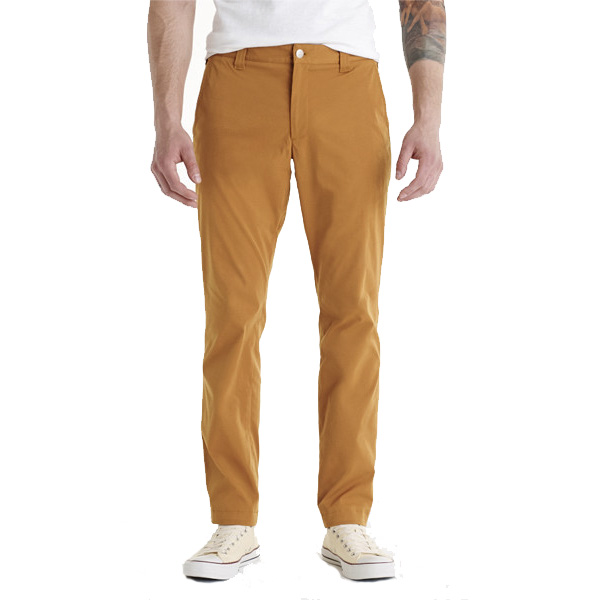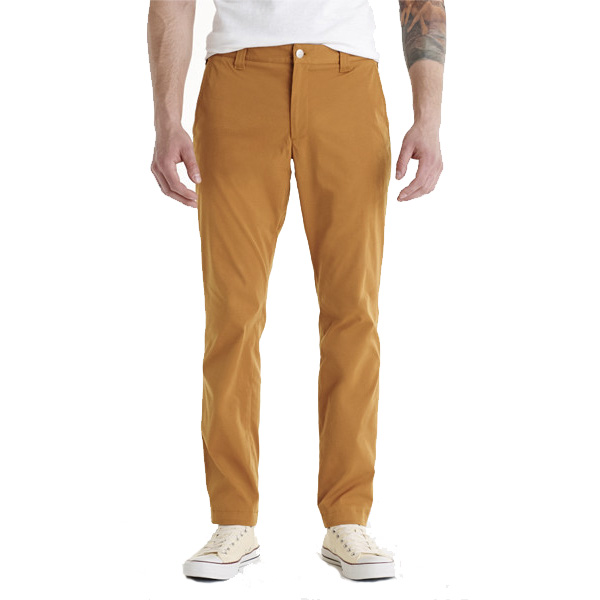 For years, I've been waiting for a company to make the perfect travel pants, and FINALLY it's happened!
Bluff Works chinos check every single box:
Lightweight
Wrinkle-free
Super comfortable due to the stretchiness of the fabric
Look awesome
Special travel pant perks like zipper pockets to keep from being pickpocketed or just having your wallet or phone slide out.
Made in the US by a company dedicated to quality and their customers.
Since getting these chinos three weeks ago (I have the harvest gold and the blue), I've rarely worn anything else – in fact, I'm wearing them right now while writing this!
They are, legitimately, that awesome.
So while they are more expensive (for me, at least) than any other pair of pants I've bought, I can say, without a doubt, they are worth every single penny – and then some.
Buy them from Bluffworks for $125 – special offer:  use EPOP at checkout to get $10 off your first pair.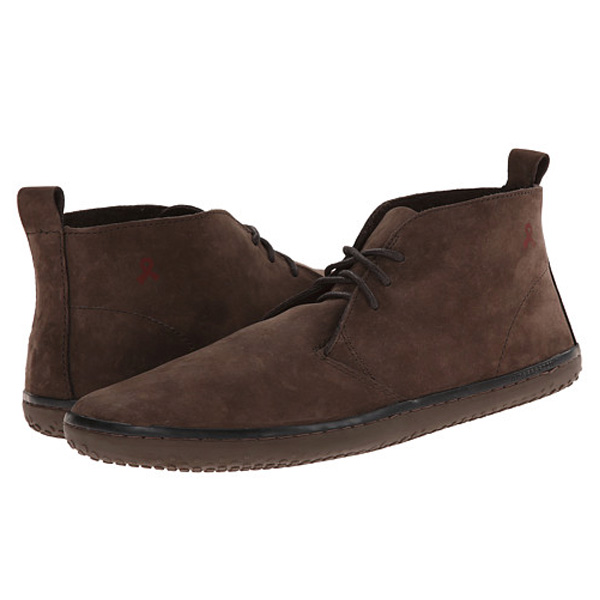 Finding shoes that pack light is very, very hard.
Luckily, Vivobarefoot makes a few styles that not only are half the weight of regular shoes, pack up really small, and also look great.
The Gobi's are perfect if, like me, you love boots like the Clarks' desert boots.  They are modeled off of them but pack up 1/3 of the size.
Buy them from 6pm for $75 (prices vary based on style and color, but this is the cheapest place I've found).
And if you want a shoe instead of a boot…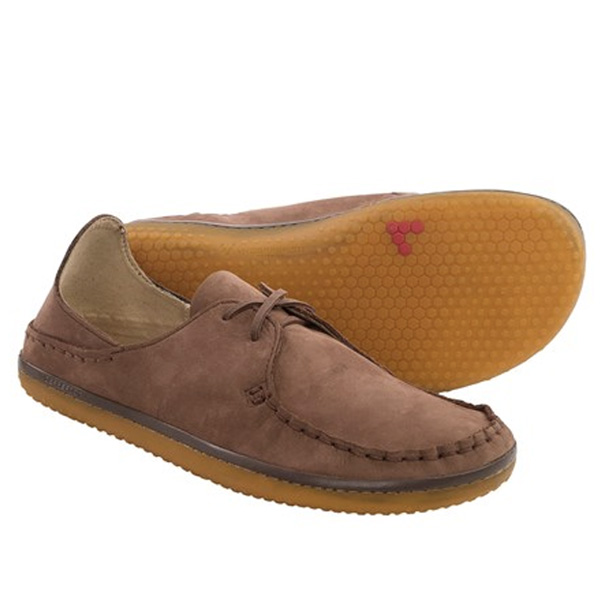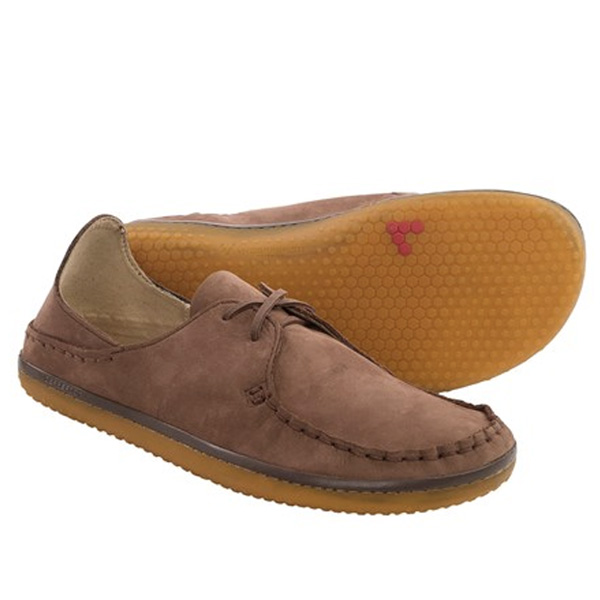 As much as I like my Vivobarefoot Gobi boots, I like the Tigrays even more!  I was blown away by incredible these shoes look and also how well they've held up.
I've worn them all across the world, and the only issue I've ever had is a broken shoelace – which is quite an easy fix.
These are the perfect "dressy-enough-to-go-out-in-but-casual-enough-to-wear-with-shorts" shoes.
Buy them from Sierra Trading Post for $89 (which is a steal since they sell for $160 almost everywhere else)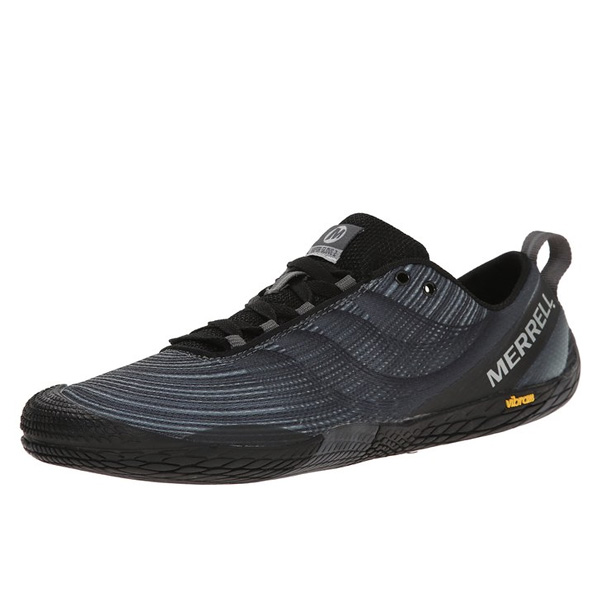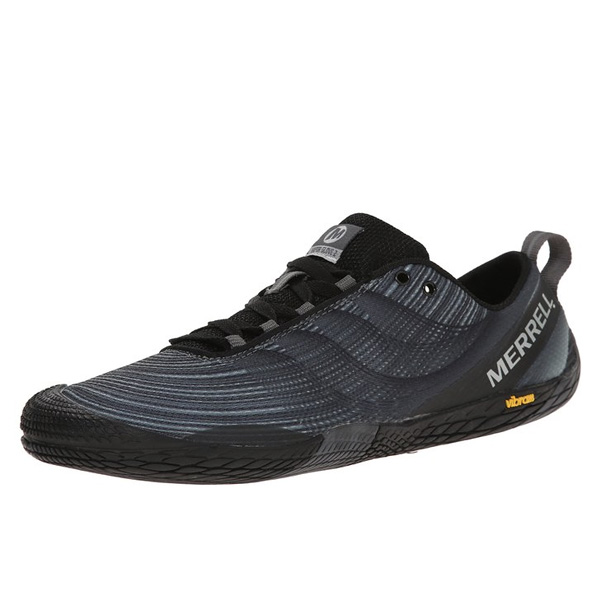 For every trip I take, I pack 3-4 pairs of shoes.  A "dressy enough" pair (the above mentioned Tigray shoe, Gobi boot or both), a pair of sandals, and a pair of sneakers.
And in order to pack a pair of sneakers that don't take up your entire bag, you need to pack a pair of barefoot ones.
While I'm not a huge runner, I have run (slowly) in these plenty of times.
But the main reason I love them so much is that they have just enough padding to hike in (whereas other barefoot shoes have too little), their semi-waterproof, and yet still pack very, very easily.
After trying out numerous pairs of barefoot sneakers, the Merrell Trail Gloves are still my all time favorites.
Women
All women's gifts are recommendations from Heather Sherry, brainchild behind the fashion site Sartorial Stripes and the one who constantly stuns everyone by how good she looks while travels – and who keeps me from wearing sweatpants around the world.
Here's Heather…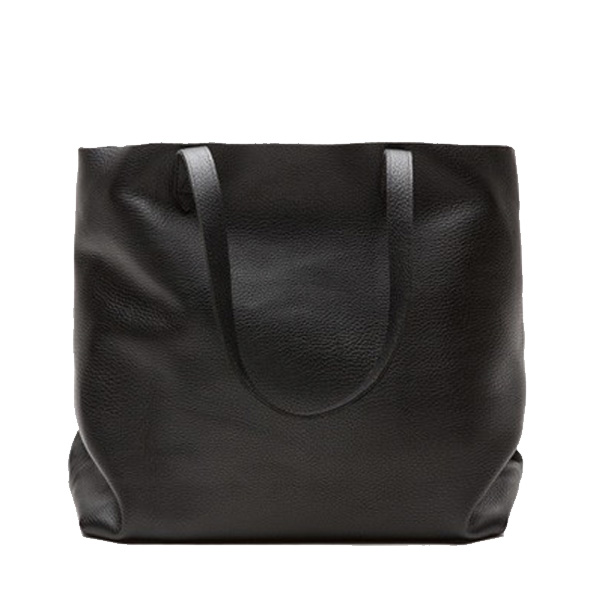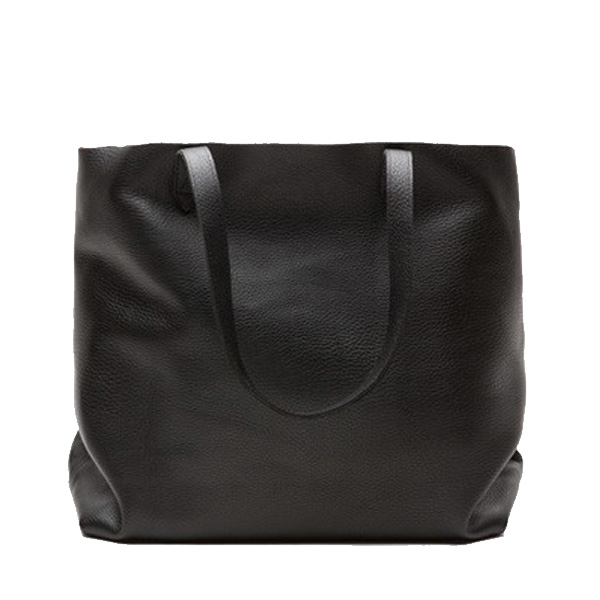 This tote bag has been to 0ver 10 countries, 4 continents and every flight I have been on the last year and it still looks new.
This bag is perfect for the frequent traveler, and I can personally attest to it's quality and resiliency, as I've put it through the ringer.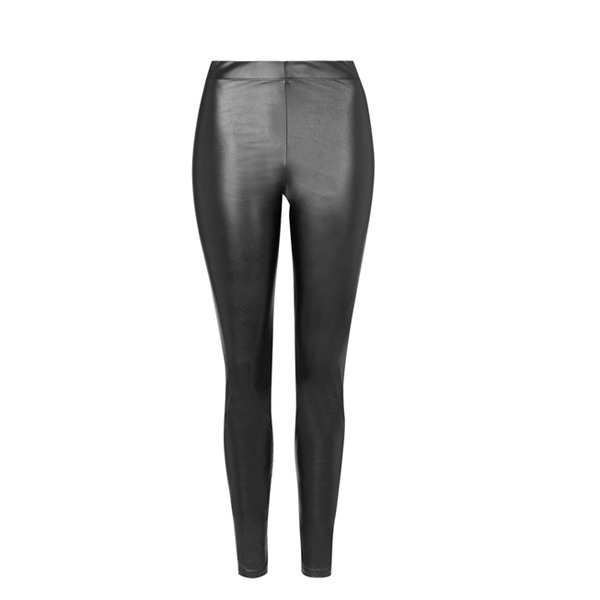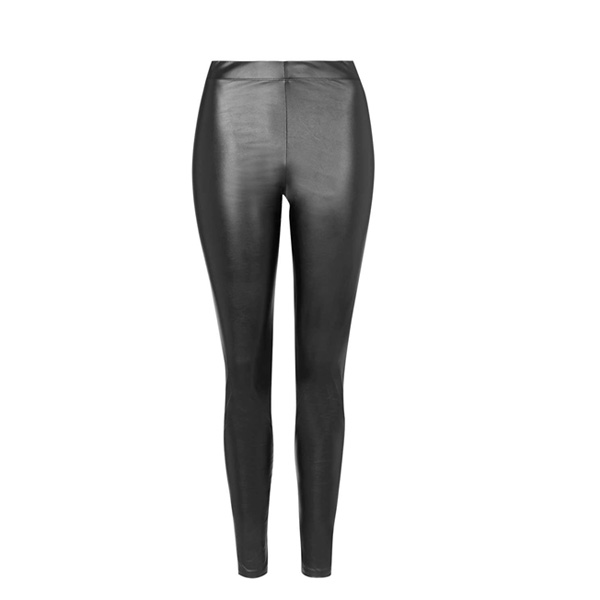 Leggings are a travel must-have. These Topshop leggings (above) are affordable and look great with a cozy oversize sweater for those long plane rides and they look equally stylish when you land.
I wear mine constantly paired with ankle boots or sneakers.
The version from Ann Taylor (which I just purchased and love!) or J.Crew are a little more expensive but are thicker and dressier – meaning you can feel comfortable wearing them out to dinner.
Buy them from Ann Taylor for $84
Buy them from J. Crew for $138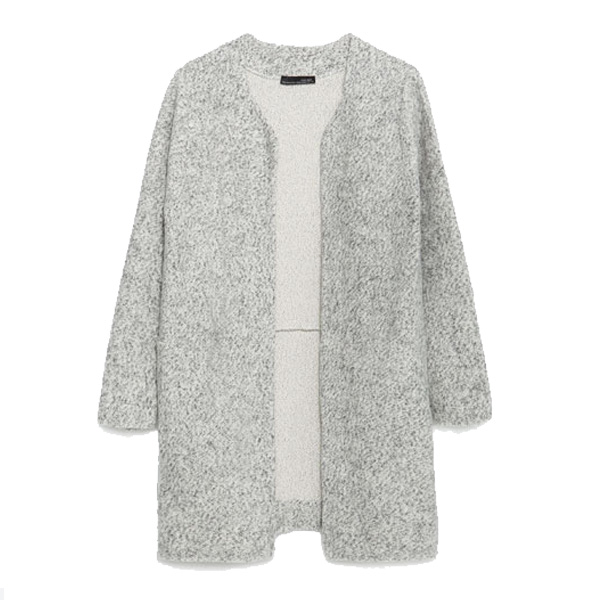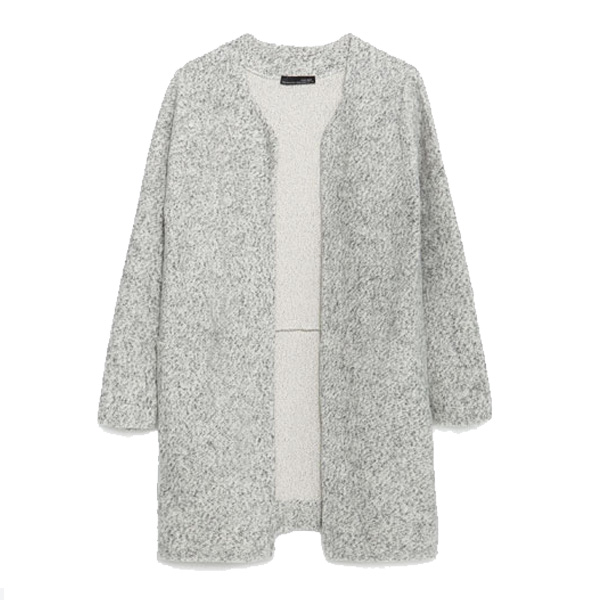 A cardigan jacket is a nice supplement to your winter coat. This Zara one (above) is perfectly neutral but structured enough to wear with leggings or jeans whether you're waiting at the gate, sleeping on the plane, or hitting the streets once you arrive.
This sweater is also a great option with a hood.
Buy the unhooded one from Zara for $49
Buy the hooded sweater from Amazon for $62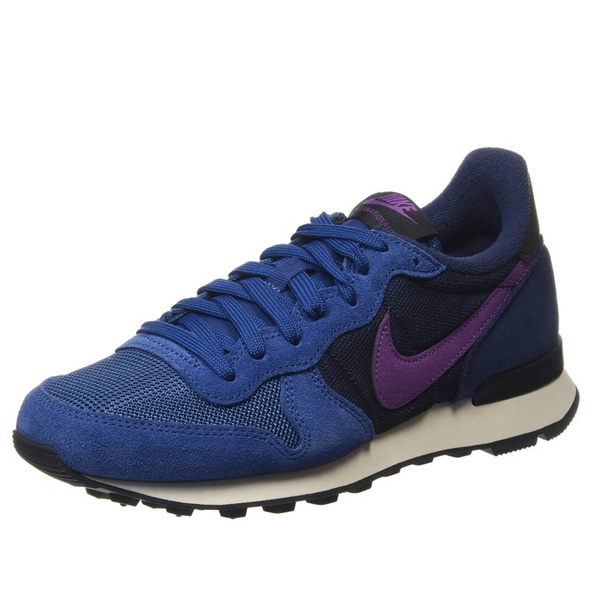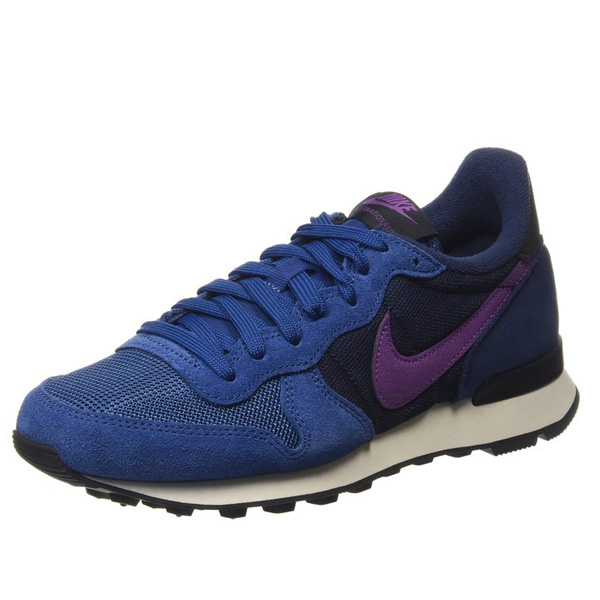 The Nike Internationalist is the perfect dual purpose sneaker – it looks fashionable while sightseeing and feels comfortable when exercising on the road.
I used to pack both my running shoes and casual shoes but I have since started packing just one and I have been hiking, running and walking around the world in these for the last year.
Buy them from Amazon for $68 (price varies depending on size)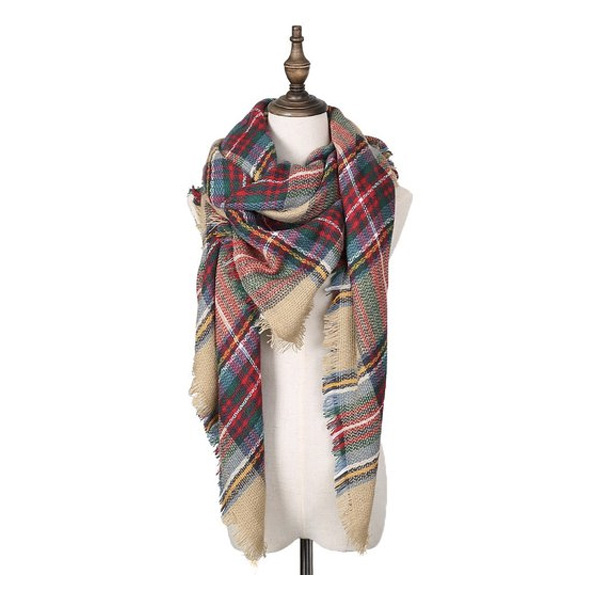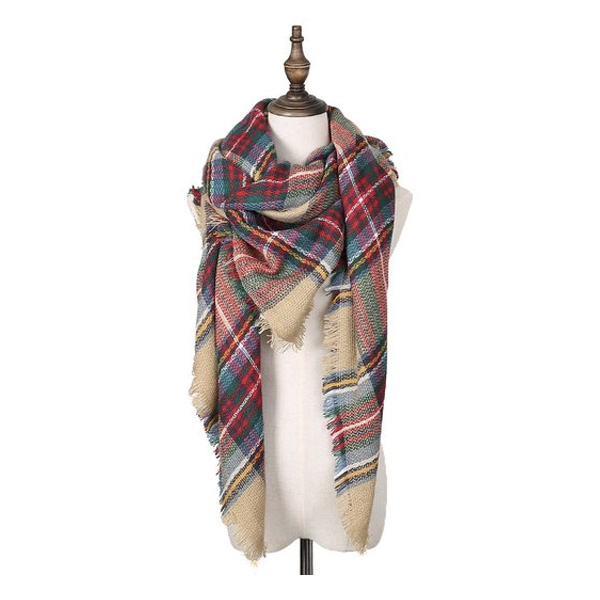 A scarf is one of the best travel accessories and while I usually go for a neutral color, this plaid one seems a little more festive. And the best part? It is big enough to use as a blanket on the plane.  I also love this blanket scarf by Shoreditch and this one by Calvin Klein.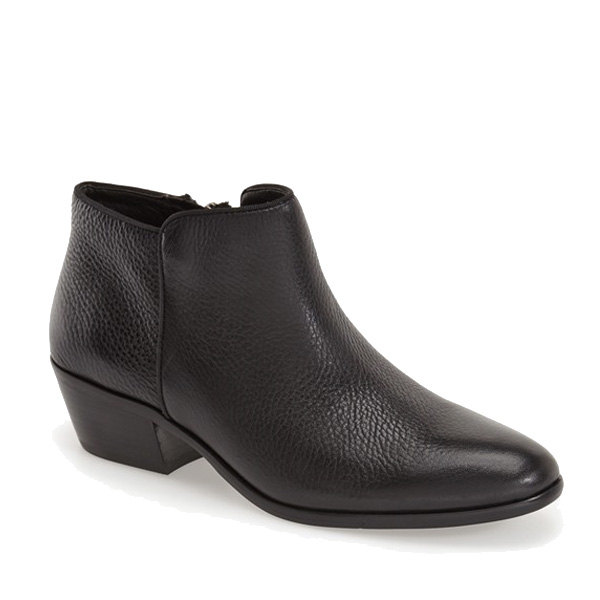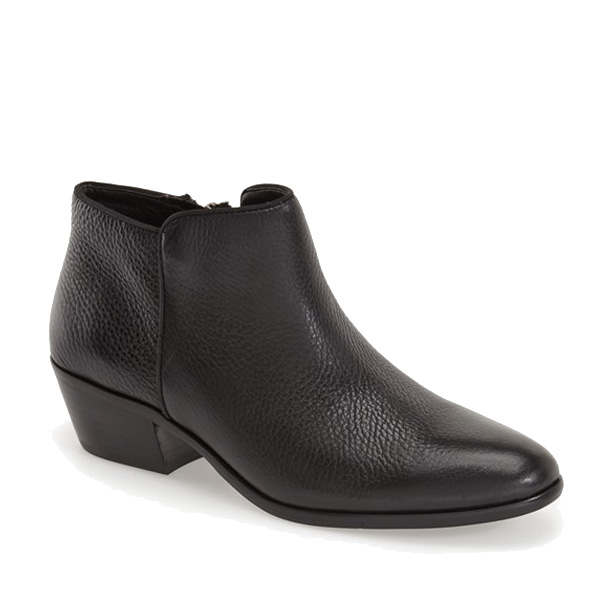 This pair of Sam Edelman booties are a tried and true ankle boot. The same style is available every year because of its versatility, style and comfort. I can wear these boots walking around all day and my feet never hurt! There are a lot of colors available but I love the black because they can be casual or dressy.
Trav's Picks
A special selection of what I consider some of the coolest and most unique travel gifts you can buy.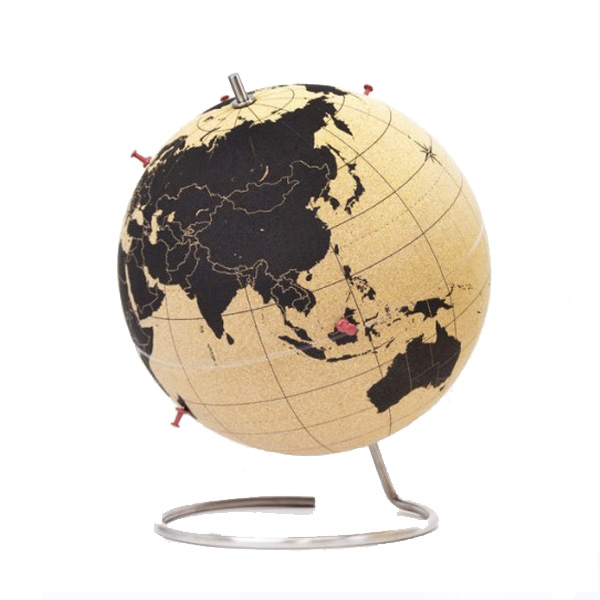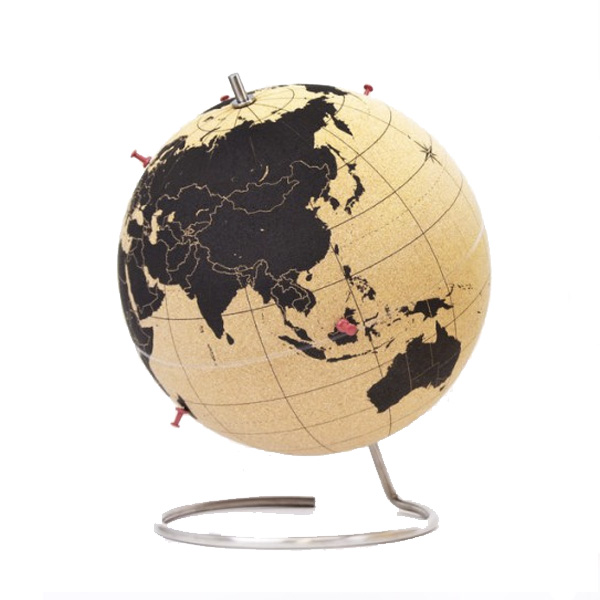 The perfect gift for any traveler's desk or bedroom.  Allows you to brag without bragging, and it looks cool too!
Sold Out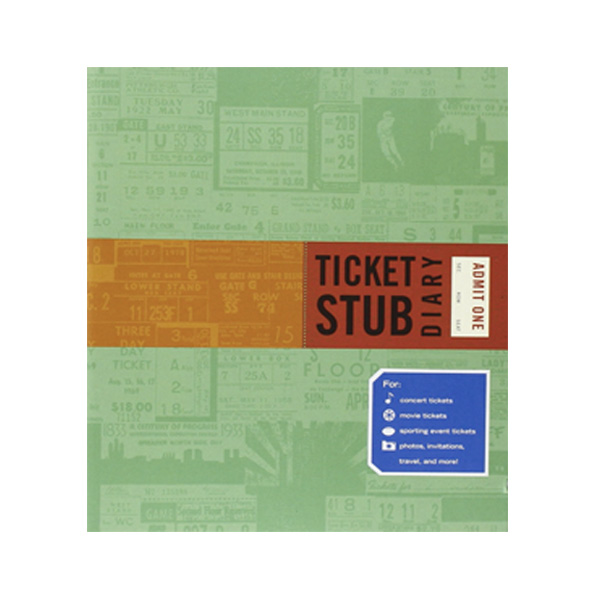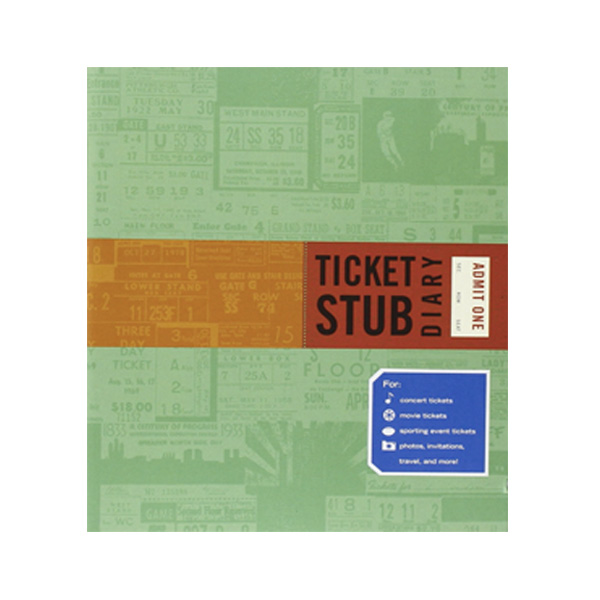 I've been using the ticket stub diary for years, and have already filled up two whole books with mementos from all over the world.
They are one of my most prized possessions and the perfect way to keep track of all those crazy adventures – even after you've come home!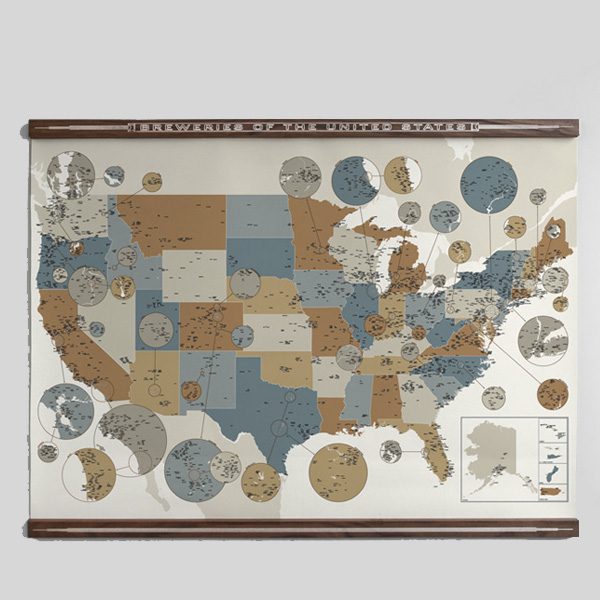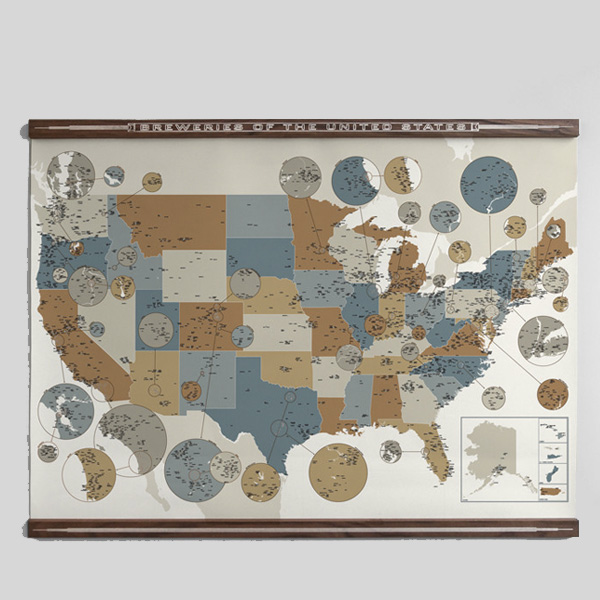 If you like beer…and you like maps…well, we're kindred spirits.  And since that's the case, you also probably reallyreallyreally want this map too – which I first saw at Sanitas brewery in Boulder and instantly fell in love with.
Every brewery, all 3,500 of them, is listed – yes, even that small, local one you're sure isn't on there.
It may be expensive but it's big, unique, and it will make an incredible gift (especially for your favorite travel blogger…hint, hint!)
Buy it from Pop Chart Labs for $100
Heather's Picks
A few more of Heather's personal favorites that are bound to make you look better and make travel even easier!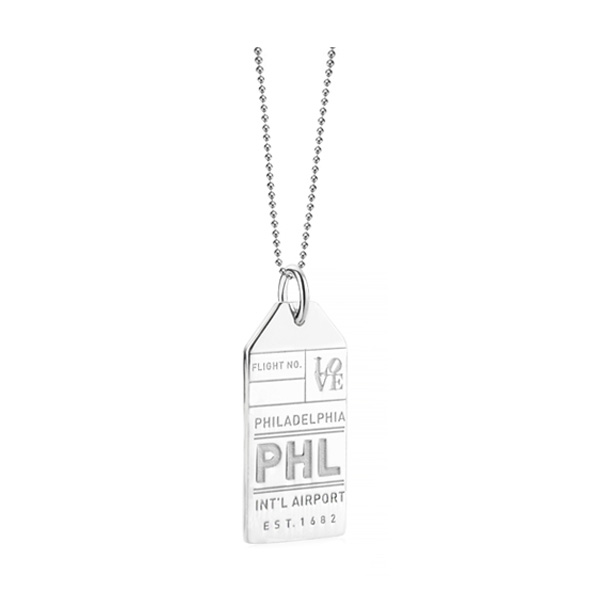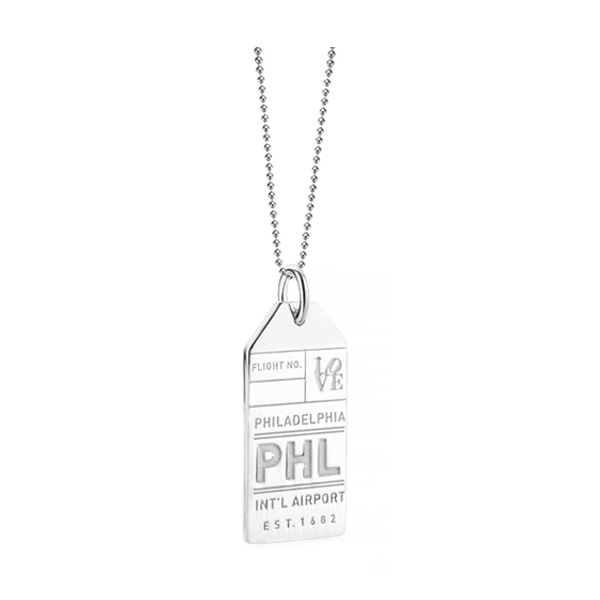 One of my favorite pieces of jewelry is my customized Layered + Long  Wanderlust necklace. I wear it daily layered with some of L+L's other necklaces. On my wishlist this year are these luggage tag charms from Jet Set Candy. You can chose your home airport or pick your favorite destination – such a fun way to wear your travel memories!
Buy it on Jet Set Candy for $68.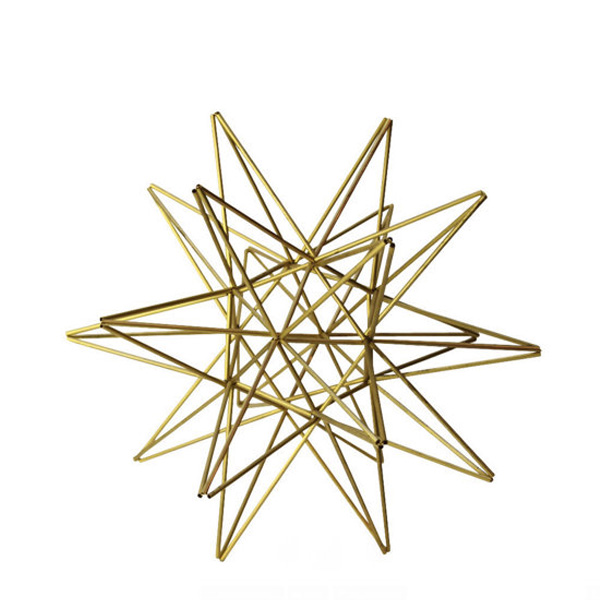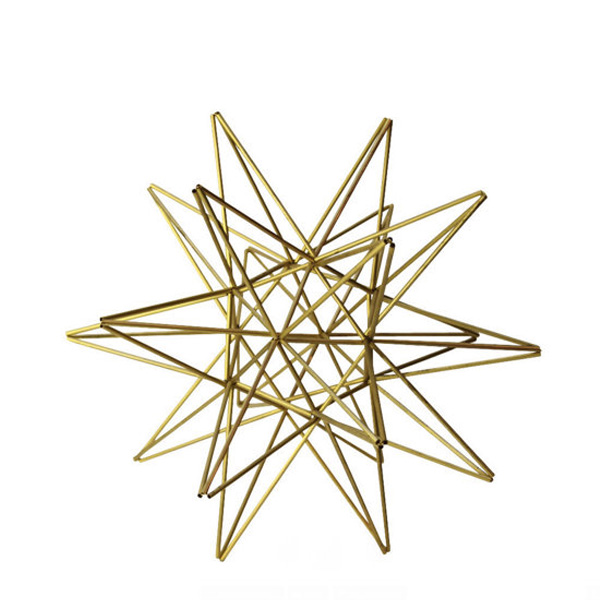 These beautiful Scandinavian inspired himmelis are a great way to add a bit of travel charm to your home space. There are quite a few design options to choose from, but the Moravian star is my favorite. It's perfect for the holiday season but I would leave it up all year… possibly placed on top of a stack of travel books.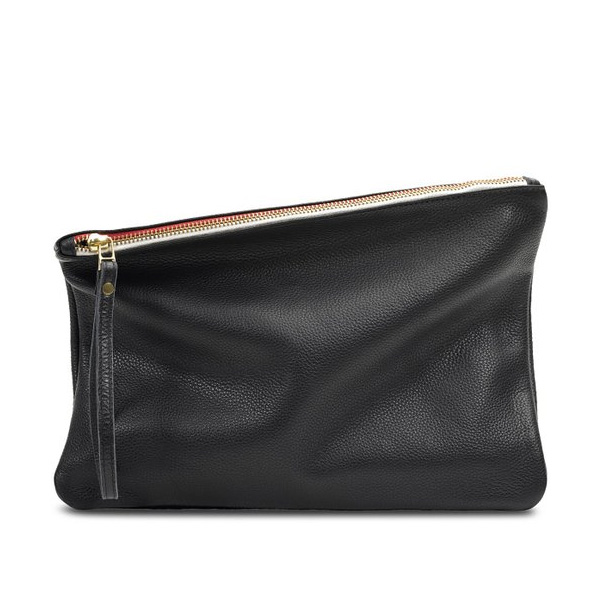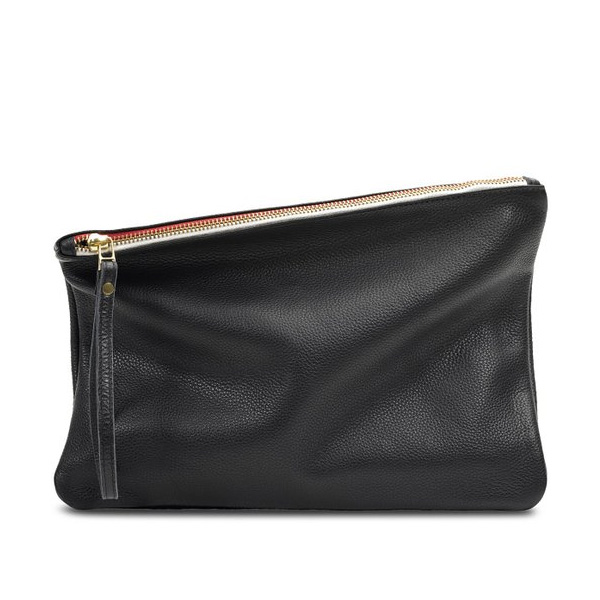 I like to organize my miscellaneous items (chapstick, headphones, wallet etc) in a leather pouch, which can also double as a clutch to elevate an outfit.
I recently bought this bag from Banana Republic (shown above) and received multiple compliments on a night out in NYC. Other favorites include these from West Elm and this one from Cuyana.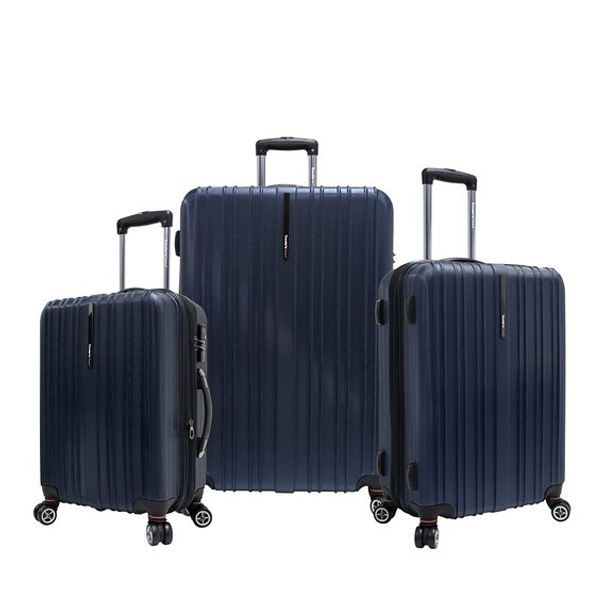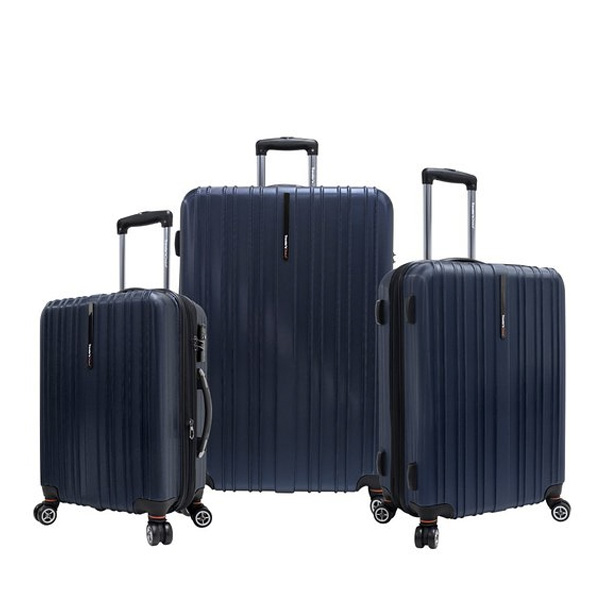 I am not a backpack person. I don't pack quite as lightly as Trav does, and I really dislike the pain involved in schlepping around a heavy pack that hurts my neck (no matter how ergonomically designed they are) and causes my clothing to bunch up in weird places.
Therefore, I am dying to upgrade my well worn Samsonite to this highly rated hard shell case from Traveler's Choice.
Buy it on Amazon for $240 (for a 3 piece set)
Want More Gift Recommendations?
Check out our gift guides from years past:
The 33 Best Gifts for Travelers, 2014
The 24 Best Gifts for Travelers, 2013
And if you're looking for books, check out our two part series:
The Top 20 Travel Books, #1-10
The Top 20 Travel Books, #11-20
What's on your travel wishlist?  Did you buy anything from the list above?  Did we miss anything?  Let us know in the comments below!