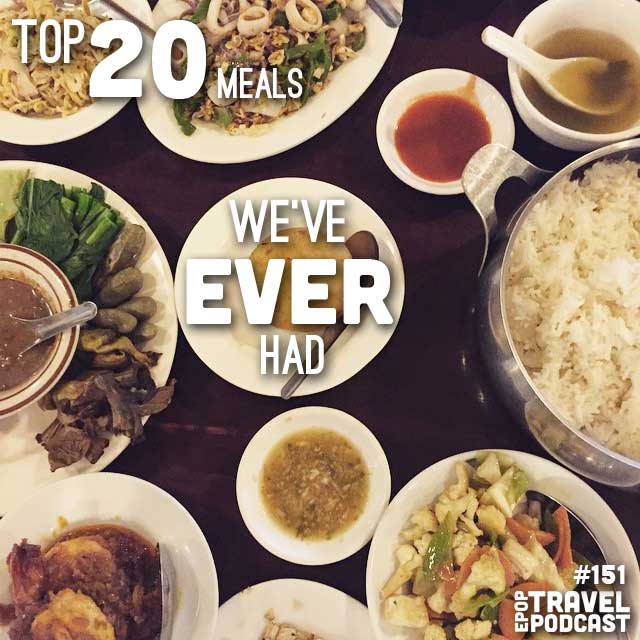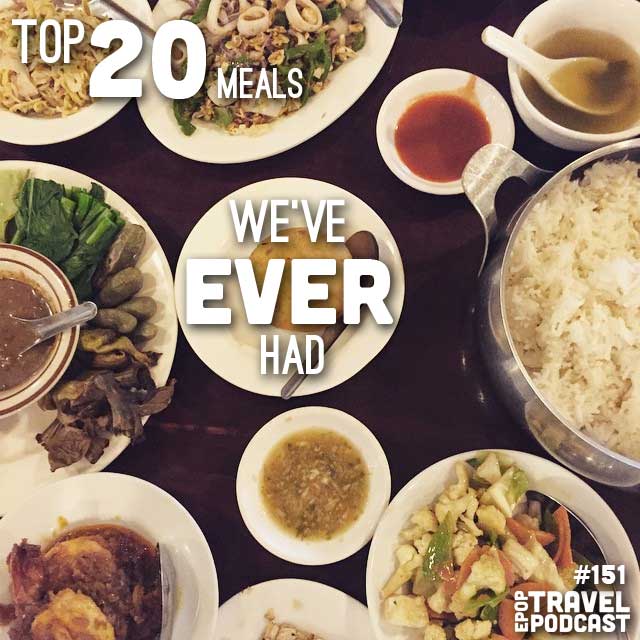 Traveling the world is a great excuse to eat delicious food.
But what are the most delicious foods? The most delicious places?
You're in luck!
Heather and I each list our top 10 meals from all over the world (including our hometown!)for a podcast that's sure to leave you starving. We were when we'd finished recording, even after a bang-bang-bang that led to my new #1!
What are some of the best meals you've ever eaten? We're always looking for more places to try, and with all these frequent flyer miles, we might just fly out to see if it'll knock one of our top 10 off the list!!
Click here to download this episode directly
Check out the entire library of EPoP Travel Podcasts on iTunes
In This Episode:
03:42 Eating Cheap
5:50 And of course, the honorable mentions
8:10 The list begins!!
17:40 A vegetarian restaurant in Prague of all places.
20:12 The reason the podcast is going to run long.
26:46 Heather's off the cuff addition.
27:58 Don't like Eggplant, Onions, or Sausage? We can change your mind.
40:32 A Beerhall, that looks just like you imagined.
48:50 The best sandwich, EVER. We're not kidding.
and much more!
Honorable Mentions
The List
You Should Also Listen To:
Leave a Review!
iTunes reviews are one of THE most important factors for podcasts. If you enjoy the show please take a second to leave the show a review on iTunes!
Click this link: Leave a review on iTunes
Hit "View in iTunes" on the left hand side under the picture.
Leave an honest review.
You're awesome!