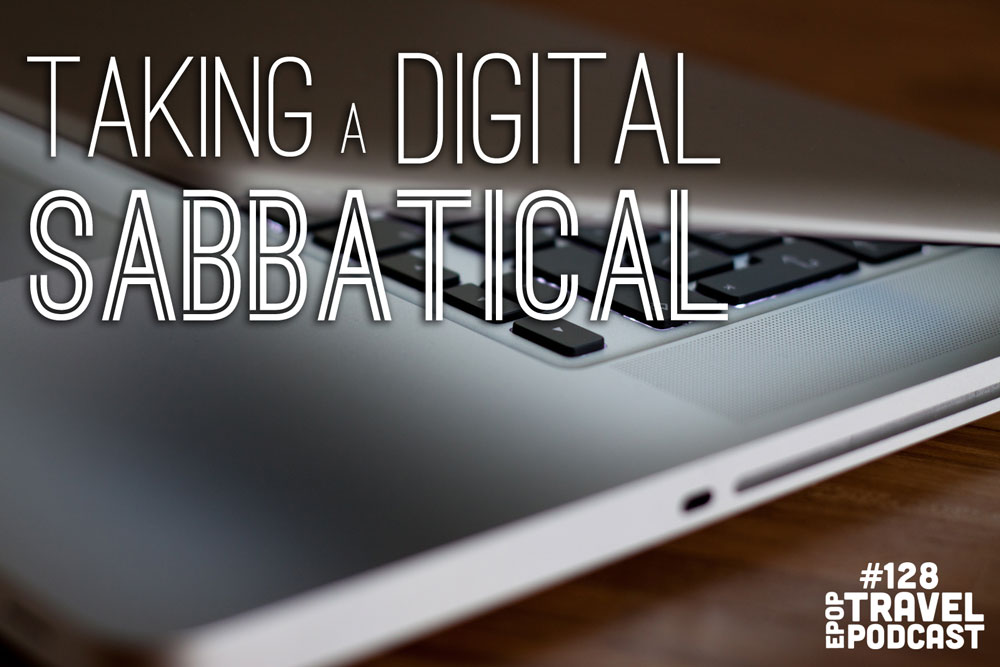 There are great things about being a location independent professional.
But, as we've mentioned before, there are bad things too.
And one of those bad things is the attachment to our computers. To the internet. This needs to always be connected, to always be ready to solve any and all problems that come up with our businesses.
Yet there's a solution. Jason Moore, host of the Zero to Travel podcast and often co-host here is BACK.
He's been out on a one-month digital sabbatical. Today he joins us to chat about his experience, how he managed to arrange such a thing, and what he's taking away from the experience.
Click here to download this episode directly
Check out the entire library of EPoP Travel Podcasts on iTunes
In This Episode:
01:39Not even 2 minutes and the puns are back.
4:36Taking a digital sabbatical.
08:56If not now, then when?
13:50Forcing forced automation.
23:00The Monkey Mind.
36:13Relying on your team.
41:35Actually putting pen to paper
and much more!
Links from today's episode
Leave a Review!
iTunes reviews are one of THE most important factors for podcasts. If you enjoy the show please take a second to leave the show a review on iTunes!
Click this link: Leave a review on iTunes
Hit "View in iTunes" on the left-hand side under the picture.
Leave an honest review.
You're awesome!
Photo courtesy of Flickr Creative Commons