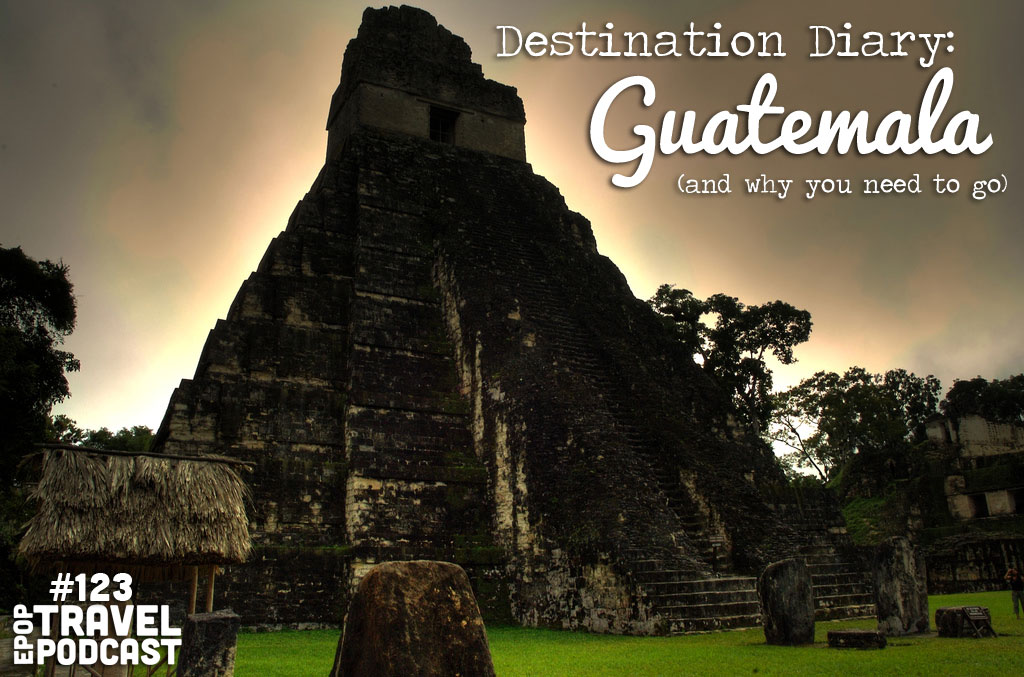 Guatemala.
As far as I was concerned, it was that place south of Mexico, and north of Brazil.
That was until I met Robb and Dave. They had spent almost 3 months in Guatemala on a previous trip and listening to their stories made me realize that I need to know more. A lot more.
Today I bring back Robb Hillman and David McMullin to share their experiences in Guatemala with all of us so that we too can fall in love with this seemingly beautiful country. We talk about some of the best sites to see, including Tikal, active volcanoes, and caves best seen by candlelight.
We also chat about the "Chicken Bus" phenomena and the Killer Tomatoes, and how you never really know whats coming until you get there.
Guatemala sounds like a fabulous place, and it's officially made it's way to a top spot on my list of places to visit!
Have you ever been to Guatemala? Share your experiences in the comments below!
Click here to download this episode directly
Check out the entire library of EPoP Travel Podcasts on iTunes
In This Episode:
2:40 What's south of Mexico and north of Brazil?
06:30 Safety concerns.
08:55 Visiting Tikal.
16:35 Learning Spanish.
18:43 Climbing an Active Volcano.
23:33 Chicken buses.
33:40 Staying at a Finca.
37:55 Going through a cave by candlelight.
and much more!
 Places Discussed in This Episode:
Leave a Review!
iTunes reviews are one of THE most important factors for podcasts. If you enjoy the show please take a second to leave the show a review on iTunes!
Click this link: Leave a review on iTunes
Hit "View in iTunes" on the left hand side under the picture.
Leave an honest review.
You're awesome!