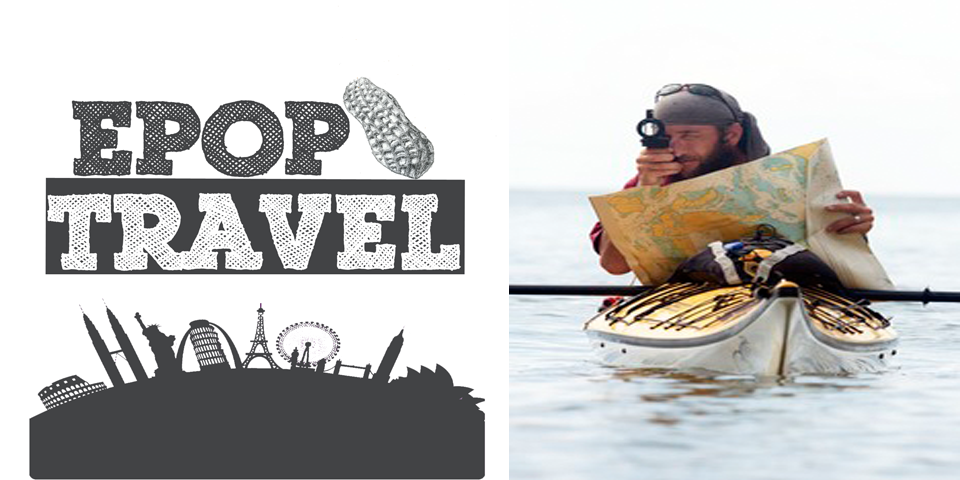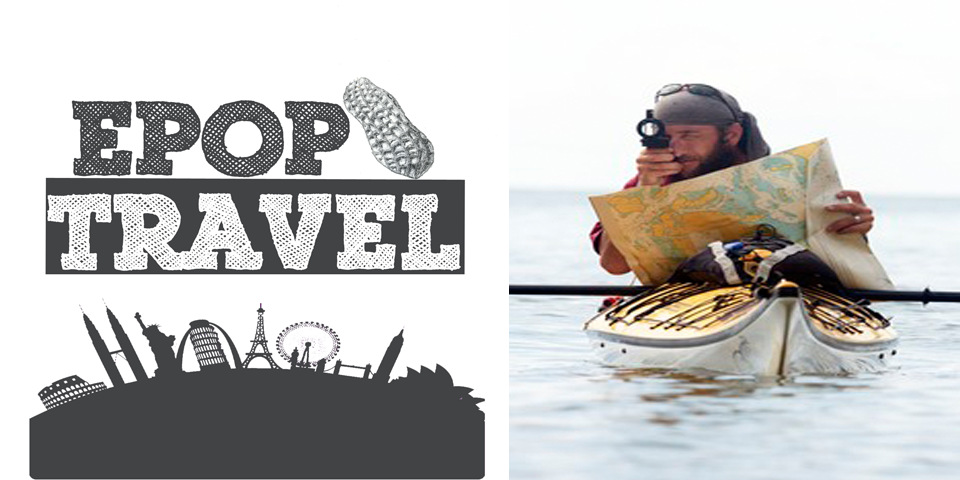 In this episode of The Extra Pack of Podcast, Jason Lewis of Expedition360 joins me to talk about one of the most amazing feats in travel history, going around the entire world using just human power.
Jason began his trip "on a lark" in 1994, believing it would take him and a friend 3 or 4 years to complete the journey.  13 years later, Jason finally returned to his hometown of Greenwich, England with a Guinness World Record to his name and uncountable tales and memories.
He'll recount some of his best moments, such as spending time with the natives in the remote Solomon Islands, and some of his worst, like getting hit by a car in Colorado and almost losing his legs.
And he'll tell us just why he kept on going during this crazy journey, year after year, and how he believes travel has the power to change people.
Without knowing it, Jason became one of the main inspirations in my life after I first heard of Expedition 360, and I'm honored to have him on the show.  His story is one that will inspire you to do things you didn't think were possible and one you won't soon forget.
So have a listen, and if you like the story, don't forget to check out his book, Dark Waters, that is full of all the details we didn't have time to get to!
Click here to Download the Episode directly
Click Here to Download from iTunes
In This Episode, You'll Learn:
What it means to circumnavigate the globe using only human power.

How Jason met a movie star in the middle of the Sahara Desert.
Why no real training was a good thing before starting a 13-year journey.
How close Jason really came to quitting.
How the generosity of strangers was the main reason the journey continued.
The best parts of crossing the entire world (including some you'd NEVER guess)
How the concept of "home" changed after returning 13 years later.
Why Jason turned down a huge publishing deal.
How traveling leads you to be a better world citizen.
Why committing to travel is the most important step.
Jason's rationale for rollerblading across America without knowing how.
Links Discussed in this Episode:
I Need Your Help!
Thanks for checking out this episode of the Extra Pack of Peanuts Travel podcast.
I couldn't have done it without Jason, so if you liked it, show Colin some love and thank him for taking the time to be on by clicking the link below:
Show Jason Some Love by Clicking Here!
If you haven't already done so, I would love it if you took one minute (seriously, only one) to leave a quick rating and review of the podcast on iTunes by clicking on the link below!  It is extremely important to help the show grow!
Leave a Rating for Trav's Podcast
Thanks for all your support, and if you've got any comments or suggestions, let me know in the comments below!
Cheers,
Trav