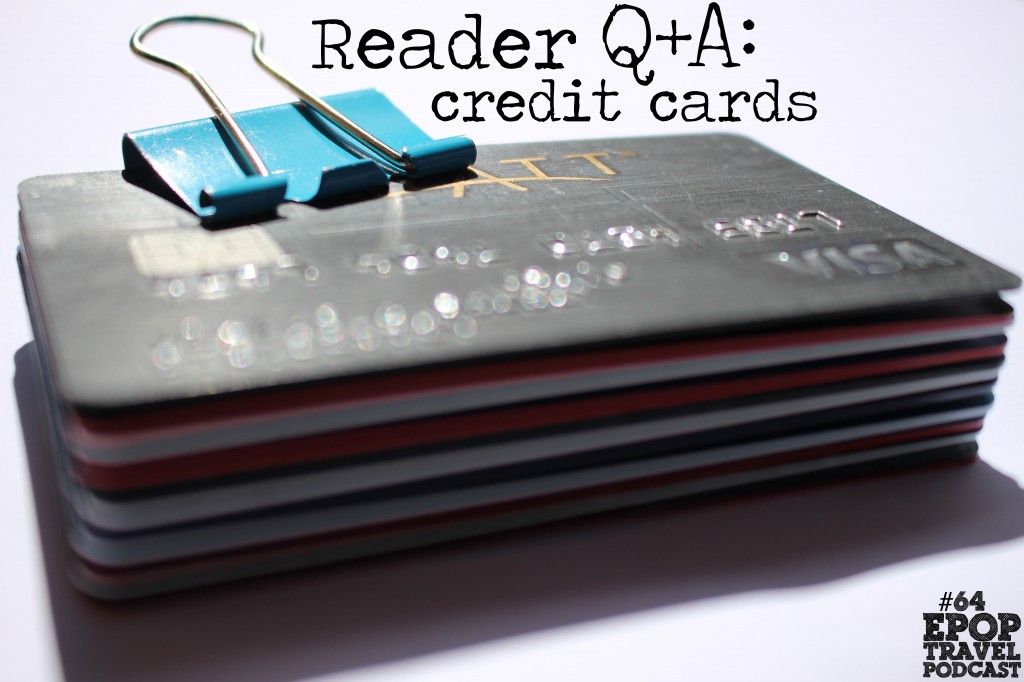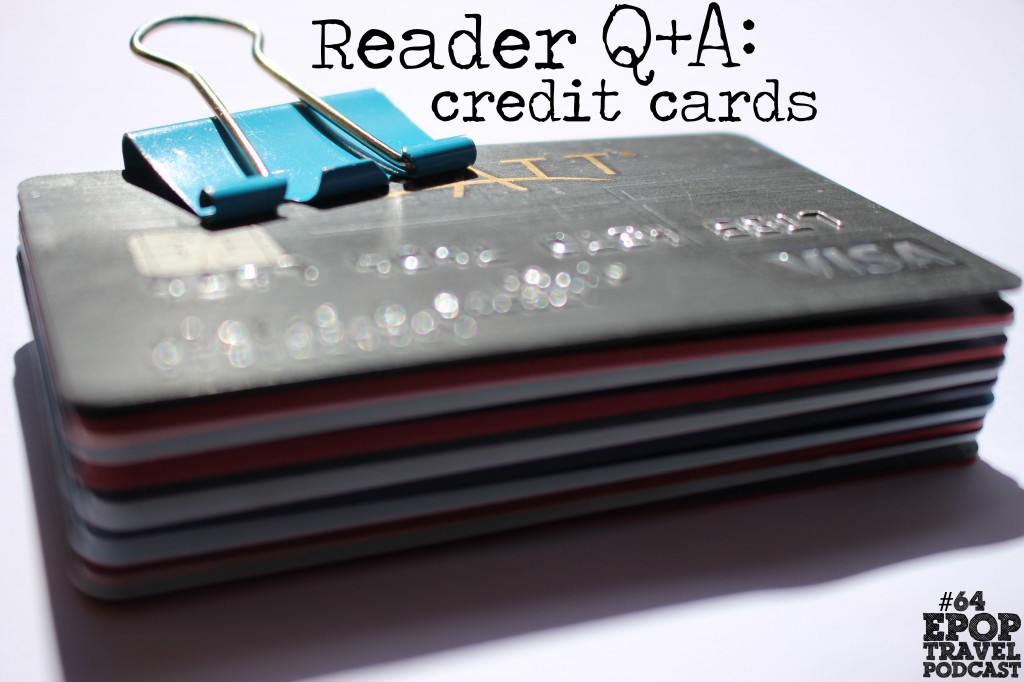 This week's Reader Questions focus around credit cards. Namely your top 5 credit card questions.
"I want to take a trip, what's the best card for me to open?"
"How does opening cards affect my credit score?"
"Which cards should I keep open? Which should I close?"
"What is the long term approach to travel hacking?"
"What do I do if I have bad credit?"
Today Jason joins me as we delve in-depth into these very commonly asked questions and unravel some of the mystery surrounding your credit score, what miles you should collect, and where to start in the travel hacking game.
Every Friday we'll be answering reader questions, so if you have any questions please send them over! You can e-mail them to Trav@ExtraPackofPeanuts.com with "Podcast Question" in the subject line and your question might get answered on the air!
Right-click to download this episode directly
Check out the entire library of EPoP Travel Podcasts on iTunes
In This Episode:
How to find out what the most valuable points are.
What "minimum" spend means.
Strategy for figuring out what your miles are actually worth.
How Credit cards affect your credit score.
What the biggest determining factor is in your credit score.
Which cards you should close, and which you should open.
The difference between Airline Cards and Bank Rewards Cards.
Some information on how to improve your credit.
and much more!
Links Discussed in This Episode:
I Need Your Help
If we've shared any good advice with you this week please click "Tweet This" below to help others find the right backpack for their travels:
Questions about credit cards & #travel hacking? Today the @PackofPeanuts podcast answers your top 5 questions! –> http://bit.ly/1tOyy9k
Help Us Catch Tim Ferriss on iTunes!
We just hit our original goal of 100 reviews on iTunes, which means we are the top-rated travel podcast (and which means I'm giving out $100)!
Now, we're gunning to catch Tim Ferris's new podcast and I have a surprise in store if we do. Help out and leave a review on iTunes:
Click this link: Leave a review on iTunes
Hit "View in iTunes" on the left-hand side under the picture.
Leave an honest review.
You're awesome!