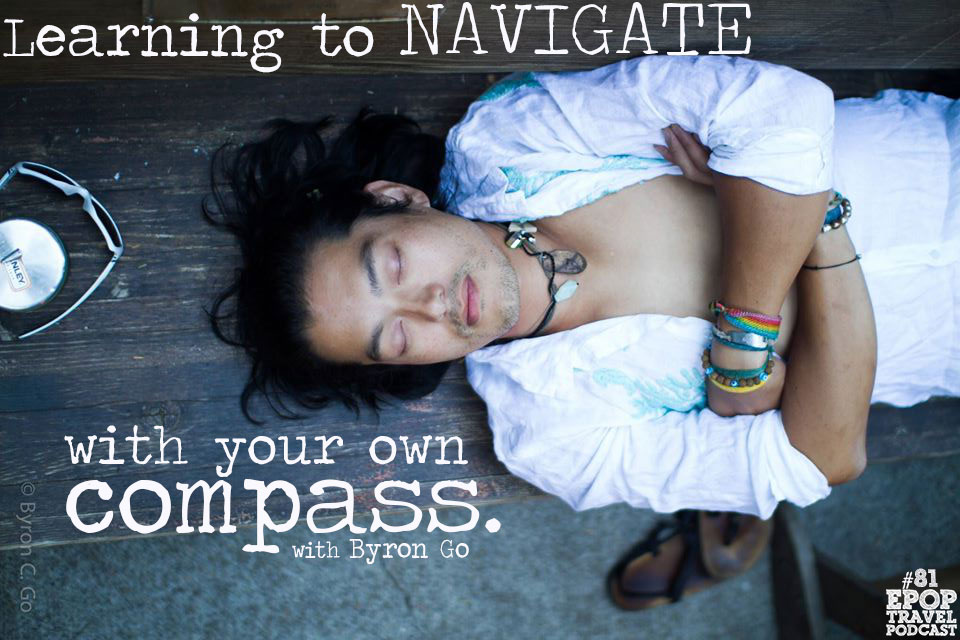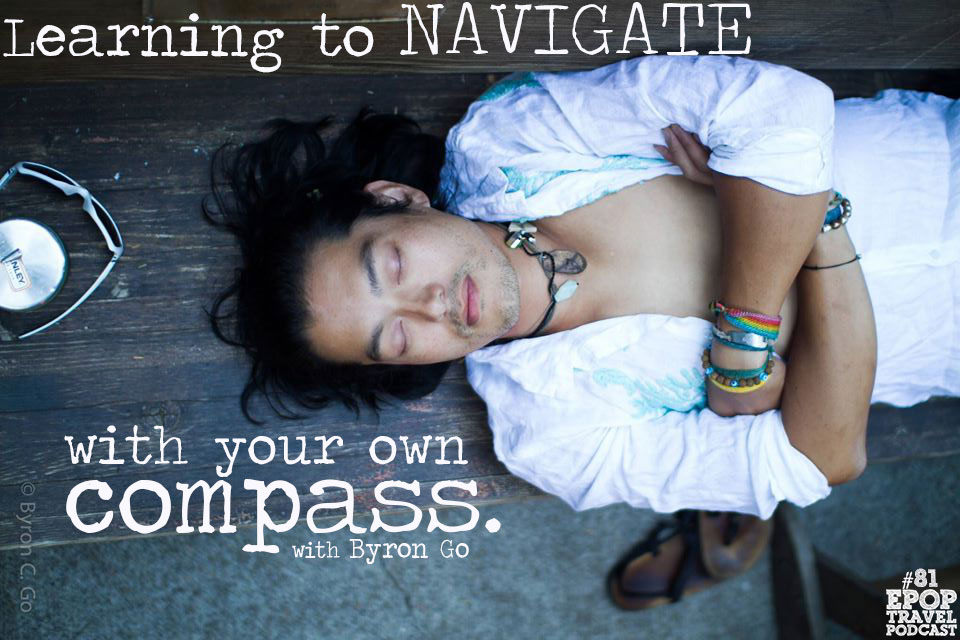 Learn to navigate with your own compass.

Take the time to really learn yourself and figure out WHY you like to do things, and what those things are.
Then take action.
Byron achieves his location independence by living out of his van. He believes that each of us has the potential to be everything we want to be. If only we knew what that was.
Today we chat about the practicalities of living out of a van, Burning Man, and giving yourself the space to figure things out.
Byron leaves us with fantastic advice and resources and presents a case that will have you checking your own compass more frequently!
Right click to download this episode directly
Check out the entire library of EPoP Travel Podcasts on iTunes
In This Episode:
Why you've just gotta try it.
How living out a van really frees up your finances.
Where to find communities and advice.
The legality of sleeping in your car.
What is Burning Man?
How Burning Man works as a personal catalyst.
Giving yourself the space to travel.
Vulnerability
and much more!
Links Discussed in This Episode:
Byron lives out of a Toyota Previa, so a lot of his personal resources are specific to that marvel of modern engineering.
Here's some website he uses for that
For more general van living resources, this website and a google search will get you pretty far.
I Need Your Help
Give a shout out to Byron for sharing some of his awesome ideas and experiences around finding his own direction, click "Tweet This" below!
Thanks to Byron Go for an showing us how he's navigated live by his own compass on the @PackofPeanuts #travel podcast. http://bit.ly/1vMZdR1
Help Us Catch Tim Ferriss on iTunes!
We just hit our original goal of 100 reviews on iTunes, which means we are the top-rated travel podcast (and which means I'm giving out $100)!
Now, we're gunning to catch Tim Ferris's new podcast and I have a surprise in store if we do. Help out and leave a review on iTunes:
Click this link: Leave a review on iTunes
Hit "View in iTunes" on the left-hand side under the picture.
Leave an honest review.
You're awesome!