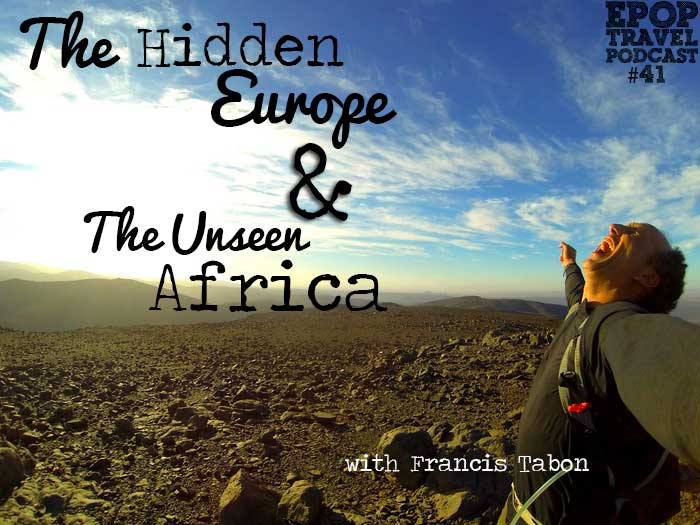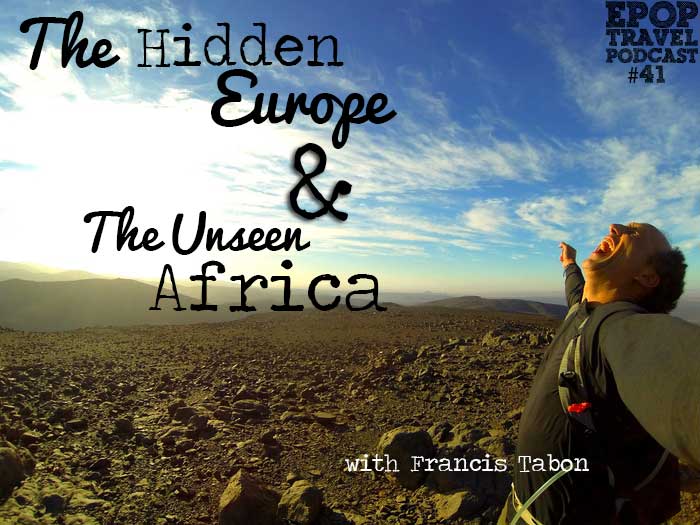 Europe.
The word conjures up images of Paris, London, and Rome.
But what about Ljubljana, Sofia, and Kotor?
Africa.  
Pyramids in Egypt and safaris in Kenya.
But what about Guinea, Burkina Faso, and Zambia?
Six years ago, Francis Tapon set out to pull back the curtain on Eastern Europe and entice travelers around the world to explore the "hidden" side of Europe.
25 countries later, he documented his experience in the amazing book, "The Hidden Europe."
Now, he's set off on an even bolder mission.  To visit all 54 countries in Africa and to film the entire journey, turning the adventure into a full-length TV show and revealing a side of Africa few are familiar with.
In today's episode, Francis talks about how he's able to afford to continuously travel, reveals some of the lessons that Eastern Europe can teach us, and discusses Unseen Africa and why he's tackling such an incredible project.
Right-click to download this episode directly
Check out the entire library of EPoP Travel Podcasts on iTunes
Francis's Kickstarter Campaign
Francis is attempting to raise $20,000 to get a TV pilot made so that he can pitch his show about visiting all 54 African countries to major TV networks.
Check out the trailer below, and if you're interested in helping support this awesome project, please visit his Kickstarter page.  Any amount helps (even $1), and you'll receive great gifts for donating!
 Help Us Hit 100 Reviews on iTunes
We're currently at 95 and almost there.  Would you be so kind as to take a minute and leave us a review?  Here's the link:
In This Episode:
What would you do with your time (not your money) if you had 1 billion dollars?
What students can teach us about saving money.
How to get "FU money" without making a lot
Saving up and then traveling vs. trying to save money when traveling
How to live like a king by skipping your morning coffee.
The best places to stretch your travel dollars.
Becoming more outdoorsy AFTER age 30.
The Hidden Europe and the amazing side of a continent people are missing.
The main differences between Western and Eastern Europe.
The #1 reason to visit Eastern Europe.
Carrying home within you
Going to Guinea Bissau, Burkino Faso, and the Unseen Africa
And much more!
 Links Discussed in This Episode:
I Need Your Help
Francis is one of the nicest guys in the travel industry. Help spread the love of his project by clicking "Tweet This" below:
@FTapon is visiting all 54 African countries and making a TV show of it! Check out the #UnseenAfrica project http://kck.st/1vYaY