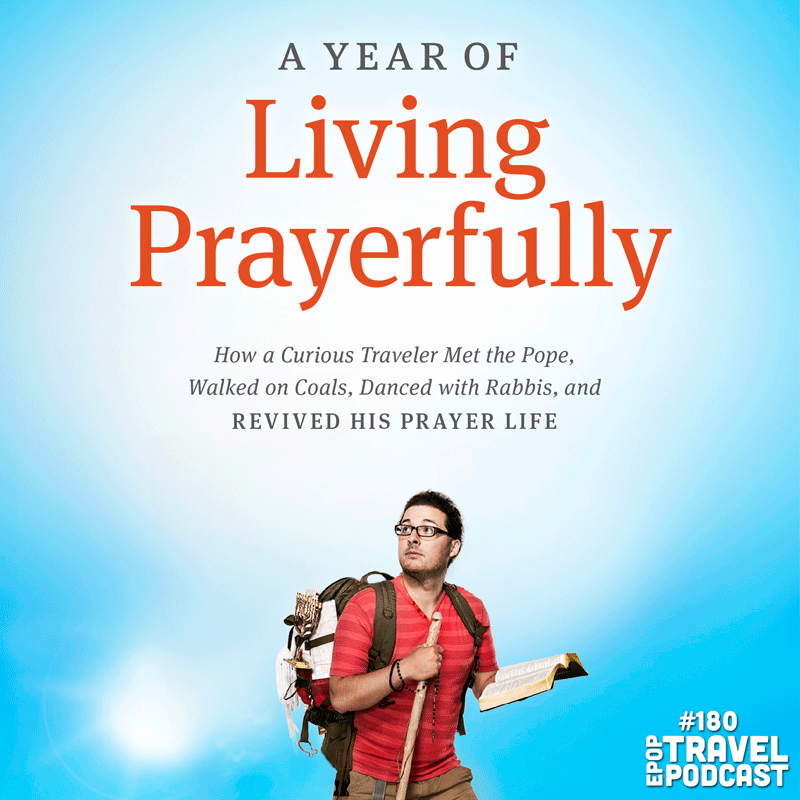 Jared Brock shared some of his awesome experiences as he pursued his book deal for A Year of Living Prayerfully in our last episode.
Today, we talk about some of the adventures he had while researching his book.
And man, adventures they are.
Not only did he get to meet the Pope, but he also walked on hot coals, and even visited North Korea.
Jared shares some of his adventures as well as shares some advice on getting started with living a minimalist lifestyle and his biggest travel mishap.
This is Part 2 of a 2 part interview. To check out Part 1, click here!
Right click to download this episode directly
Check out the entire library of EPoP Travel Podcasts on iTunes
In This Episode:
and much more!
Links From Today's Interview
Want More?
Leave a Review!
iTunes reviews are one of THE most important factors for podcasts. If you enjoy the show please take a second to leave the show a review on iTunes!