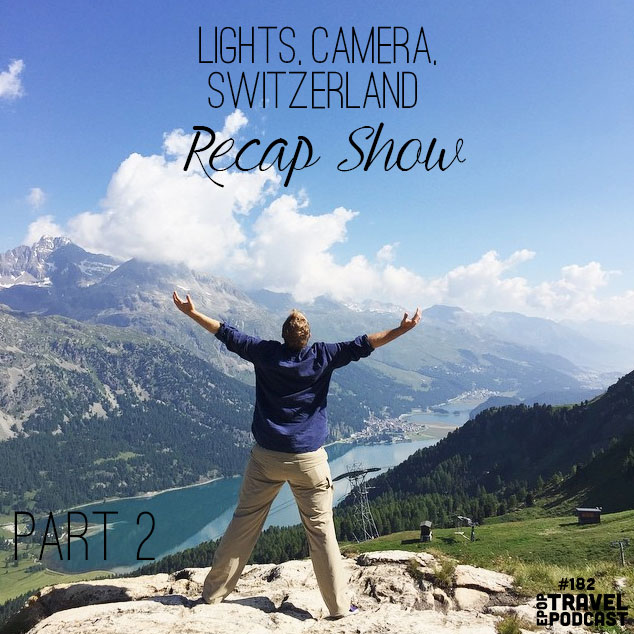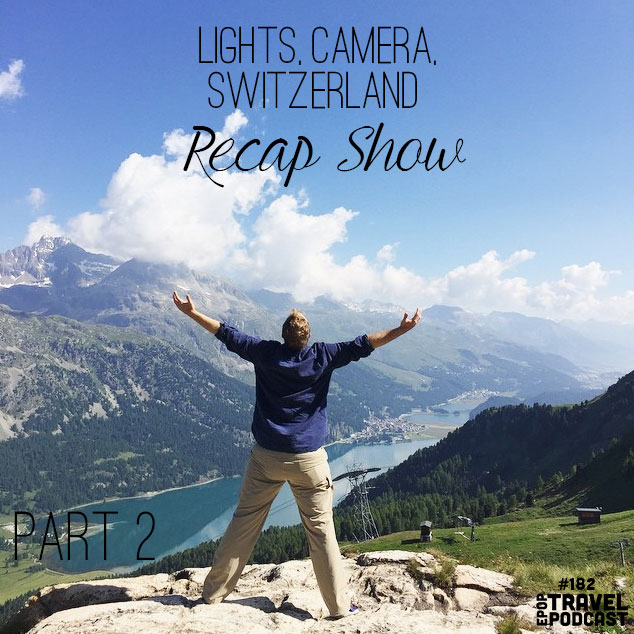 If you thought the first 4 days in Switzerland were crazy, we've got a surprise for you.
Things just keep getting crazier.
Today we finish up talking about our awesome experience in Switzerland, from paragliding, white water rafting, more beautiful train rides, and awesome food to meeting some dedicated listeners on the way, it was an amazing trip.
And it's all because of you! Come listen to all the awesome adventures you made possible for us, and know that we appreciated it every second!
This is part 2 of a 2 part podcast. Click here to listen to part 1!
Click here to download this episode directly
Check out the entire library of EPoP Travel Podcasts on iTunes
Today's episode has been sponsored by our friends at Tortuga Backpacks!
In This Episode:
04:30 Serendipity at it's finest!
08:30 Transportation Museum & Steamboats!
11:14 Heather STILL didn't get to go paragliding.
13:16 Hot springs & Meringue factory.
17:14 The best moment of TV we filmed & adventure sports!
23:00 If Trav and Heather were going to write their OWN TV special.
26:00 More beautiful train rides
28:00 White water rafting
34:00 The best lunch break.
39:00 One of the best photos from the trip.
40:00 The Food!
44:00 Favorite activities.
51:00 The Survivor Connection!
and much more!
Want More?
Leave a Review!
iTunes reviews are one of THE most important factors for podcasts. If you enjoy the show please take a second to leave the show a review on iTunes!
Click this link: Leave a review on iTunes
Hit "View in iTunes" on the left hand side under the picture.
Leave an honest review.
You're awesome!