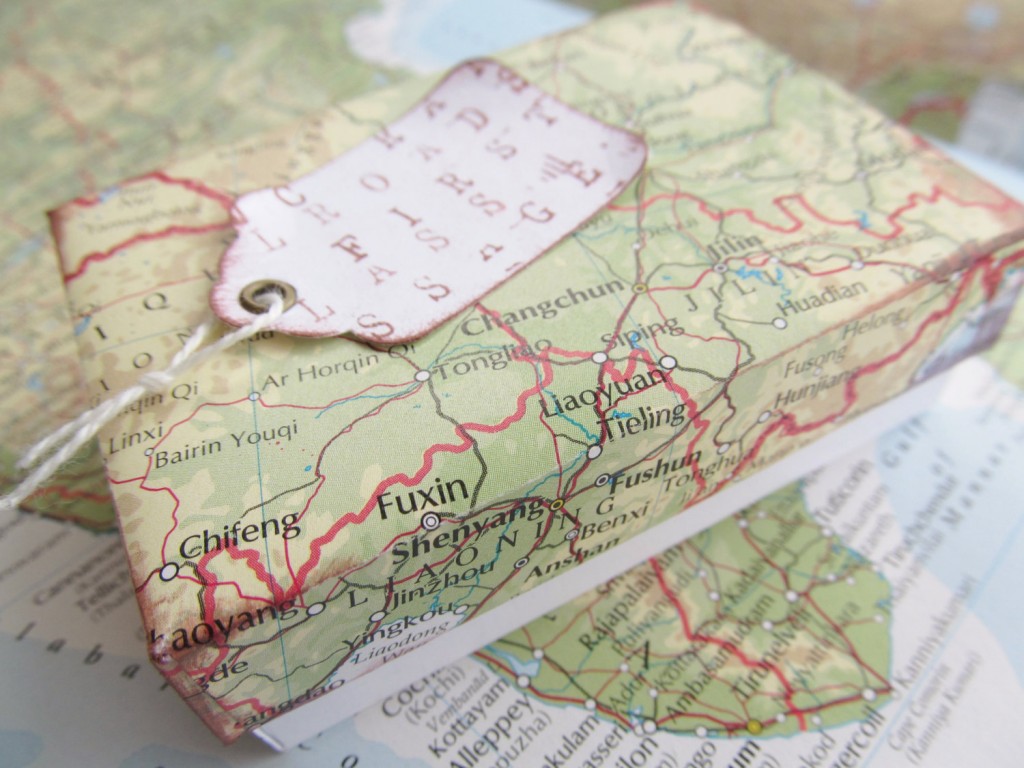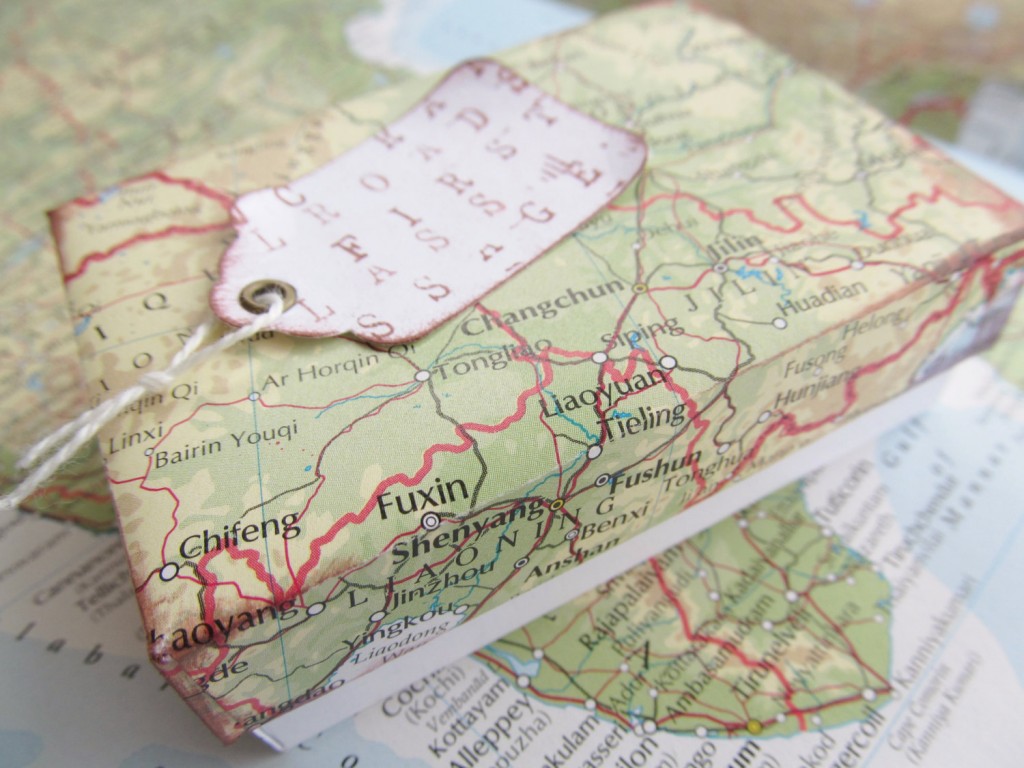 UPDATE:  If you want to see even more gift ideas, check out our brand new list for 2014.  Of course, all the ones on this 2013 list are still highly recommended as well!
We're only a couple weeks away from Christmas and you're still clueless about what to get your favorite traveler.
Don't worry, we've got you covered.
From close to $400 to less than $1, we've picked out travel gifts that fit in any budget.
And with gifts ranging from backpacks to fuzzy socks, from noise canceling headphones to scratch maps, there's something here for everyone.
We even brought in a fashion expert for a section solely devoted to women travelers!
So start shopping, and happy holidays!
A Travel Backpack
This is the most important piece of travel gear you'll own, and so it pays to spend some money and find yourself a good one.
Personally, I always recommend traveling with just carry-on for a few reasons.
With almost every airline charging for checked bags, it saves you money.
It saves you a ton of time.  Once the plane lands, you walk off and you're done.  No waiting in line.
It saves you a lot of hassle while you're actually traveling.  Simply throw your pack on your back and go.
I've got two recommendations, depending on what you want.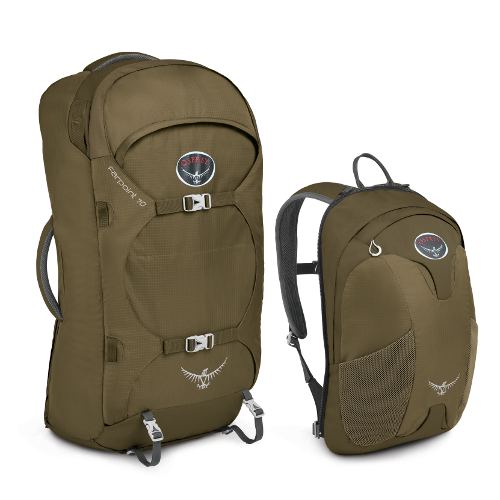 This is the pack I've been traveling with for the last 2 years.
It's lightweight, roomy, durable and comes with an super handy 15 liter day pack (that can zip on to the main pack).
Also, the backpack straps can be stowed away and hidden so they don't get caught.
While it's "technically" too tall for carry-on dimensions, I've had it on over 30 flights (including with strict airlines like Air Asia and RyanAir) and never once had a problem.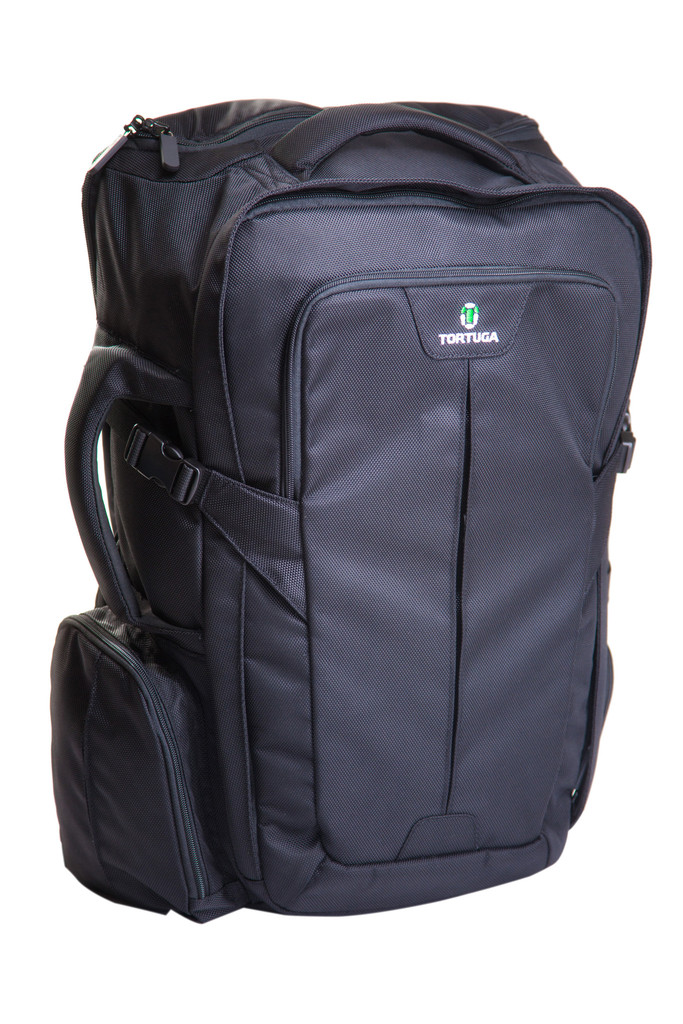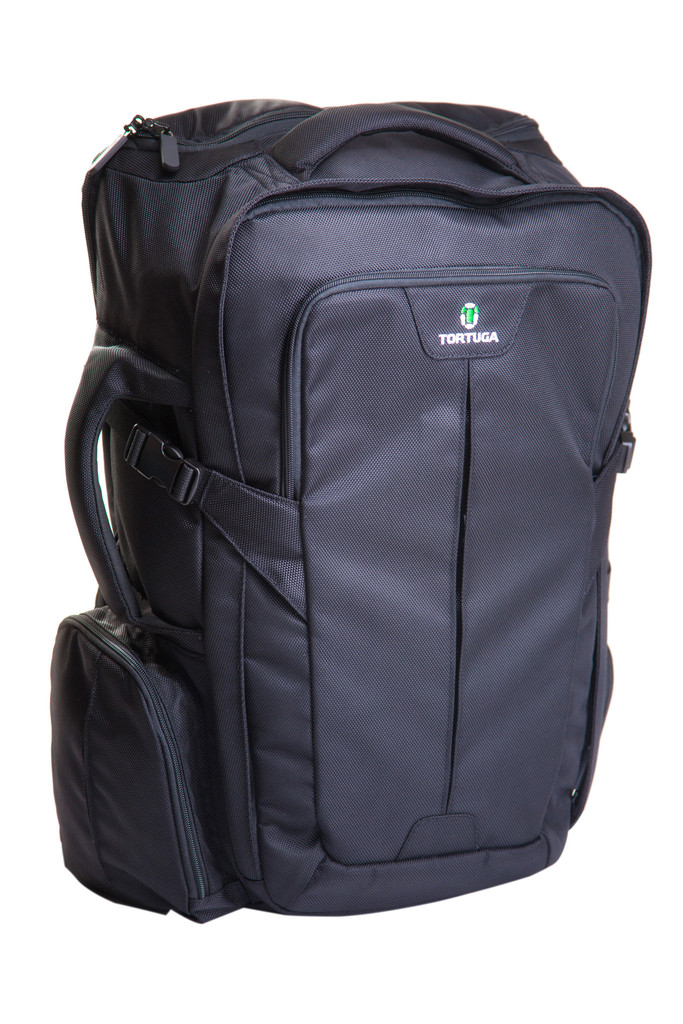 If you want a great, durable pack that you don't have to sneak by the gate agents, the Tortuga is the pack for you.
I recently got my first Tortuga, which is produced by EPoP'er Fred Perrotta, and can attest to it's roominess.
In fact, the Tortuga is the largest legal carry-on pack you can buy.
It's unique design allows you to maximize the space available while still being carry-on dimensions, and it comes with tons of different pockets and compartments, perfect for keeping your stuff organized while on the road.
It's also got a heavily padded shoulder straps and hip belt, which makes it more comfortable than most other backpacks on the market.
Bonus: EPoP readers get a special $20 off.  Just listen to my podcast with Tortuga founder Fred Perotta for the discount code!
Buy at Tortuga Backpacks for $179 (if you use the discount code in the podcast)

Noise Canceling Headphones
For anyone who flies frequently, this is a must.
Drown out the crying baby or snoring passenger next to you and fly in peace.
The gold standard, both in price and quality.
Not only are they amazing at noise canceling, but they are also wireless and you can sync them up to your music player through bluetooth.
Want to change the settings on your music?  Simply touch the headphones.
And if the battery does die, you can plug them in with a standard headphone cord.
If you want the best, grab a pair of these bad boys.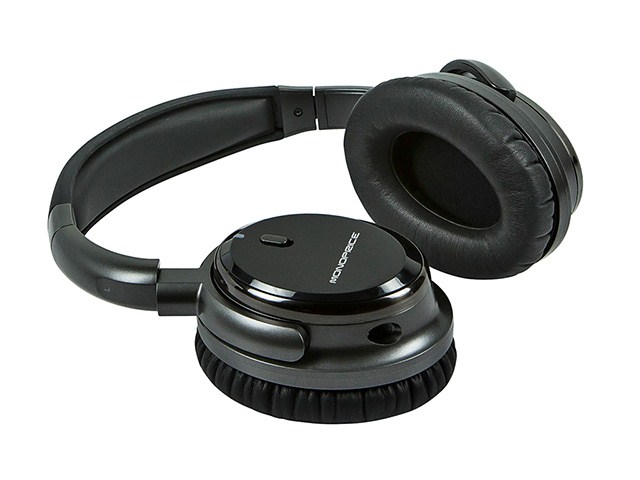 If you want a cheaper pair that doesn't have all the bells and whistles but are still noise-canceling, I've heard good things about Monoprice's headphones.
On Monoprice's website for $113.
Gadgets
Every traveler worth their salt knows that certain gadgets can make their life much easier on the road.
Grab these gadgets and know that you're prepared no matter where you're headed.
Really want to spoil your favorite traveler?  Get him the best travel laptop available.
Does everyone NEED a computer for traveling? Probably not, but if you do, there is nothing that comes close to the slim, light, and yet powerful Macbook Air.
As someone who used to carry around a 15″ Macbook Pro, my back thanks me now!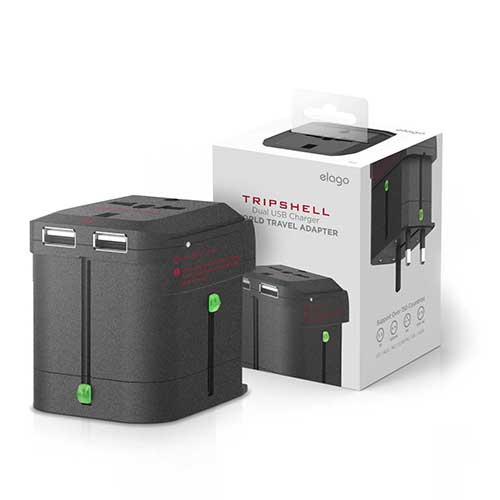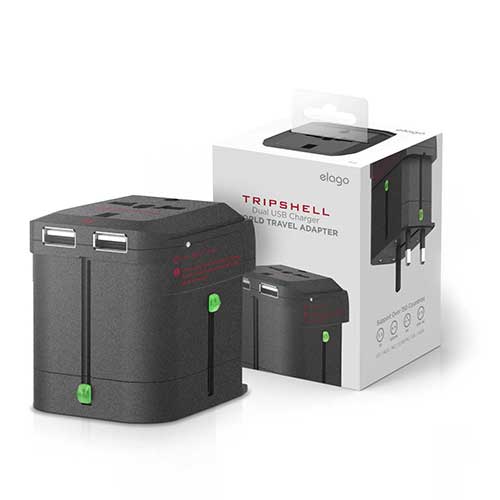 Don't show up in a country unable to charge your electronics.  Grab this baby and be safe in over 150 countries.
Bonus: It's got two USB ports to charge phones.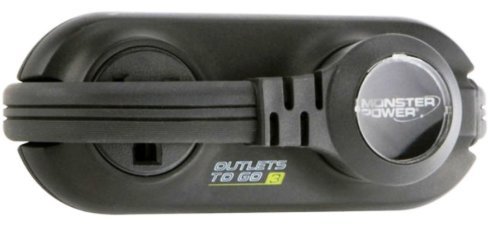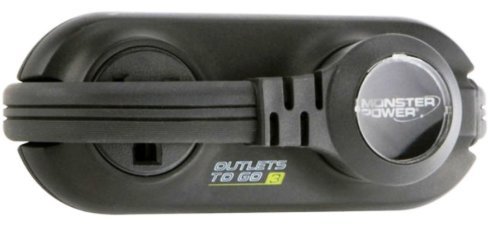 Provides four outlets and also folds up flat, which minimizes the space it takes up.
Combine this with the Tripshell World Adapter and you'll always have 4 plugs available!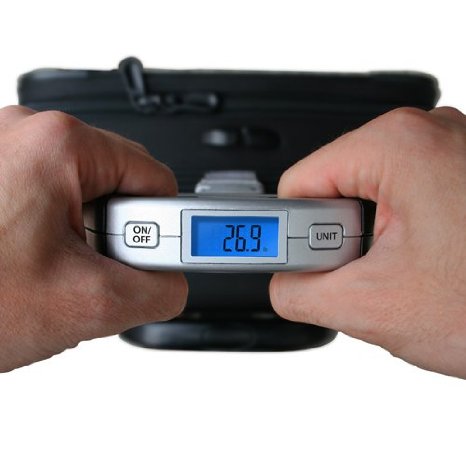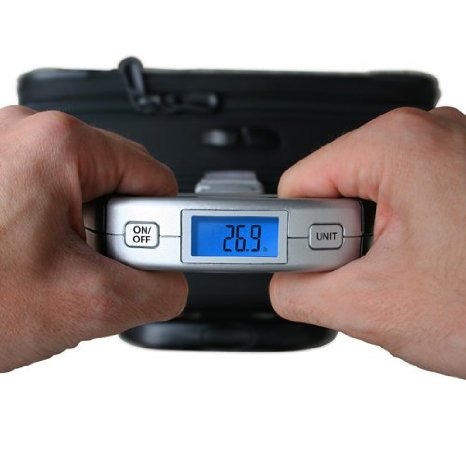 Find out exactly how heavy your luggage is BEFORE getting to the airport.
No nasty surprises, no insane baggage fees.
I got this last year for Christmas, and it's been a live saver on multiple trips since.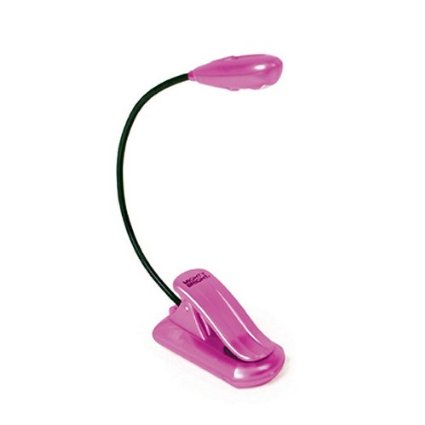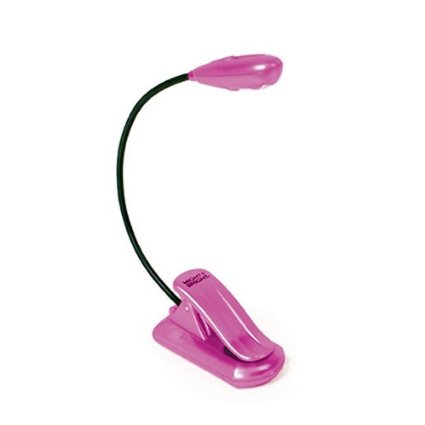 Perfect for when you can't sleep and want to stay up all night reading your guidebook, planning your next day's excursion (and those around you aren't quite as excited)!
Sleep/Health
No one wants to be sick or overly tired when traveling.
Make sure you're always in tip top shape with some of these gifts.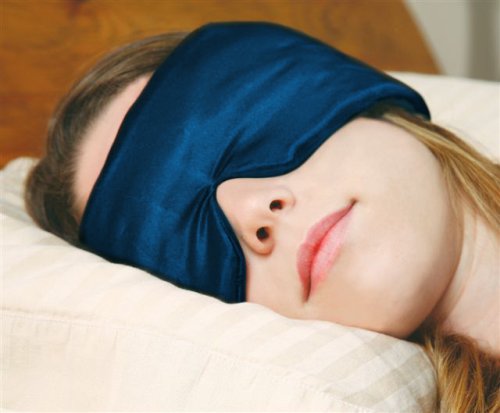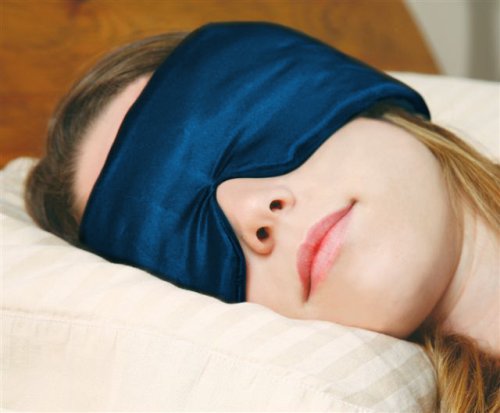 Blinds not cutting out the early morning sun? Don these puppies and sleep for days!
When I get home, this is the one item that never gets unpacked, and therefore, I never forget it.
It's soft, takes up almost no space and dries in a flash.  I'd recommend the XL size.  Absolutely essential.
On Amazon for $20 (for XL size)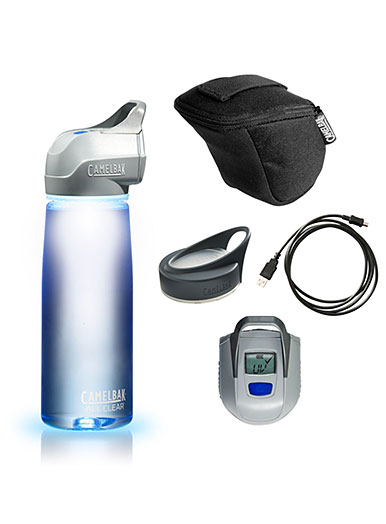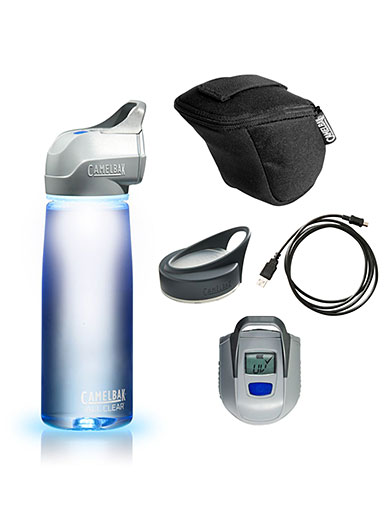 Always confused by whether the water in another country is safe to drink?
Take the guess work out of it and save yourself some serious stomach issues by grabbing this handy tool.
Fill up from a spigot or stream, it doesn't matter.  In 60 seconds, you'll have a water bottle full of purified water.
I'm certainly hoping to find this in my stocking this year!
Books/Movies/Miscellaneous Must Have
What's the best thing to do when you're not traveling?
Watching and reading about other people's experiences!
If you're stuck without a trip in the near future, get lost in someone else's adventures with these books and movies.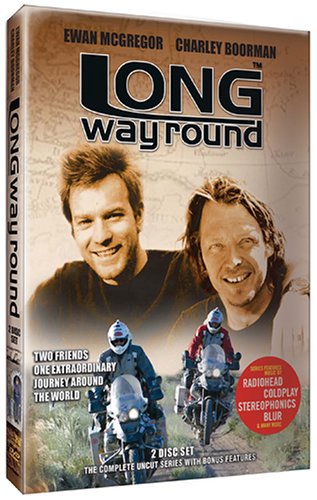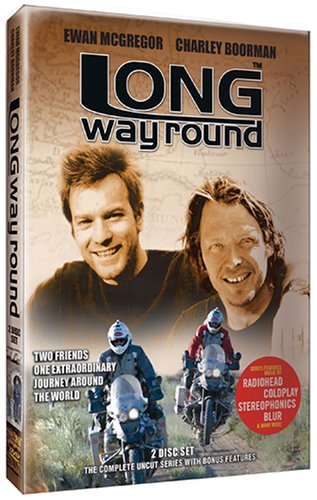 The epic story of Ewan McGregor (yes, that Ewan McGregor) and his pal Charley Boorman as they attempt to ride around the world on motorcycles.
I've seen each episode at least 3 times, and yet, I still finding myself pining to watch it again.
Be warned:  After watching, you'll want to undertake your own similarly absurd adventure!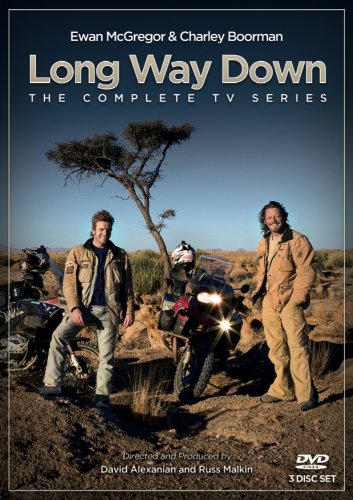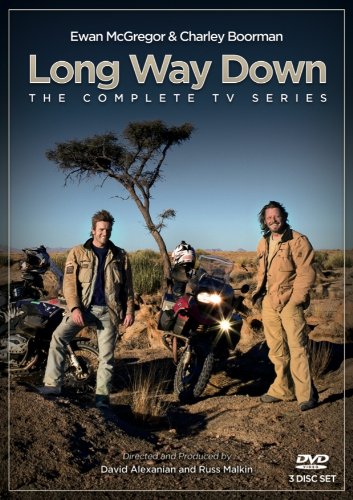 If one epic quest isn't enough for you (and it wasn't for me), how about a second?
Ewan and Charley are back, this time riding from the very top of Scotland to the very bottom of Africa.
Again, on motorcycles.
And again, with some amazing stories to share while doing it.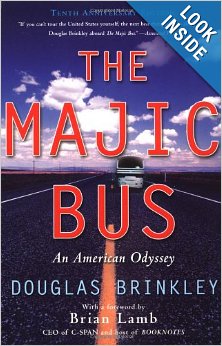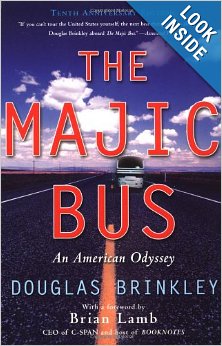 To this day, my absolute favorite travel book of all time.
What can get better than a professor cramming a group of students in to a sleeper bus for a 6 week traveling summer course, visiting 30 states and 10 national parks, all while reading some of the greatest writers of the modern generation?
Since the course is no longer offered, take the next best thing and read the book!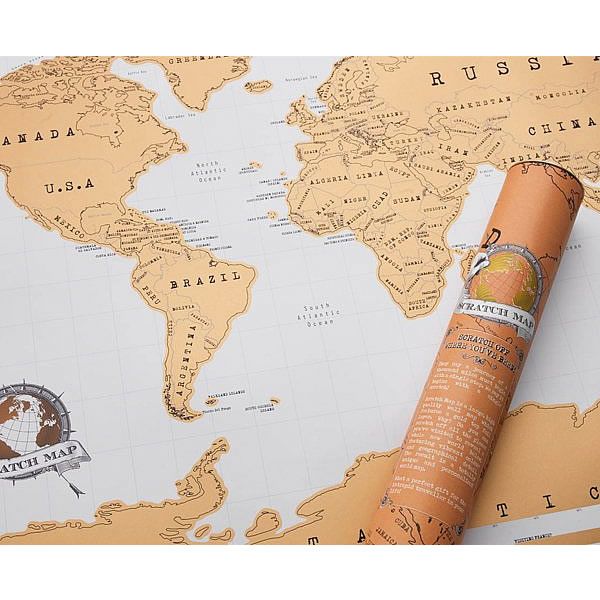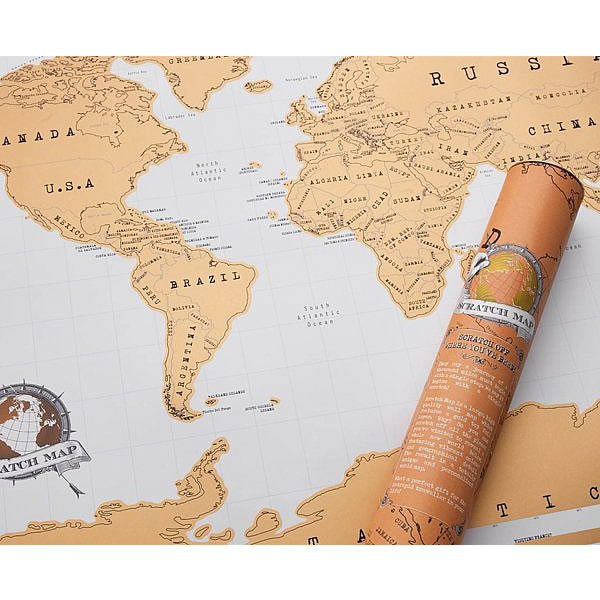 What better way to reminisce about where you've been (or show off to others) than a scratch map?
Every time you go somewhere new, come home and scratch off that area, revealing the map behind it.
All the fun of buying lottery tickets, just less expensive and better for travelers!
I've got one of these hanging in my office, and it's one of the coolest gift ideas I've ever seen.
And there are multiple types, ranging from the US to country specific maps.
For Men
These two items have made my travel life infinitely better and saved me tons of room in my pack.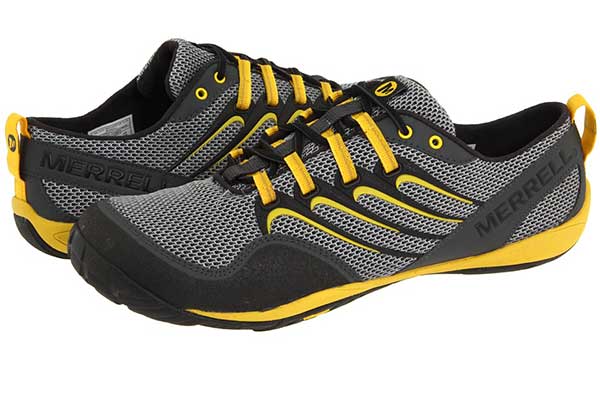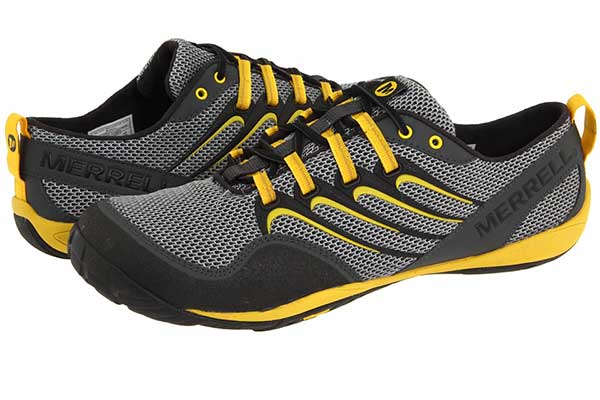 Some sort of sneaker is essential on almost all trips, but they always take up so much room.
That is, until I stumbled upon Merrell Barefoot running shoes.
No, I don't use them for running at all, but they are perfect travel shoe.
They're super comfortable, weigh next to nothing, and take up less than 1/3 the space of a regular sneakers.
They're also semi-waterproof, making them perfect for outdoor activities like kayaking, trekking, or canyoning.
Now, they're the only sneaker I ever travel with.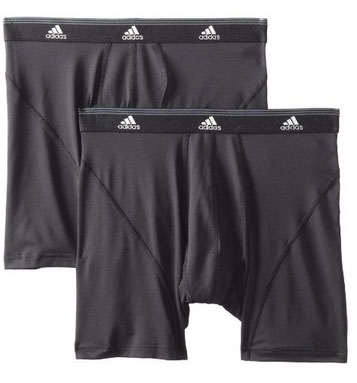 Traveling to a hot location? Cotton underwear just isn't going to cut it!
These will keep you dry all day and can be washed easily in the sink if need be.
 For Women
For the more discerning gender, personal favorites brought to you by world traveler Heather Sherry, the mastermind behind the popular fashion blog Sartorial Stripes.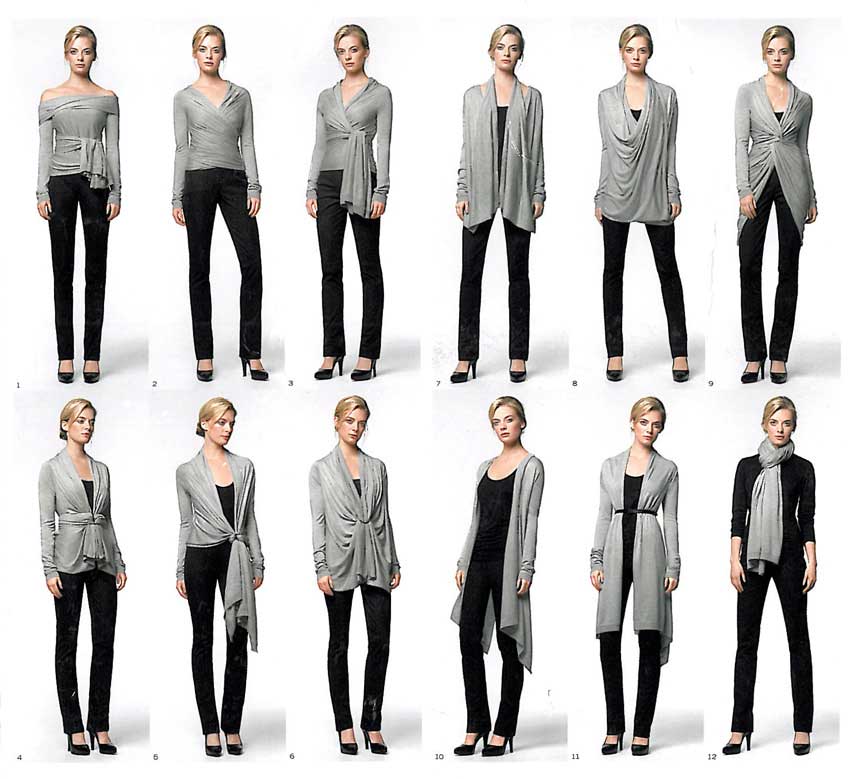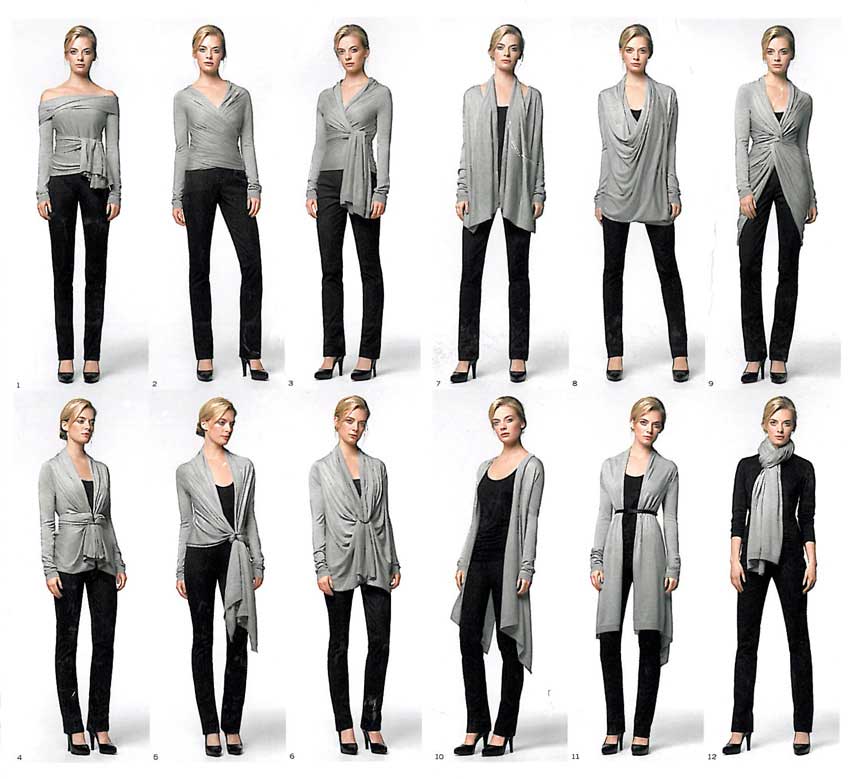 This is by far the most versatile sweater out there, and is perfect for travel because it is comfortable, lightweight, and warm.
It can literally be worn twelve different ways, and even comes with a book demonstrating the different looks.
On DKNY.com for $195 or $60 if you can find it at the DKNY outlet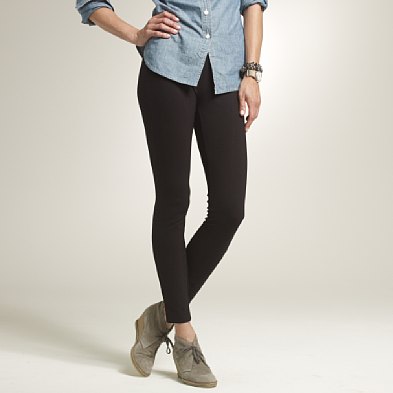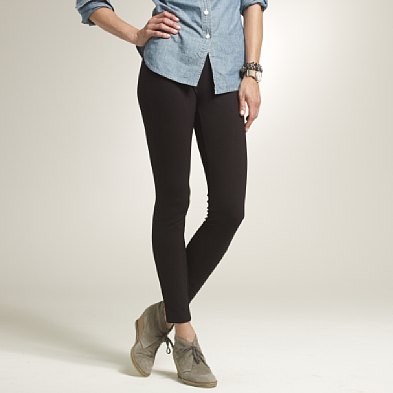 If you want a legging that will be comfortable on the lane but can also be worn out to dinner with boots or heels than these J. Crew pixie pants are the perfect choice.
I can personally attest to the versatility of these pants.
You get the best of both worlds; the feel of a leggings but the look of pants!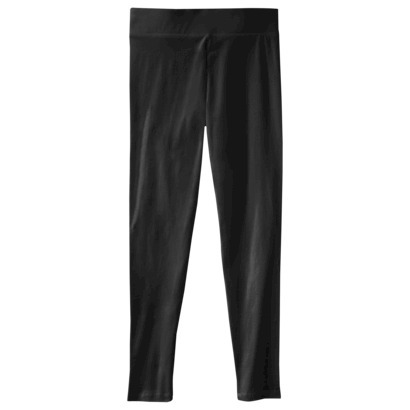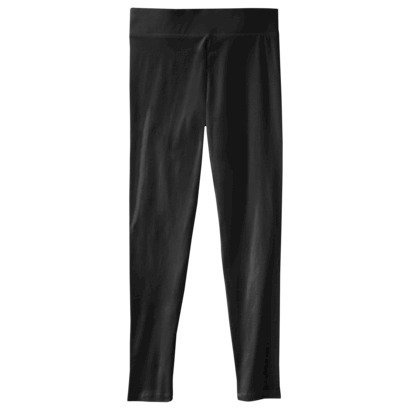 Not ready to splurge on the J. Crew pixie pants?  Then turn to Target for the best traditional cotton leggings.
Nothing beats cheap and comfortable.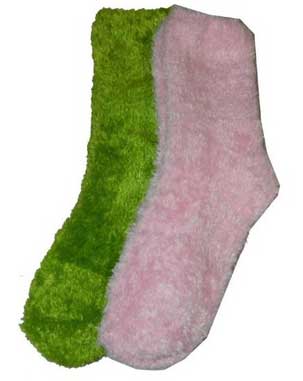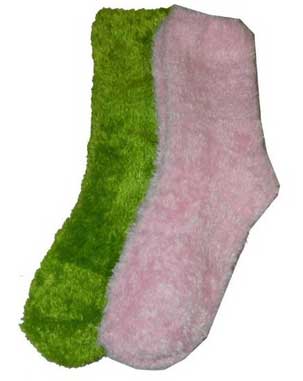 Whether I was traveling in winter or summer, my feet were always cold on the airplane.
I've learned my lesson, and now always travel with a pair of extra warm socks in my tote bag.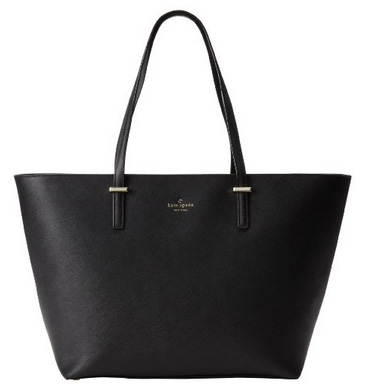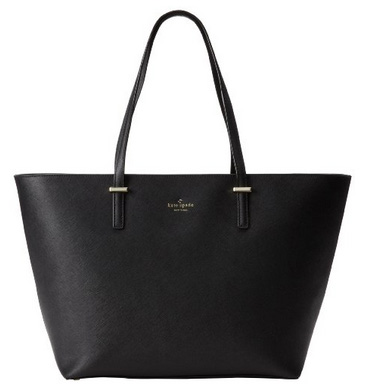 Having a functional tote bag is integral to packing light.
With my husband's encouragement, I have become a savvy traveler, which is why a good tote bag is essential.
It is considered my personal item but I always stuff it with extra things I can't fit in my carry-on.
This Kate Spade tote is on my wishlist because it's classic and practical.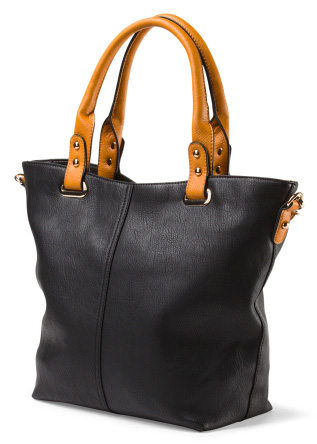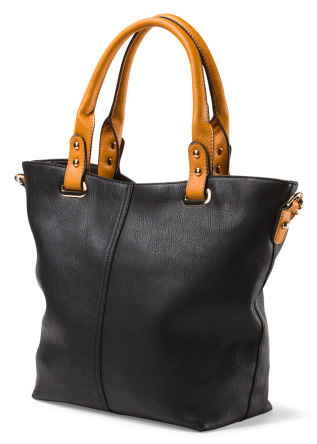 If you're trying to save some pennies or you've got a husband who isn't sold on the need for a Kate Spade tote, check out this faux leather version.
What travel gifts are you giving this Christmas?  And which ones do you want to get?
Tell us your favorites in the comments below!