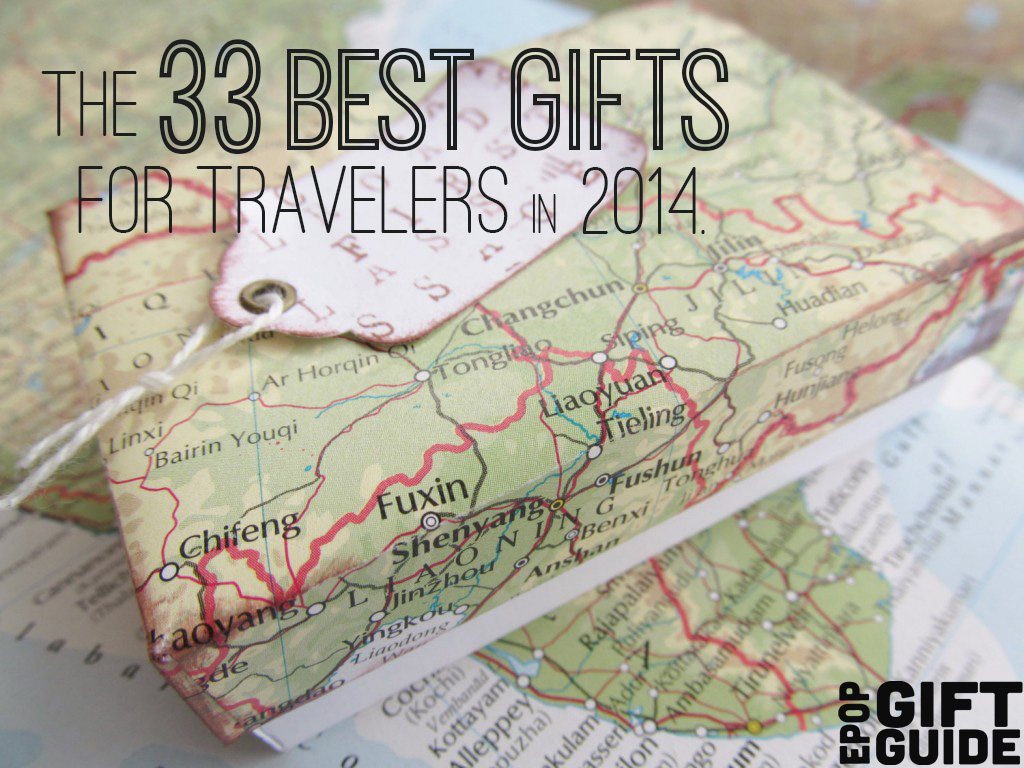 Christmas is only a few weeks away, and if you're anything like me, you probably haven't even started to think about what to get your favorite traveler, let alone bought anything.
Don't worry, Heather and I got you covered.
From less than $10 to over $1,000, we've picked out travel gifts that fit in any budget.
And with gifts ranging from backpacks to the best earplugs and from Panama hats to cork globes, there's something here for everyone.
So start shopping and happy holidays!
A special thanks to today's sponsor Tortuga Backpacks.
Click here to download this episode directly
Check out the entire library of EPoP Travel Podcasts on iTunes
In This Episode:
05:44 Some advice on external Harddrives
08:22 Why we (really, really) want a GoPro.
14:00 Sleep well on the road.
17:27 Travel Book nerds, this is for you
23:56 Trav really loves these Moleskin notebooks.
25:33 Just for women!
30:00 And then the men!
32:20 Things that Heather particularly recommends
35:20 Trav's favorite gift recommendations
and much more!
 To See the Gifts for 2014:
Links from today's episode
Leave a Review!
iTunes reviews are one of THE most important factors for podcasts. If you enjoy the show please take a second to leave the show a review on iTunes!
Click this link: Leave a review on iTunes
Hit "View in iTunes" on the left-hand side under the picture.
Leave an honest review.
You're awesome!