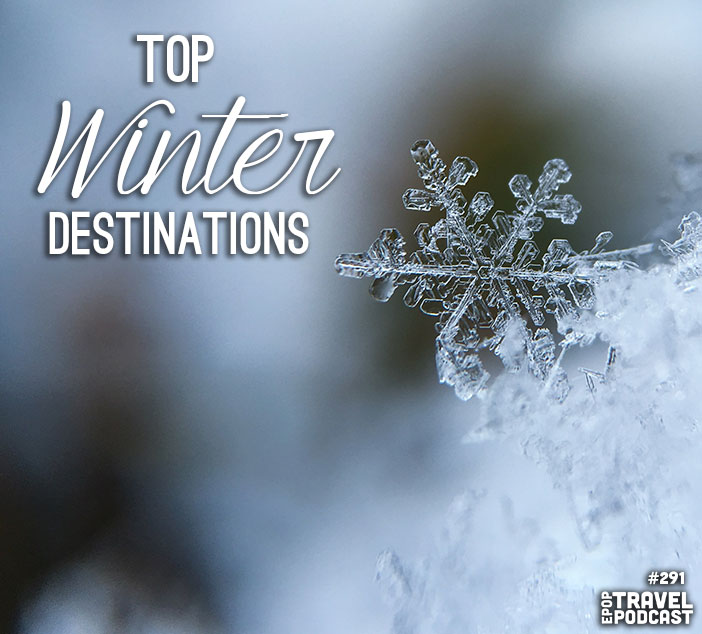 Have you planned your winter vacation yet?
If you're like us, the answer is no, but odds are, you're not like us, and it's time to start thinking about some winter trips.
So today, Heather and I go through our list of top winter destinations. While we don't HAVE to have been there before, we've been to several of these places and could go back to any of them.
It's time to imagine some snow or get away from the cold with a wonderful beach, and plan that winter trip!
Where do you plan to spend the winter weather? Expand my travel list @ExtraPackofPeanuts!!
Today's episode has been sponsored by our friends at Tortuga Backpacks!
Check out the entire library of EPoP Travel Podcasts on iTunes
In This Episode
08:00 The honorable mentions
14:00 The #7's
17:00 The Christmas Markets
19:00 Actually, it's summer
22:00 It's time for some skiing
32:00 You knew this was going to be on the list. It's on all the lists
40:02 The destination Bang Bang
44:00 The same #2, including the same cheating
48:07 It's time for our top picks!
Want More?
Leave a Review!
iTunes reviews are one of THE most important factors for podcasts. If you enjoy the show please take a second to leave the show a review on iTunes!
Click this link: Leave a review on iTunes
Hit "View in iTunes" on the left-hand side under the picture.
Leave an honest review.
You're awesome!