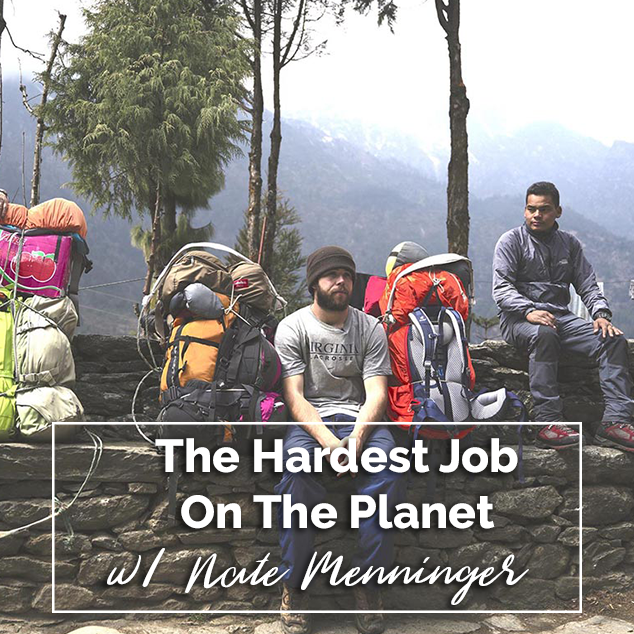 Joining me today is someone who I had the great honor to have on 3.5 years ago (way back in episode 272), and who since then has continued his immersive exploration, which includes working the hardest job on Earth, Nate Menninger from his new project, ThePorterFilm.com.
What has been your biggest challenge in life? What is the difference you are going to make in this world through that challenge? Let us know by tagging us in a post on Instagram at @ExtraPackofPeanuts.
Check out the entire library of EPoP Travel Podcasts on Apple Podcasts.
Click here to download this episode directly!
In This Episode
Important Links
Want More?
  Leave a Review!
Apple Podcast reviews are one of THE most important factors for podcasts. If you enjoy the show please take a second to leave the show a review on Apple Podcasts!