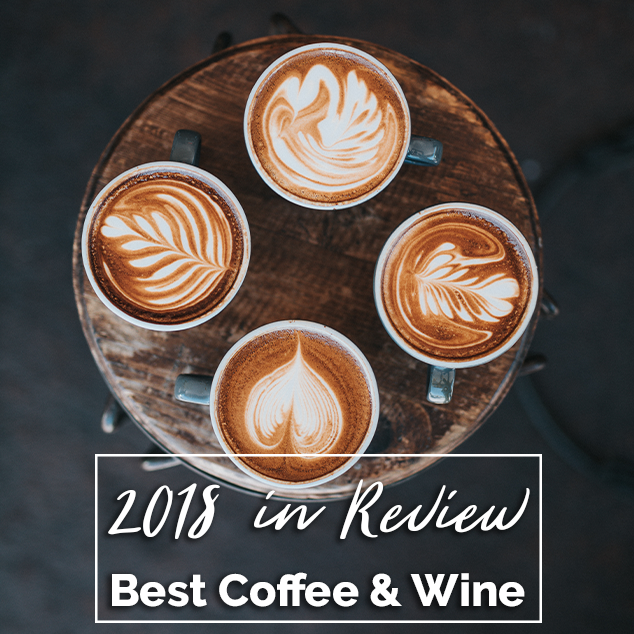 We return with Part 4 of 7 in our Year in Review Series
Check out Part 1: Travel Stats
Check out Part 2: Superlatives
Heather's favorite activities mean she's in charge today!
While she didn't drink a lot of wine in 2018, there are still a couple of awesome spots to mention, and there were quite a few coffee shops visited along the last 12 months!
Join us today as Heather shares her top 4 wine experiences and top 10 coffee shops of 2018
What has been your favorite wine and/or coffee? Let us know @ExtraPackofPeanuts!
Click here to download the episode directly.
Check out the entire library of EPoP Travel Podcasts on iTunes.
Do you have travel questions for Trav about travel or travel hacking? Tweet us @packofpeanuts or Instagram with #askepop to @extrapackofpeanuts, or even on Facebook! Anywhere you can find us!
In This Episode
06:05 Top 4 Wine Experiences
15:10 Honorable Mentions For Coffee
17:55 Top Ten Coffee Experiences
Important Links
Wines:
British Columbia
Majorca
Annabelle Wine Bar
Azabache Tempranillo
Budapest
Coffee:
Denver
Chicago
Iowa
Vancouver, B.C.
Austin
Nashville
Budapest
Want More?
Leave a Review!
iTunes reviews are one of THE most important factors for podcasts. If you enjoy the show please take a second to leave the show a review on iTunes!
Click this link: Leave a review on iTunes
Hit "View in iTunes" on the left-hand side under the picture.
Leave an honest review.
You're awesome!